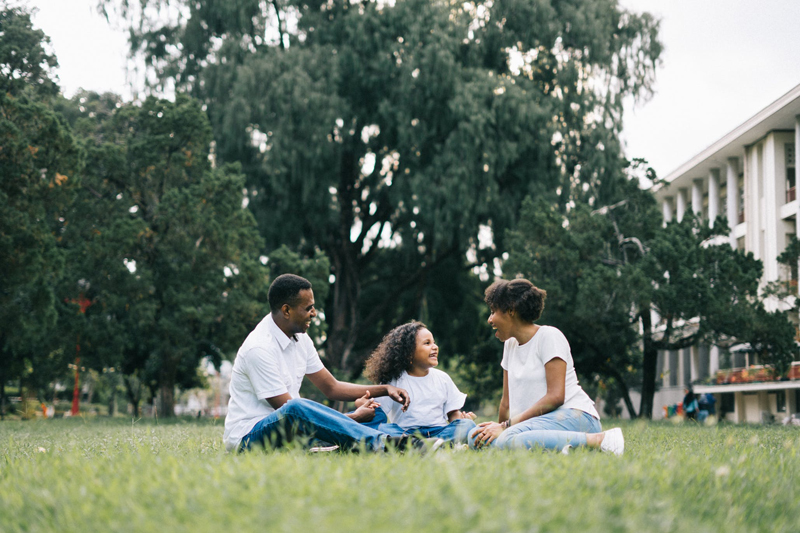 Have you heard the buzz word? It's been around for a while now. Lately, due in part to the recent economic change, and the ever changing environmental structure of our world, it has really taken on new momentum. What's the buzz word you ask? Green. Green is officially the word. Going Green. Green Produce. Green Products. Green Jobs. Green Markets. Unless you've been living under a rock, and are socially inept and unconcerned, you have definitely heard about the green movement.

What is Going Green?

Simplistically put, to "go green" means making conscious choices that minimize and perhaps reverse the negative actions that have profoundly affected the environment ( the earth and its resources.) Going green represents the efforts of humanity to not only change, but effect the world that we live in on global, as well as local levels. It is taking a stance and becoming responsible for one's actions and doing what one can to not only prevent further damage to the planet and its resources, but to try and implement changes to reverse the damage that has been done to the Earth and its natural resources. Ensuring an environment that will not only continue to sustain its current inhabitants (not limited to human beings), but those of future generations to come.

Many have heard the term "global warming". "Global warming is the increase in the average temperature of the Earth's near-surface air and oceans since the mid-20th century and its projected continuation." (Wikipedia) It has been debate scientifically and politically as to the direct cause of global warming, and what needs to be done to stop and reverse the trend of the Earth's rising temperature and environmental decline.

Fossil fuels have been blamed for the changes in the earth's atmosphere, as well as human activity. Fossil fuels have been dubbed greenhouse gas emissions because of the greenhouse effect they produce on earth. These fuels are released into the earth's atmosphere, where some of the gas stays within the atmosphere making the earth warmer than usual. The following are the top fossil fuels and greenhouse gases responsible for global warming:

Water Vapor
Methane Gas
Nitrous Oxide
Carbon Dioxide
CFC's

For more information on going green and the effects of global warming, join the Sierra Club. (link below)

What's Being Done

The state of our environment, and the desire to push for "green" advocacy, has created many advocates and activists to spread the word and educate the global world, to the importance of going green. The crucial key is getting people to understand that how they treat their environment--even the way in which they live personally--has an affect on every area of every life: socially, economically, physically. Taking on a "green" mentality can ensure that people are more aware of what products they buy, what cars they drive, what food they eat, whether they use paper or plastic, and even the jobs they have.

In the most recent presidential election and previous elections, we have heard a lot about global-warming. Former vice-president Al Gore, has been very vocal in his efforts to bring enlightenment to the cause and effect of global warming, and what we can do to save our planet. He is one of many advocates who have taken on the green cause whole heartedly. President-elect Barack Obama has also maintained a formative stance on green issues. During his campaign, he stated that clean energy and green jobs would figure heavily into his plan to invigorate the economy. He recently announced his economic stimulus plan that will create a half million green jobs.

Stopping or slowing the effects of global warming and the destruction that has been caused to our environment and its natural resources over the years, calls for people to be educated and innovative in various ways which can contribute to the solution. Many corporations have adopted going green. Whether it's a huge manufacturing company or a small office supply company, many have found new ways to do their jobs while fostering a positive effect on the environment and making the bottom line.

Some grocery chain stores have made the switch from plastic and paper, to reusable tote bags. Car manufacturers have been increasing their production of Hybrid vehicles over the past few years. People have begun to walk, carpool or use mass public transportation to save on the fuel and emission of toxic gases into the environment. There has been more encouragement and support for local farmers, and farmer markets. From the largest corporations, to the individual shopper, there are ways to make going green more feasible and economical.


Things You Can Do

There are various steps that can be taken to help minimize any negative affects to the Earth and its resources. Whether you are a "die-hard" green-conservatist, someone new to the idea, or somewhere in the middle…there are things that can be done now, that will help the environment and possibly slow down the effects of global warming. Going green can also save you money, as well.

--Make your own cleaning products. You'd be surprise how far baking soda, vinegar and soap will go!

--Wait to wash clothes until you have a full load. Try using cold water only. It saves on that hot water bill!

--Turn faucet off when brushing teeth.

--Turn the thermostat down. By keeping your thermostat at 62 degrees while no one is home, it can save you on heating bills. Try and keep your thermostat between 70 and 72 degrees when everyone is home and awake. Turn it down at bed time.

--Unplug and turn lights and appliances off when not in use and not at home. Plugged in appliances still pull power even when not in use.

--Put a couple of bricks in your toilet bowl! It sounds crazy, but it reduces the amount of water needed to fill the tank. And, it doesn't effect the flushing pressure.

--Carpool or do Mass Transit. It saves on gas and cuts down on the pollutants often emitted by cars.

--Use energy-friendly bulbs throughout your home and office. Because they last longer, it costs you less and it saves on energy bills, as well.

--Ditch the plastic. Try using the canvas tote bags that are reusable.

--Buy energy saving appliances.

--Recycle waste.

--Take containers to work with your lunch rather than using paper and plastic bags.

--Use cloth rags when cleaning instead of paper towels.

--Help create and support green job efforts.


These are just a few tips that we can use to help our environment and the governments of this world to combat this social, economical, and global problem. Go Green today.



You Should Also Read:
Sierra Club
The Green Guide


Related Articles
Editor's Picks Articles
Top Ten Articles
Previous Features
Site Map





Content copyright © 2023 by Ruthe McDonald. All rights reserved.
This content was written by Ruthe McDonald. If you wish to use this content in any manner, you need written permission. Contact Ruthe McDonald for details.