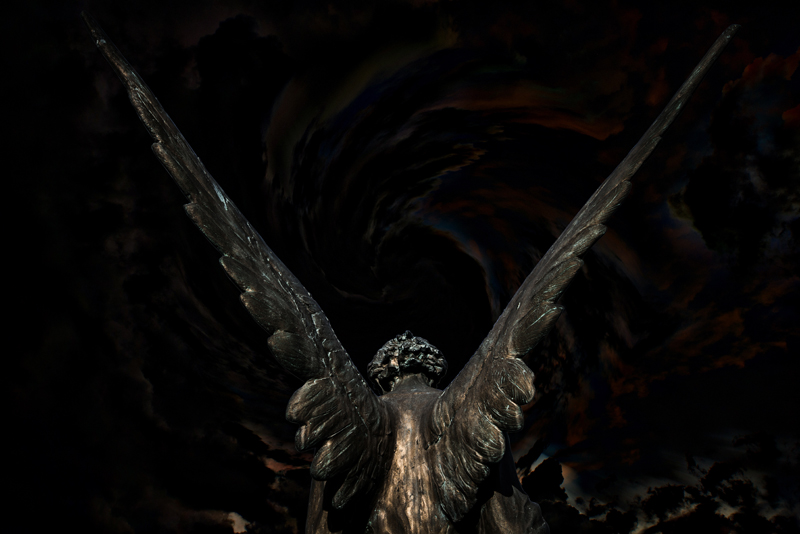 AUGURY

Montreal's Augury is set to embark on their first tour of North America as the opening act for God Dethroned, Abigail Williams, and Woe of Tyrants. Says vocalist & guitarist Patrick Loisel, "What we expect is a spiral of colliding human bodies, rotating as a single mass, yielding all that energy. In the end, it'll be like Godzilla trampled your town!"

Their Nuclear Blast debut Fragmentary Evidence will be released on August 11th.

Tour dates are as follows:
09/30/09 The Rock – Tucson, AZ
10/01/09 UB's Restaurant & Bar – Mesa, AZ
10/02/09 Chain Reaction – Anaheim, CA
10/03/09 The Jumping Turtle – San Marcos, CA
10/04/09 The Key Club – Hollywood, CA
10/05/09 Thee Parkside – San Francisco, CA
10/06/09 Satyricon – Portland, OR
10/07/09 Bourbon – Vancouver, BC – CANADA
10/08/09 El Corazon – Seattle, WA
10/10/09 Station 4 – St. Paul, MN
10/11/09 Rave – Milwaukee, WI
10/12/09 Peabody's – Cleveland, OH
10/13/09 Wreck Room – Toronto, ON – CANADA
10/14/09 Foufounes Electriques – Montreal, QC – CANADA
10/15/09 Lost Horizon – Syracuse, NY
10/16/09 The Blender Theatre (at Gramercy) – New York, NY
10/17/09 The Palladium – Worcester, MA
10/18/09 Jaxx – W. Springfield, VA
10/19/09 Sonar – Baltimore, MD
10/20/09 Penny Arcade – Rochester, NY

* * * * * * *

PAPA ROACH

Check out a very interesting behind-the-scenes for the latest Papa Roach video "I Almost Told You That I Love You". The band tells how they decided on the storyline for the video and shows all the characters involved. There is a dominatrix, life-size furry creatures enjoying simulated carnal pleasures and a guy behind hung by hooks through the skin on his back. Wow! All in all, a pretty entertaining affair. The song is from the latest Papa Roach CD Metaphorphosis which was released this past March.

Watch the clip at this location:
https://www.youtube.com/watch?v=U1OebKH_xT8

* * * * * * *

LEAVES' EYES

Leaves' Eyes are following up their 3 DVD set with a new EP and CD. The EP My Destiny will be released in late July and prefaces the full-length CD which be in stores Aug/Sept.. My Destiny will feature the new songs "The Battle of Maldon" and "Northbound", and "Nine Wave Maidens" as well as the title track. In addition, there is a cover of "Scarborough Fair" which fits into the Leaves' Eyes library quite well.


* * * * * * *

TYR

Fans of Faroese Viking Metal band Tyr will be pumped to hear the entire new record By the Light of the Northern Star on Blistering.com.

The link for streaming is here:
https://www.blistering.com/fastpage/fpengine.php/link/1/templateid/16123/tempidx/5/menuid/3

The band is planning another North American tour for later this year. The new record will be released on June 2 on Napalm Records.

* * * * * * *

DEEP PURPLE

Fans of Deep Purple are in for a fantastic present from Eagle Rock Entertainment on June 2 when they release a special 2-DVD collection called History, Hits, & Highlights. Concentrating on the years 1968-1976, the DVDs will contain a compilation of rare and un-released material as well as interviews, live performances and studio / tv footage.

The track listing is as follows:
Disc #1:
History – 20 minute history of Deep Purple from 1968 to 1976

Hits – full performances:

Mark One Line-Up (March 1968 – July 1969) – Ritchie Blackmore (guitar), Rod Evans (vocals), Jon Lord (keyboard), Ian Paice (drums), Nick Simper (bass)
1.) Help
2.) Hush
3.) Wring That Neck

Mark Two Line-Up (July 1969-June 1973) – Ritchie Blackmore (guitar), Ian Gillan (vocals), Roger Glover (bass), Jon Lord (keyboard), Ian Paice (drums)
4.) Hallelujah
5.) Mandrake Root
6.) Speed King
7.) Black Night
8.) Child In Time
9.) Lazy
10.) Strange Kind Of Woman
11.) Fireball Writing Session
12.) Fireball
13.) Demon's Eyes
14.) No No No
15.) Into The Fire
16.) Never Before
17.) Highway Star
18.) Smoke On The Water

Mark Three Line-Up (July 1973-1975) – Ritchie Blackmore (guitar), David Coverdale (vocals), Glenn Hughes (bass/vocals), Jon Lord (keyboards), Ian Paice (drums)
19.) Burn
20.) Mistreated

Mark Four Line-Up (June 1975-March 1976) – Tommy Bolin (guitar), David Coverdale (vocals), Glenn Hughes (bass/vocals), Jon Lord (keyboards), Ian Paice (drums)
21.) Love Child
22.) You Keep On Moving


Disc #2:
Highlights – bonus performances and interviews

Mark One Line-Up
1.) And The Address (Playboy TV)

Mark Two Line-Up
2.) Wring That Neck (Bilzen Jazz Festival 1969)
4.) Wring That Neck ("Pop Deux" Paris Concert 1970)
3.) Mandrake Root ("Pop Deux" Paris Concert 1970)
5.) Black Night (Promo Clip)
6.) No No No (Take 1 – Rockpalast Rehearsal Session)
7.) No No No (Take 2 – Rockpalast Rehearsal Session)

Mark Three Line-Up
8.) Jt. Nuit (French TV 1974)
9.) Leeds Polytechnic Student Project 1974 – featuring Burn/Space Truckin'

Mark Four Line-Up
10.) New Zealand TV Documentary (November 1975)
11.) Smoke On The Water (New Zealand TV)
12.) Tony Edwards (Deep Purple's manager) – French TV Interview 1976
You Should Also Read:
Augury MySpace
Papa Roach MySpace
Leaves' Eyes MySpace


Related Articles
Editor's Picks Articles
Top Ten Articles
Previous Features
Site Map





Content copyright © 2022 by Morley Seaver. All rights reserved.
This content was written by Morley Seaver. If you wish to use this content in any manner, you need written permission. Contact Morley Seaver for details.