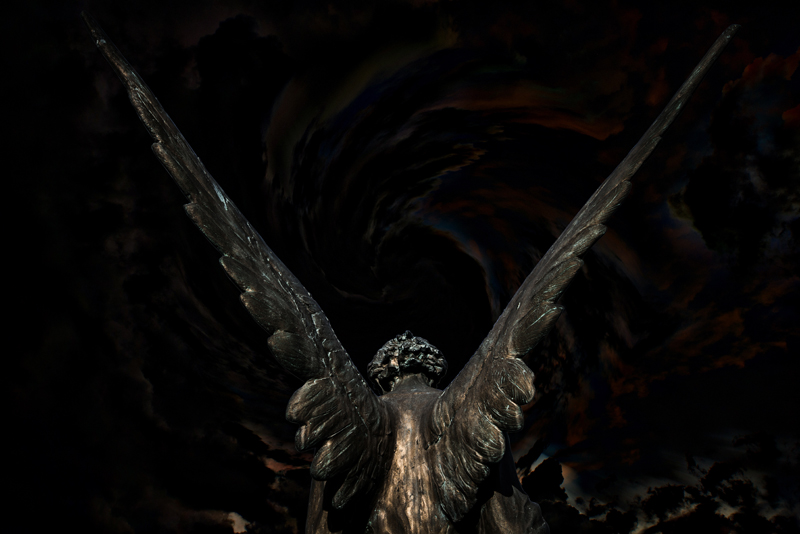 (SPV Records) One of the biggest mysteries to me is why UFO has never reached far more success than they've achieved in their 40-year career. This band has been one of my very favorites since I first discovered them following the release of
No Heavy Petting
in 1975. Though some still grumble about the absence of guitar-god Michael Schenker, the truth is the band is as vital as ever.
Fans of the
Lights Out
era will argue that this was the band's pinnacle. I can't disagree when you think of classics such as "Too Hot to Handle", "Love to Love", "Try Me" or the title track. And yes, some of the records from the mid 90's were not exactly classics. However UFO in 2009 is just as musically interesting as it ever was.
Vocalist Phil Mogg has been the mainstay since day one and for my money ranks up there with the greatest rock vocalists ever. He may not have the virtuoso aspect of some of his contemporaries but is there a voice that can wrap itself around a note and make you love it better than Phil? The band has embraced a few more bluesy numbers for this record and the sound has evolved a bit from past incarnations but for my money, that only makes the catalogue a lot fuller. There's no use in trying to re-write Light's Out. Why bother? Been there. Done that. I've read where some people are carping about the blues aspect, but grumblers should remember that the band covered Willie Dixon back on
Phenomenon
.
On this record, Phil is joined by long-timer keyboardist / guitarist Paul Raymond and back-in-the-fold drummer Andy Parker who rejoined for 2006's
The Monkey Puzzle
. Handling guitar duties is Vinnie Moore who joined three records back and has done an amazing job. He recalls Schenker all the way through the material and can more than hold his own with solos. In short, he dazzles all the way through this record. Sorely missed but there in spirit is bassist Pete Way who is currently battling a liver ailment.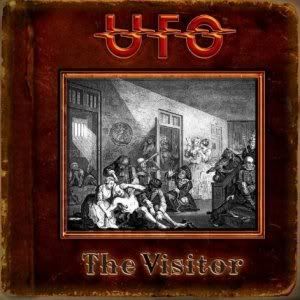 The record opens with a bluesy-slide guitar-led "Saved Me" and right off the bat you know it's going to be a good one as Phil is in extremely good voice. The tranquil intro is sort of off-putting for a second as you don't expect this as a first song (despite how good it might be). However, after the first verse, it cranks into familiar territory with the punchy-ness of all good UFO material.
"On the Waterfront" (with Paul Raymond's wailing organ) keeps things going but it's "Hell Driver" that is one of those thoroughly fun rockers that will make any true UFO fan start smiling right from the first few notes. With the rock-steady drumming of Andy Parker, the foundation is there for Moore to lay down some tasty six-stringing and for Phil to dig into the song with a bit of a wink and grin.
One of my two favorite songs on the record is the thoroughly impressive "Stop Breaking Down". Phil vocals are the most passionate in this set and the emotion is palpable. Great f**king song! It's back to the slide for the down and dirty "Rock Ready" (which reminds me of "Shoot, Shoot") before gearing up for the next highlight; "Living Proof". Excellent production showcases Moore's terrific guitar which brings an energy back to the band that we haven't heard in some time.
My other particular favorite is the exquisite "Can't Buy a Thrill". The heartbeat rhythm pumps away while Moore's guitar modestly holds things together, allowing Phil to just totally own the song.
The ballad "Forsaken" is simply gorgeous and contains some excellent background vocals along with some very welcome Paul Raymond keyboard work. The very solid "Villains & Thieves" and "Stranger in Town" close out the record in fine style.
Not content to merely coast, UFO continue to put out excellent records and in recent history, nothing is more excellent than
The Visitor
.
AND AS ALWAYS --- BUY THIS PRODUCT --- DO NOT (ILLEGALLY) DOWNLOAD
You Should Also Read:
UFO official website


Related Articles
Editor's Picks Articles
Top Ten Articles
Previous Features
Site Map





Content copyright © 2023 by Morley Seaver. All rights reserved.
This content was written by Morley Seaver. If you wish to use this content in any manner, you need written permission. Contact Morley Seaver for details.