Cayman Islands - Financial Center, Scuba Haven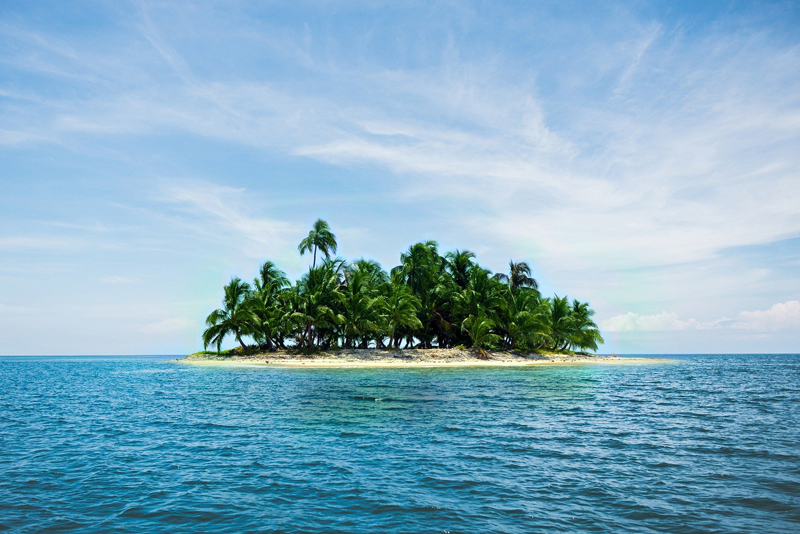 Grand Cayman is not your typical Caribbean island. But its little sister islands, Cayman Brac and Little Cayman, are. So which should you visit? The answer, of course, depends on what you're looking for.
Lying south of Cuba, the Cayman Islands are part of the Greater Antilles, the northern border of the Caribbean Sea, and only about an hour's flight from Miami which makes them eminently accessible.
Grand Cayman is a unique experience when it comes to Caribbean islands. As probably the best-known offshore financial capital of the world, Grand Cayman is filled with high-powered, business-suited wheelers and dealers. Of the nearly 30,000 people in the capital city of George Town probably half are short-term residents – accountants and other financial employees who come from a variety of countries for two year stints related to the financial markets. The constant influx of financially powerful people has inevitably led to the development of luxury resorts on Grand Cayman.
The financial orientation of the island creates some positive aspects for tourists and some not so positive ones. On the plus side, the Cayman Islands have the highest average income and thus the highest standard of living in the Caribbean, there is very little violent crime, and there are any number of really good (though very pricey) restaurants to choose from. On the down side, on Grand Cayman there is little "local color" or culture to enjoy, there is a much more intense and fast pace than in most Caribbean islands, and the city of George Town even has significant rush hour traffic jams.
But even Grand Cayman has its true "Caribbean-like" aspects as well. It too has beautiful golden beaches leading into the spectacularly clear blue waters. Together with its smaller sister islands of Cayman Brac and Little Cayman, Grand Cayman is part of a massive underwater ridge that peaks just barely above the surface. This means that it is surrounded by steep walls that provide some spectacular diving opportunities, and the lack of runoff from the islands due to no streams or rivers results in amazing underwater visibility – even over 120 ft. Grand Cayman's most notable geographic feature is the North Sound – a shallow, reef-protected lagoon that covers around 35 sq. miles offering some excellent opportunities for water sports.
But if you want the superb diving and snorkeling opportunities of the Cayman Islands while still feeling that slow idyllic pace so associated with the Caribbean, then you might want to look into staying on Cayman Brac or even Little Cayman instead of Grand Cayman. These two islands are where the serious scuba divers head, with some of the best dive spots in the Caribbean. And they are truly idyllic islands with plenty of activities for the daytime. Besides spectacular wreck, wall and reef diving and all kinds of watersports, Cayman Brac is also popular for caving due to the limestone ridge that gives the island its name. It also is home of the Brac Parrot Reserve, where birders can look for not only the rare Cayman Brac parrot but also frigatebirds, tropicbirds and more. And Little Cayman is home to the Booby Pond Reserve which hosts the largest colony of red-footed boobies in the Western hemisphere. However, there really is not much to do at night on these two smaller islands, so if you're in need of an active nightlife, then you might want to stay on Grand Cayman and maybe take a day trip or two to one of the smaller islands.
As with all Caribbean islands, the Cayman Islands have high season from December through April, and the rates increase accordingly. You can find great deals in the off season, but you will take your chances on weather since that is, of course, also hurricane season. Look for places that offer a "hurricane guarantee", ensuring you don't lose all of your money if a threatening hurricane prevents you from going.
Some other times to think about heading to the Cayman Islands would be during some of their popular festivals (or these would be times to avoid if you don't like crowds!). November brings the Pirates Week Festival, a 10-day celebration with fireworks displays, parades, costume contests, street dances and more. Or you could aim for the end of the high season in early May and join the "Mas'" (or masquerade) street dancing as part of the Batabano Carnival – adult activities are focused early in the week while kid-friendly activities are later in the week. Or in January you can enjoy the Cayman Cookout, Food and Wine Festival, with some celebrity chefs creating tasty delicacies.
So, depending on your tastes and interests, the Cayman Islands can be an interesting destination almost any time of the year. But do be prepared to pay for it. There is no camping and very few budget options here. The high cost of living is predictably passed on to the tourist trade.
Note: no promotional consideration was provided or paid for this article.


Related Articles
Editor's Picks Articles
Top Ten Articles
Previous Features
Site Map





Content copyright © 2022 by Laura Hartney. All rights reserved.
This content was written by Laura Hartney. If you wish to use this content in any manner, you need written permission. Contact Malika Bowling for details.