Swindle Island - An Eco-Cultural Adventure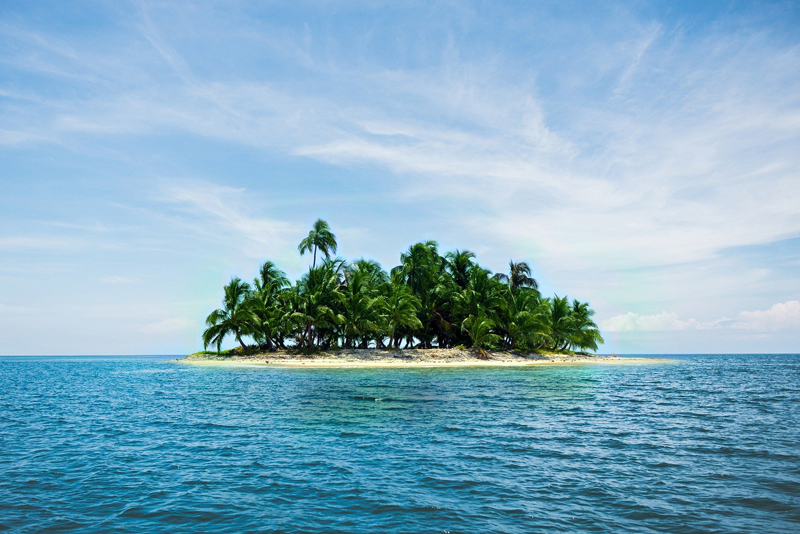 Many people have been awed by the beauty while cruising through the "Inside Passage" shipping route of British Columbia. For those who want a bit more than just a boat ride through the area, there are some fascinating islands to visit and spend a few days on (or near!). One of those is Swindle Island and the First Nation village of Klemtu.
The best way to get to this island is aboard the BC Ferries "Discovery Coast Passage" service; but plan your visit carefully because the ferry stops in Klemtu only once a week. Ferry visitors are often welcomed with a three hour event that starts with a historic cultural tour of the small village (only about 200 residents), followed by a traditional Kitasoo feast, and finishing up with a wonderful demonstration of Native dancing. But don't let that be the end of your visit. Having come this far, you should take advantage of local services to explore the scenic natural beauty and abundant wildlife on Swindle Island and its neighboring islands.
You can stay at Spirit Bear Lodge, owned and operated by the Kitasoo/Xaixais First Nations as a well-recognized ecotourism venture. The Lodge was built in rustic traditional long house style, while the somewhat more modern interior is decorated with Tsimshian art and wildlife photography. A favorite gathering place at the Lodge is the "Great Room" with huge windows offering ocean vistas.
Spirit Bear Lodge offers three to seven night tour packages for exploring the region, leveraging the experienced guide services of Spirit Bear Adventures. These Kitasoo/Xai'xai guides incorporate thousands of years of cultural and ecological knowledge into their fascinating narratives as they accompany you on extensive wildlife viewing tours. They will take you out in small groups by motorboat to explore the gaping fjords and spectacular inlets of Swindle Island and its neighboring islands, especially Princess Royal Island, only 12 km. to the north of Swindle Island.
Princess Royal Island is uninhabited, at least by man, and is virtually un-navigable by land, but offers spectacular wildlife viewing opportunities, especially from the 60 km. long fjord known as the Laredo Inlet. Princess Royal Island is best known as the heart of the Kitasoo Spirit Bear Conservancy. By now, you're probably wondering what exactly is a "spirit bear"? This is the name given by the Tsimshian Coastal First Nations to the white bear that European researchers dubbed the Kermode bear, a unique white version of the indigenous black bear. These white bears are found only on this coast, and scientists estimate there are only 400 or so in total, with 120 of those 400 residing on Princess Royal Island. First Nation legend says that their creator, Raven, created these white bears as a reminder of the last great ice age, in order that the people might appreciate the bounty of nature they enjoy. So all wildlife viewing tours in this area search avidly for the rare spotting of a Spirit Bear.
But there is much more wildlife to be found, both on Princess Royal Island and on Swindle Island itself. Laredo Inlet is an important feeding site for the endangered marbled murrelet and also supports numerous bald eagle nests. You also might spot black bears, grizzly bears, wolves, mountain goats, or deer as well as numerous seabirds such as oystercatchers, puffins, and cormorants. And, of course, the marine waters surrounding these islands are home to humpback whales, orcas, sea lions, sea otters and more.
Although Princess Royal Island doesn't offer hiking opportunities, Swindle Island definitely does – though it's recommended to hike with an experienced guide. They can keep you safe, locate and identify wildlife for you, and also provide insight into local archaeological sites. Swindle Island also offers some spectacular waterfalls, including one that falls from the top of the mountain down to the ocean with a path of "never-ending stairs" leading you along. From Klemtu you can also venture south to the Hakai Luxbalis Conservancy area with some wonderful sandy beaches on Calvert Island. Or you can enjoy beachcombing on any of the pocket beaches around Swindle Island or any of its neighboring islands. Experienced kayakers and divers can also find some exhilarating opportunities around Swindle Island, though this is not recommended for novices due to strong currents.
So you can easily understand now how to fill several days on Swindle Island and still not see everything there is to see. For your return home you might consider jumping on a floatplane to enjoy an aerial view of the fascinating territory you've covered in your journeys.
Note: no promotional consideration was provided or paid for this article.


Related Articles
Editor's Picks Articles
Top Ten Articles
Previous Features
Site Map





Content copyright © 2022 by Laura Hartney. All rights reserved.
This content was written by Laura Hartney. If you wish to use this content in any manner, you need written permission. Contact Malika Bowling for details.