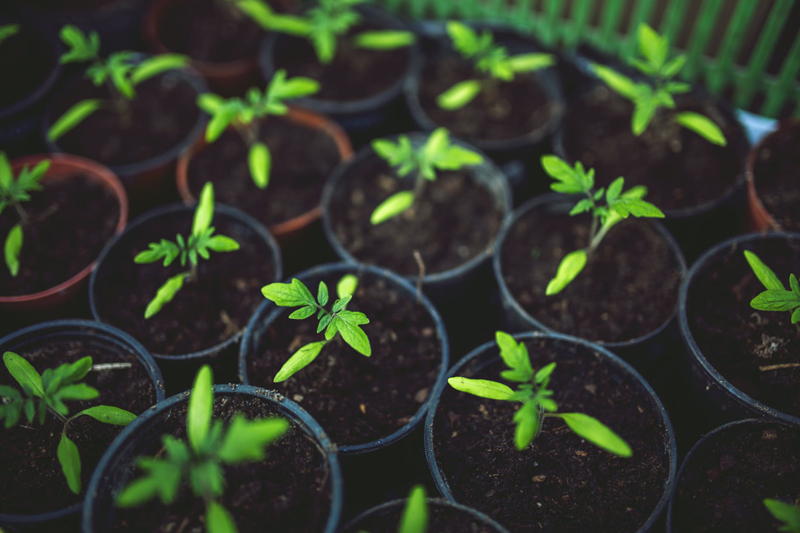 You have decided to plant a vegetable garden again this year, or maybe this is your first time in planting one. Here are some handy tips for your vegetable garden.

Rotate Crops

Remember to rotate your crops. If you have been planting in the same garden spot every year, it is important to change the order of your growing row varieties. By rotating your plants, you will achieve two things. Different plants remove different nutrients from the soil. By rotating them, your soil won' be so depleted. Any bugs that were there last year have laid their eggs in that area. If you don't change where you planted from last year, the bugs will be feasting on the fruit of your efforts, not you.

In order for your vegetable plants to grow their best, you need to leave adequate space between each one. If your plants are spaced too close together, they will begin to compete for moisture and nutrients in the soil. The best way to plant your garden is to do it with each plants final height and width in mind.

Water Your Plants

Next and this is obvious, but water your garden. Rainwater is the best, but it does not come often enough to adequately keep a garden watered. Do not over water because this can cause the plants to rot off. The best time to water is in the morning, before the heat of the day. If you wait until mid afternoon, the sun will take the moisture away leaving your precious vegetable plants wanting moisture. If you water at night, your plants will remain wet and have a better chance at getting a disease, mildew or rotting off.

If your plants are unable to support themselves because they grow really big and tall, you will need to stake them. More than likely, the plants you will need to stake are vine tomatoes, cucumbers, and pole beans. By constructing a cage, trellis or tying them loosely to a stake, you will help keep the forming vegetables off the ground. If you leave the vegetables to grow on the ground, you run the risk of bugs or rotting your vegetables.

Mulch

Another thing that is important to do in your vegetable garden is to mulch. Not only does mulch help keep the soil moist during the day, it prevents weeds from growing, and helps maintain the soils temperature. If you use organic mulch such as grass clippings, and leaves, you are helping to enrich the soil.

Fertilize your plants. Be sure to feed your plants, and they will feed you. There are many different kinds of fertilizers on the market, so be sure to read the label and get the right one for the area you want to fertilize. Then, read the directions carefully. A little fertilizer helps, but using too much will burn and kill your plants.






Related Articles
Editor's Picks Articles
Top Ten Articles
Previous Features
Site Map





Content copyright © 2021 by Gail Delaney. All rights reserved.
This content was written by Gail Delaney. If you wish to use this content in any manner, you need written permission. Contact Gail Delaney for details.