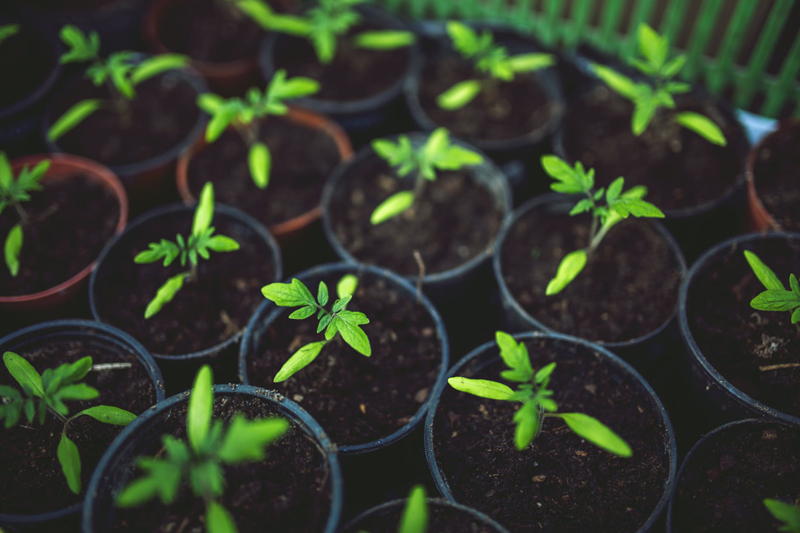 Do you want a way to save some money on your next flower garden? Some gardeners leave a plant or two so it can go to seed. Some will go out to the garden with a container. If a flower has gone to seed, they can collect the seeds before they drop to the ground. My mother used to keep seeds from her flowers to plant in the garden for next year. Some plants are of the old varieties and the only way to keep them growing is by collecting their seed. Now that we are on the downhill side of the gardening season, this is the time to seriously go out and gather your own seed. Really, you should be doing it throughout the season. If you did, you will have a good supply saved up for next spring.

If you have many flowers of the same kind, watch them as they flower. Is one plant prettier than the rest? Does it have more color? Or maybe it is striped or the flower is completely different. If it does and you particularly like it, then save the seed from this plant in a different container. By doing it this way, you can plant the seeds in a special area of your garden. They don't get lost in amongst all the other flowers that grow.

You Can Save Almost Every Kind of Seed

First, if you want to keep only a plant or two for seeds, then select the healthiest plants or the most unique ones to keep for seed. Otherwise, as you go through your garden, you can collect seeds as they become ready.

Let's begin with knowing when to harvest the flower seeds. Allow the plant to go to seed naturally. If you pick the seed heads too early, they will not have the life force inside them. A good indication of when to check the flower heads is after the flowers fade. Wait until the seed heads turn brown, are just about to open, or the pods become dry. When it gets to this point you can check your open-head flowers for seeds. You can do this by gently rubbing your finger over the seed head. If the seeds are mature they will come out easily. Be sure to have your plastic container or envelope directly under the seed head though, or you will be loosing them onto the ground. I like to stick the plant head inside the container to catch all the seeds, especially if it's windy. Some people tie a plastic bag around a few of the seed pods. By doing this, they will be certain to catch all the seeds when the pods open.

Collect Seeds When Weather and Plants Are Dry

Only collect your seeds when the weather is dry and there is no moisture clinging to those seeds. If you have no choice and need to collect the seed or seed heads at that time, be sure to spread them out on paper towels to absorb the moisture. It is a good idea to leave the seeds in a well ventilated area, but not windy as it will blow the tiny seeds away. Allow to dry for at least a week.

Seeds Heads That Are Not Completely Dry

You can pick the entire seed head even if the seeds are not completely dry, but don't pick the seed heads right after the petals fade, as they are not quite mature enough. My mother used to collect the entire head of the flower and allow them to finish maturing inside the pod. She simply cut the stem of the plant. Allowed to dry then she would hold the pod upside down and shake it over a bowl to catch the seed. Sometimes you need to open the pods by hand.

As in anything, discovering the best time to collect seed is a learning process. Some plants you have to be quick to get the seed, because they open their pods and seeds spill out. Mom always went through her garden with a container ready just in case she found any seeds.

Be Sure to Mark Your Special Plants

If you choose a particular plant to keep for seed, be sure to mark it. You can keep track of your stock plants by putting a stake beside the plant or tying a piece of ribbon on it. This way, you can pick out your plant among many after they have dried and faded. This is especially helpful if you are gathering seed from a large flower bed.

If your plant is a hybrid then chances are that the seeds you save and plant next year will give you a slightly different plant. This is because hybrids are a cross between two different plants. Most of the time, the seed will look like neither of the parent plants and is generally not as hardy.

How to Store Your Seed

Once your seeds are dry, put them into envelopes, or airtight containers. Store them in a cool dry place, until you are ready to plant. Be sure to label your seed container. You can include on the label the date picked, color, where you had it planted and whether it was tall, short, bushy or anything else to help you remember that particular plant. You can also take a picture and use it as a cros-s reference for more complete information.

As with everything, it takes time and practice of learning when to gather flower seeds. So go out there and gather your plentiful harvest. Next year, you will be glad you did as you look upon those beautiful flowers.


Related Articles
Editor's Picks Articles
Top Ten Articles
Previous Features
Site Map





Content copyright © 2019 by Gail Delaney. All rights reserved.
This content was written by Gail Delaney. If you wish to use this content in any manner, you need written permission. Contact Gail Delaney for details.