A Romantic Roman Honeymoon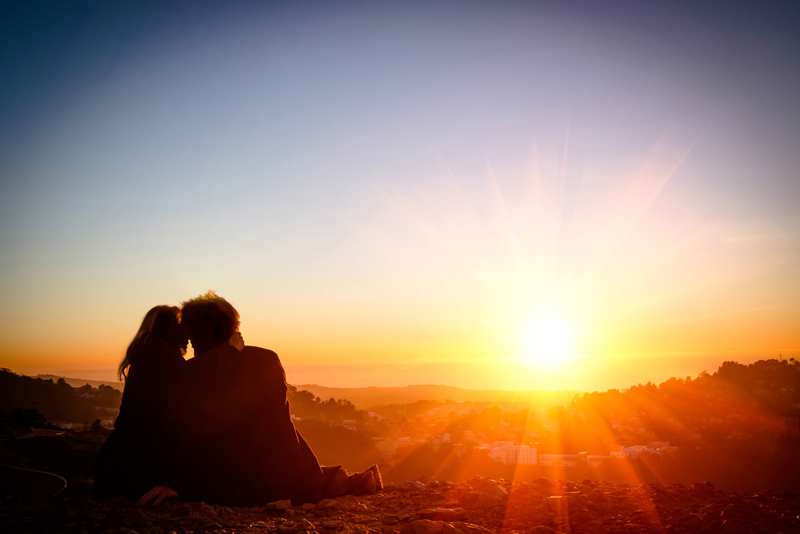 It has often been said, that all roads lead to Rome. If that's the case, then why not plan your special honeymoon in one of Europe's most romantic cities?

Start off by booking yourself into the lap of luxury, perched atop the slope of Monte Mario in the Rome Cavalieri, which is part of the Waldorf Astoria Collection of hotels.
https://www.romecavalieri.com

The recipient of numerous international hospitality awards, the Cavalieri boasts guest rooms and suites in what resembles an exquisite villa chiseled into the scenic Italian countryside. Located in a residential neighborhood just two miles from the Vatican and four miles from the city center and surrounded by a tiny forest dotted with orange groves, there is no better example of "la dolce vita."

With 2,750 years of history at its feet, and each room promising a panoramic view of the Italian capital from terraces and private balconies furnished with plant boxes bursting with fragrant flowers it doesn't get much better than this -- anywhere.

Viewing the city's monuments (including a spectacular view of St. Peter's Basilica) from such a magnificent perch might account for the "heavenly" feeling you'll find there. Inside, sweeping marble staircases, valuable antiques (including a desk belonging to Napoleon Bonaparte) and priceless oil paintings punctuate the luxurious interior.

Roaming Around

Below, Romans hustle about their daily business, oblivious to the treasures around them. Rome is a city of superlatives and vivid and unforgettable images: the view of the city's silhouette from Janiculum Hill as dawn breaks; the ghostly array of broken marble columns and ruins of temples of the Roman Forum; St. Peter's Dome set against a mystical pink-and-red sunset; the camaraderie seen at dusk at Piazza Navona (once the scene of great chariot races) as sidewalk stage shows and art expos come to life and buzz with activity.

It is also a city of sounds, beginning early in the morning with the peal of church bells calling the faithful to Mass. As the city stirs, the sounds multiply and merge into an urban cacophony. The streets fill with cars, taxis and motor scooters, all blaring their horns as they weave in and out of thick traffic; the sidewalks become overrun with people (and parked cars, left by harried drivers in search of elusive parking spots) rushing to their desks after ducking into crowded café for a quickly gulped cappuccino. The shops lining the streets open for business, their owners energetically raising their protective metal grills with a clatter to signal their "open for business" status. Before long, fruit-and-vegetable stands are abuzz with activity as homemakers, cooks and others arrive to purchase their day's supply of fresh produce, haggling over prices and pinching it for freshness.

Around nearly every corner are remnants of the city's Imperial past and since the Christian Jubilee in 2000, which brought a massive injection of cash -- as well as pilgrims from around the world -- monuments have been scrubbed and ancient sites glisten proudly for the world to see.

We all know the adage that "Rome wasn't built in a day," and it certainly takes much more than a day to visit it thoroughly, so plan to spend at least a week there.

And while you're at it, be sure to toss a coin into the Trevi fountain.

Tradition has it that if you take a coin in your right hand and toss it over your left shoulder, you're guaranteed to return to the Eternal City. I happen to know that it works.

American, Alitalia, Continental, Delta, United and USAir offer connecting air service to Rome from many US gateways.


You Should Also Read:
Rome Cavalieri


Related Articles
Editor's Picks Articles
Top Ten Articles
Previous Features
Site Map





Content copyright © 2022 by Michelle da Silva Richmond. All rights reserved.
This content was written by Michelle da Silva Richmond. If you wish to use this content in any manner, you need written permission. Contact Michelle da Silva Richmond for details.