A Perfect Murder - Strength Through Vengeance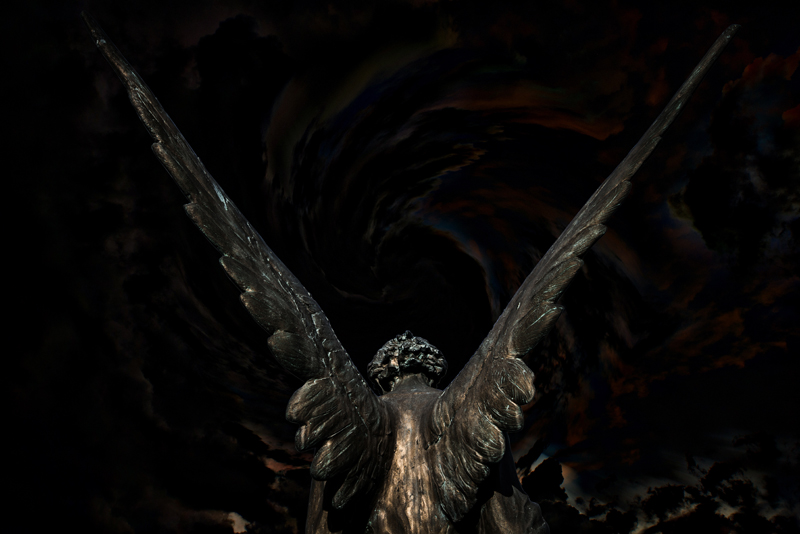 This five-piece was formed in Montreal back in 2000 and after recording three albums (one of them for Victory Records), they hit the road opening for a host of bands on a grueling U.S. tour. Regrouping after shifting a few members, the band eventually found vocalist Kevin Randel via a Blabbermouth-posted ad.

Which brings us to Strength Through Vengeance, their new release. I had to listen to this a few times before I started to like it. Don't know what it was, maybe the vocals, but now I find myself playing it often. Not having heard their previous work, I don't have anything to compare it to but apparently this is miles away from the other records. This is pretty solid metalcore with enough of a hit of Pantera.

The title cut punches its way out of the stereo speakers like Mike Tyson with a headache. There's no doubt founder Carl Bouchard can play guitar as he burns up the fretboard on this track in a blazing, albeit short solo. "Black Hate Machine" follows and sounds a bit like a slightly slower version of the previous cut. "Wake Up and Die" is a good cut but vocalist Randel sings a couple of lines that seem totally out of place with his growling.

"Snake Eyes" is one of the better cuts here with more defined melody lines. "Path of Resistance" starts off with a slow menacing pace before lurching into thrashiness. The rest of the cuts start to blend together a bit, with the exception of "Suffocation of Thought" which has another slow-building intro which makes it stand out.

The major thing I notice about this release is that the bass is MIA all the way through. You can barely hear it, although the guitars and drums come through fine. What gives with the mix? At any rate, this is a good but not great record. Perhaps with a bit of seasoning on the road, the guys will bond together and come back with a real burner.

Track listing:

1. "Strength Through Vengeance" – 5:29
2. "Black Hate Machine" – 4:49
3. "Wake Up And Die" – 3:01
4. "Snake Eyes" – 4:15
5. "Path Of Resistance" – 2:24
6. "Deceit Of Man" – 4:16
7. "Body And Blood" – 3:07
8. "Rotten I" – 2:39
9. "Suffocation Of Thought" – 3:34
10. "Time Changes Nothing" – 5:39
11. "Slay The Masses" – 3:40

*** Editor's note: The band released one more record, 2007's War of Aggression, and then broke up after tour support for that record was pulled.



Related Articles
Editor's Picks Articles
Top Ten Articles
Previous Features
Site Map





Content copyright © 2019 by Morley Seaver. All rights reserved.
This content was written by Morley Seaver. If you wish to use this content in any manner, you need written permission. Contact Morley Seaver for details.