The Life of Champion Hightower Cox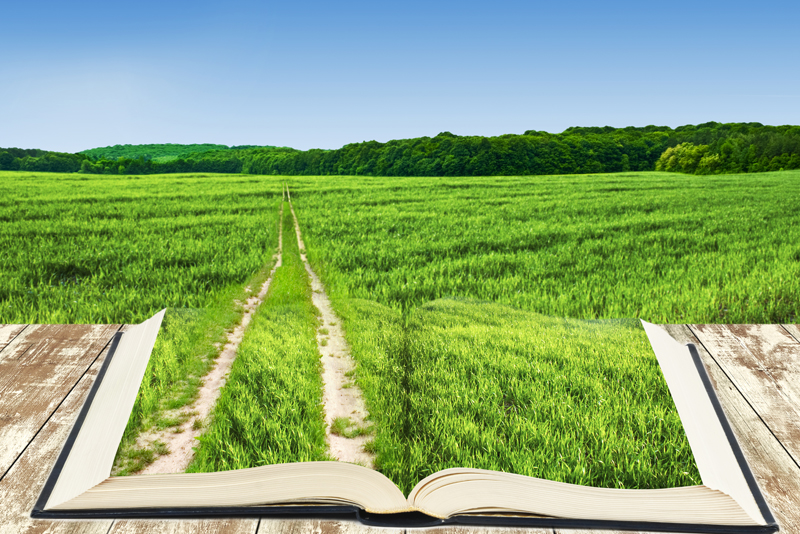 Written by Special Guest Author, Dr. Larry Cox
Richard Hightower Cox was born on June 9, 1843 in Franklin County, Alabama. He was the fourth child born to Pleasant G. Alfred Cox and Hepsey Ann Thorn Cox. Richard had two brothers and four sisters.
Hepsey's family had lived in the old Alabama town of Old Burleson for many years. This area is where Richard and the rest of his siblings grew up. Her father, Dr. Charnel Thorn, lived there and most likely delivered Champion himself. Old Burleson is now a very rural place, but in the time of Champion's birth, it was a thriving small town. There were many houses and businesses located there. Old Burleson is located just north of Vina, Alabama and just east of Red Bay, Alabama. The northern border of Marion County is only a short distance to the south of Richard's birthplace. This is important because Marion County plays an important role in the home places of the Cox family.
No one knows where and when Richard acquired the name of Champion. However, in a study of census records, there is evidence that Richard acquired the name of Champion before his seventh birthday. In adult life, he always favored his nickname.
Champion had one older sister, Elizabeth H. Cox, and two older brothers, James Madison Cox and William Renard Cox. He also had three younger sisters. There were Nancy Rebecca Cox, Mary Jane Cox and Hepsey BeAnna Cox.
On August 14, 1852 tragedy struck the Cox family. Nancy Rebecca Cox was shot and killed. She was only eight years old at her death, Champion was only nine. Her death had serious impacts on the lives of the whole Cox family. Years later during the civil war, her brother William Renard Cox wrote back to his mother that if he was to die in battle, he wanted to be brought back to Franklin County and buried next to Nancy. She was most certainly an innocent bystander and was not the intended victim. We can only imagine the pain that this family endured upon watching little Nancy die.
It is believed that this incident ripped the family apart or that actions following the incident did, because shortly after that Pleasant, Champion and William migrated into Mississippi. Later, Pleasant and Champion moved to Arkansas. This was just before the Civil War.
We must keep in mind that there were no psychiatrists or psychologists to counsel with the family about the death of Nancy. This kind of trauma untreated could have devastating effects on the course of the lives of all involved…especially the children. However painful it was, Champion found it inside himself to survive.
There is not an account of the Cox family seeking revenge on Nancy's killer. It very well could have been that they did exact revenge for the murder and then they had to leave the country to avoid the law and prosecution. It also could have been so traumatic for Hepsey and Pleasant that they could not bear to live together any longer.
The earliest letter that we have from Mississippi to Hepsey and the family that was left behind is one from Champion and Pleasant on January 27, 1857. This of course would be only five years after Nancy's death. Champion would have been only fourteen years old at the time of this letter. His spelling and penmanship are to be admired considering the lack of the education in Franklin County in that time period.
On December 16, 1860, Champion wrote a letter to his mother from Merry Green, Arkansas. Marry Green is a township in Saline County. This letter was written just before Champion registered to fight for the Confederate Soldiers of America (CSA).
Champion rarely used his birth name of Richard. He signed all of his letters sent back home and all the documents in his military service as Champion. Many times he also signed his name to letters as C. H. Cox. This may be the reason that in so much of the information in the histories of the Civil war, he is named as Champion H. Cox or as just C. H. Cox.
Dr. Larry Cox is the second great grandson of Champion Cox. His ancestry is Larry, Royce Benjamin, Preston Arthur, William Renard "Wren" and Richard Hightower "Champion" Cox. He organized a Cox Reunion where Champion Cox's descendants met and honored this Civil War patriot and the impact he had on his family and their lives. This article is part of a series that was read at Champion's memorial.
The Civil War Impact on Champion Cox
Richard Hightower Cox, Champion
Celebrating the Life of Champion Cox


Related Articles
Editor's Picks Articles
Top Ten Articles
Previous Features
Site Map





Content copyright © 2019 by Tina Sansone. All rights reserved.
This content was written by Tina Sansone. If you wish to use this content in any manner, you need written permission. Contact Tina Sansone for details.