Celebrating the Life of Champion Cox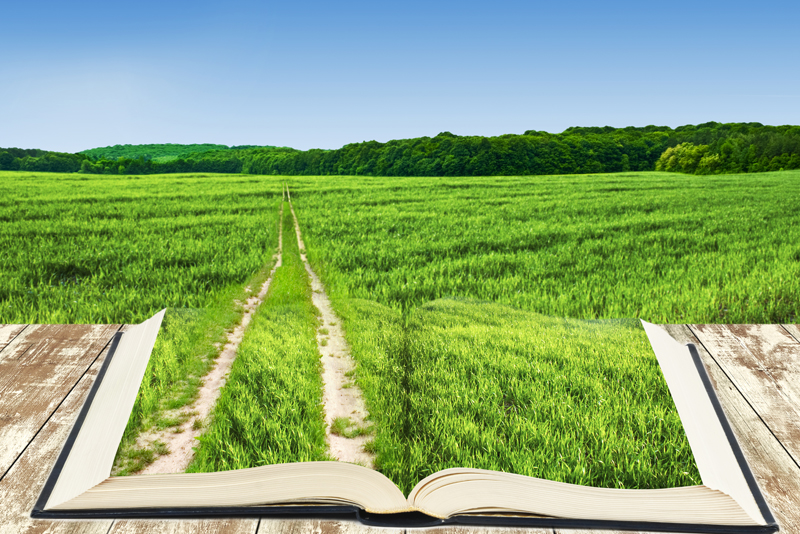 (This is the conclusion of the Richard Hightower "Champion" Cox articles written by Guest Author, Dr. Larry Cox)
The Johnsons owned a large amount of land around Bull Mountain. It appears that Champion began to farm some of that land because he had no money to buy property just after the war. Bull Mountain is located only a few miles of where he was born and raised at Old Burleson.
Stories told to me describe Champion as being fearless. On one occasion he and some of his fellow travelers had stopped at a resting area at a stream's edge to eat and water their horses. Highwaymen knew that these rest areas were favorable places where they could rob travelers. This particular rest area was no different. While Champion and his party were eating, a highwayman came from his hiding place in the underbrush and demanded their money while holding a rifle on them. Champion was eating a sandwich. The other men stood in shock wondering if they were going to be shot and killed. Champion began walking slowly toward the highwayman, eating the sandwich as he walked. The highwayman warned him over and over to stop but Champion continued to approach the bandit and all the while eating his sandwich. When close enough, Champion grabbed the rifle by the barrel and took it away from the surprised bandit and knocked him to the ground. He finished the last bite of the sandwich and said, admiringly, "Now I have me a good gun."
In fitting with the other tragedies in his life, Champion life ended violently. In 1880, this absence of fear finally led him into an untimely and grievous end. Champion was shot and killed by a man named Sanderson. The most plausible story that has been told is that there were a group of young men that rode their horses through Champion's yard. He felt insulted that they would ride through his yard. He came out to them and told them so. Considering the desperate struggles that he had endured in his life, the language that he used most certainly lacked that concilatory, gentle touch. All of the young men apologized except for one. His name was White Sanderson. Champion told the boys that the next time he saw White, that there was going to be an apology from him.
Sources have told me that Champion carried a gun and that is was not for hunting and that it was to settle disputes with other men. Consequently, White must have known that Champion would be carrying a gun and so he armed himself. The Sanderson family owned land around Bull Mountain. Their land and Champion's could have been very close to one another. This would make it easy for White Sanderson to be riding over Champion's land.
The next time they met, there was an argument and White shot and killed Champion. The details of the killing are not known. But sources say that it happened at Rocky Hill, very close to the Newburg Cemetery where Champion is buried.
In 1880, Julia Elizabeth Cox was 15 years old, Richard Napoleon "Bone" Cox was 12 years old, William Renard "Wren" Cox was nine years old, and James Madison Cox was three years old. All were left without their father and provider.
Even though he died at the young age of 37 years, Champion leaves a legacy of toughness, bravery and durability. Each time that life knocked him to the ground, he found the courage to pick himself up and continue forward. He left behind four children and a good wife who loved him. From that family we now have hundreds of descendants that would not have been given the great experience of life if not for him. Our lives are so much more comfortable and easier than his.
So we are here today to celebrate Champion!
He lived a life that was a testament to honor, strength and courage. Even the ravages of an inhuman civil war could not stop him from producing a living bloodline to carry on the memory of all that he was. He was a man…a strong hard man…a man whose rugged personality was chiseled into form by the harshness of circumstances that prevailed in the day.
He endured such pain……such loss….I wish that I could have been there, I wish that I could have met him…and thanked him for my life that I enjoy so much.
In 1880, death thought that it had won the battle for Champion's life. I am here today to declare that IT HAS NOT!!! There is a little of him in all of us.
His blood flows in our veins!
His strength brings forth our strength!
His courage is the basis for our courage!
His tenacity helps us to overcome life's tribulations!
Through us, he has left his legacy on this earth and has surpassed the limitations imposed by death.
We are his children!!!
As I look around at you, I know that he survives!! He is alive in each of us……and forever will be! It is only fitting to pause and thank this brave soldier for his persistence to survive the trials of life and for passing on to us…courage…character…and the strength to do the same.
Dr. Larry Cox is the second great grandson of Champion Cox. His ancestry is Larry, Royce Benjamin, Preston Arthur, William Renard "Wren" and Richard Hightower "Champion" Cox. He organized a Cox Reunion where Champion Cox's descendants met and honored this Civil War patriot and the impact he had on his family and their lives. This article is part of a series that was read at Champion's memorial.
The Life of Champion Hightower Cox
The Civil War Impact on Champion Cox
Richard Hightower Cox, Champion


Related Articles
Editor's Picks Articles
Top Ten Articles
Previous Features
Site Map





Content copyright © 2021 by Tina Sansone. All rights reserved.
This content was written by Tina Sansone. If you wish to use this content in any manner, you need written permission. Contact Tina Sansone for details.