Interview - Ana Kefr - First instalment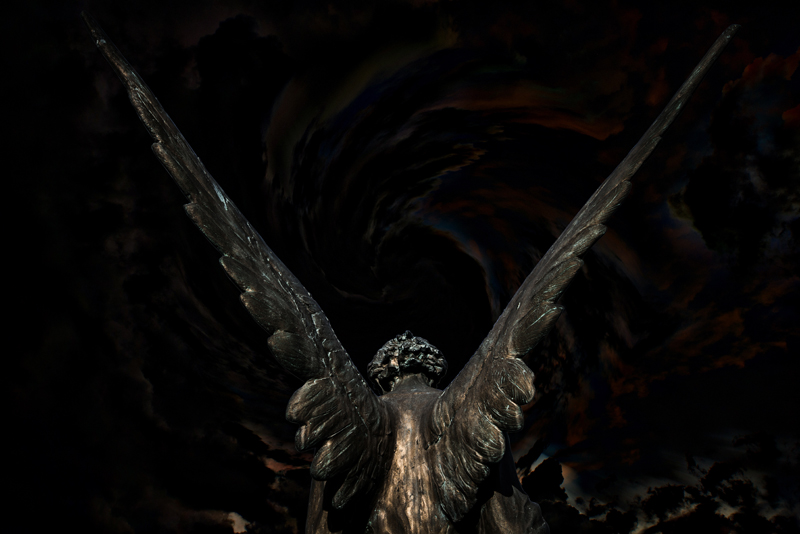 (Note: for entertainment purposes only)

From the office of Homeland Intelligence Agency:

Addendum to File #666666

Topic: Rock band known as Ana Kefr
In our ongoing surveillance of the musical group called
Ana Kefr
, we have become increasingly concerned over an elevated interest in their radical viewpoints. Youth, particularly those without strong moral, spiritual, and family foundations may become overly receptive to them. Read our previous file submission: https://www.antimusic.com/reviews/09/Ana_Kefr_-_Volume_1_.shtml
We have begun wiretaps on the individuals,
Rhiis D. Lopez, Trent Pichel, Kyle Coughran
, and
Bryce Loeffler
. There is considerable evidence to substantiate our concerns as can be heard from a recent interview with rock writer
Morley Seaver
for the website
BellaOnline
, for example. Here is a transcript from the interview:
INTERVIEW WITH ANA KEFR
Morley: You call your music philosophy metal. Can you explain that to us?

Rhiis:
Understandably, at first glance, the term "philosophy metal" may look like a pretentious oxymoron. "Metal," defined as "very loud, brash rock music, often with shouted, violent lyrics," typically doesn't evoke associations even remotely close to the love and pursuit of wisdom. To top that off, when most people think of "philosophy," they recall stuffy treatises writ by self-important men and forget the most influential and violent branch of that tree of knowledge - morality. Of natural and metaphysical philosophy, we can safely say that very few have been burned at the stake or beheaded for believing that life is but a dream, or that existence is the balance of duality - these theories are notably tame when compared to the fruit of ethics, where Ana Kefr pitches its tent. "Philosophy metal" was coined by myself and Tairrie B for Ak because Tairrie and I felt that generic genre titles fail to capture what we are going for - it is as if the love and pursuit of wisdom extends our interest beyond the boundaries of one certain musical species. I've found disappointment in music in that, for all the violence and vehemence of metal, the lyrical content seldom justifies the delivery. I feel that, in Ana Kefr, we're working out a solution to that.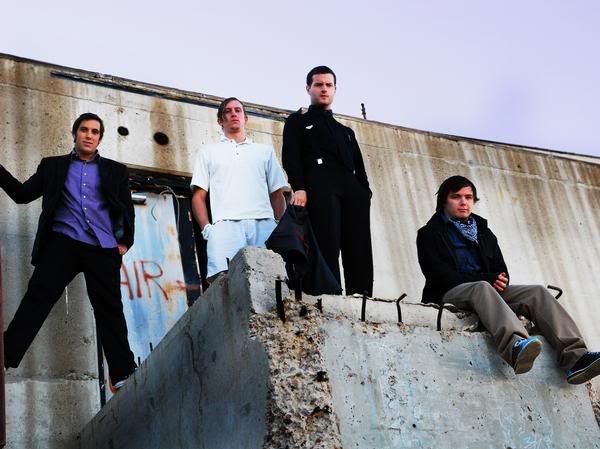 Morley: What is behind the band name which translated means "I am Infidel"?

Rhiis:
Before I get into that, "Ana Kefr" (Arabic, "I am Infidel") has drawn criticism from various Arabs for allegedly being misspelt. These same Arabs are usually a Mohammed - or Muhammad, Mohamed, or Muhamad - and this gives perfect opportunity to explain how "Ana Kefr" is not, in fact, misspelt, any more than Mohammed, Muhammad, Mohamed and Muhamad are misspellings of the exact same set of Arabic letters. Arabic is not a Romance language. It has no 'p' or 'v' (as soft-drink "Bebsi" and my friend "Balentina" can attest). When it comes to the formidable task of transliterating Arabic to English - the reverse is significantly less strange - one is left relatively free to spell as one chooses, and this explains the many correct variations of even one word. "Kefr" alternatively could be "kaffir," "kafir," "kaffar," and so on; I chose "kefr" because it is the closest thing to the original pronunciation. With that aside, our name is best taken into the context of a catch-phrase we have - "I think, therefore I am Infidel." A re-working of the old philosophical phrase, ours could basically be read as "I am an Infidel because I think (for myself)." As a band name, Ana Kefr is a defiant declaration of self, and I've always related it to the word "heretic," which is a synonym of "infidel." The Greek root of "heretic" is hairetikos, meaning "able to choose," and I find it a powerful statement, on both religion and the infidel, that choice is what separates the people from the sheeple.
Morley: Are you a band or a political / socio statement? And are you pitting one against the other just to gain a voice?

Rhiis:
Every human being, and group, is a political and social statement in the flesh, a living brand-name. People routinely endorse specific products, lifestyles, political views, religious outlooks, more. The individual becomes a symbol of what they approve of and reject, and these alliances do make definitive statements about our character, regardless of whether we are conscious of what these endorsements say about us. The real question is whether one aligns themself purposefully towards a certain ideal instead of dumbly falling into a preset category. Defaulting to be an echo of the common is human genericism and passivity at its peak; it is by involving ourselves in the world that we are given a voice. Ana Kefr, down to the core of the name itself, is about recognizing and being proud of this responsibility to contribute, speak and remain aware. History has been shaped by those who speak, not by those who remain silent in the name of prolonging the zeitgeist.
See the link below for the next part of this 7-part interview!
You Should Also Read:
2nd part of this Interview
Ana Kefr website


Related Articles
Editor's Picks Articles
Top Ten Articles
Previous Features
Site Map





Content copyright © 2022 by Morley Seaver. All rights reserved.
This content was written by Morley Seaver. If you wish to use this content in any manner, you need written permission. Contact Morley Seaver for details.