Interview - Ana Kefr - Seventh installment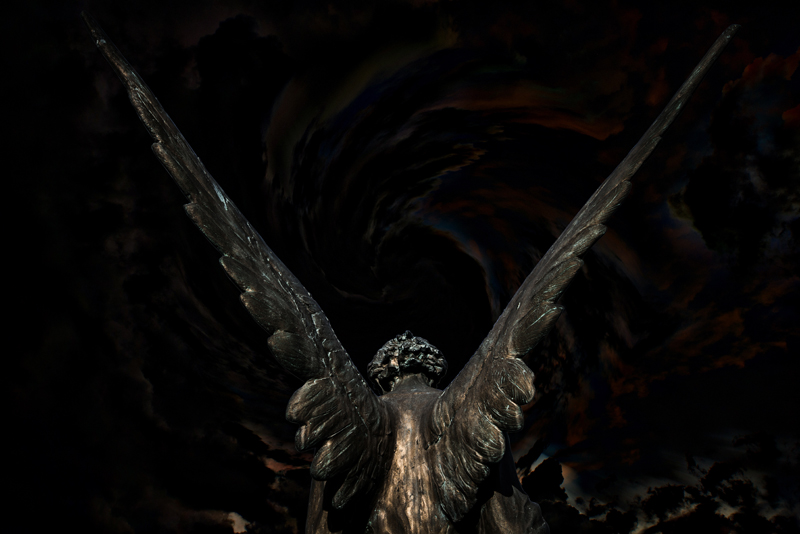 Morley: Were there any songs that surprised you by the final product being different (better or worse) than when it first started?

Kyle:
"Branded by Black Water" by far, it blew me away when I heard the final product. You know, you hear something live, and it's good and it's fun to play. But after listening to it recorded professionally onto a CD, playing it live became so much more of an ass-kicking.
Morley: The last song on the record is a surprising one; a cover of Rollins Band's "Step Back", featuring Tairrie B and Mick Murphy from My Ruin. How long have you known them and how did they come to appear on your debut CD?

Rhiis:
I've actually known Tairrie B and Mick Murphy for exactly one year now, and there is one thing I can say with certainty - I would search in vain to find another who is even remotely as genuine, kind and talented as they are. Tairrie and I have similar musical tastes and, when Ak began preparations for entering the studio, she and I started talking of possible covers we could do for our first album. We thought of the same song at the same time, it was meant to be. After some initial brainstorming on how we could convert Rollins' original into a duet, Tairrie and Mick came into the studio with us towards the end of our time in the studio and laid down their tracks beautifully. I'm really glad they were able to be such an amazing part of the first chapter of our history, they continue to inspire us to push harder and further than the rest and it is by their living example that we are motivated to plow forward.
Morley: Your piano lends to some great off-kilter moments like Captain Beefheart or Zappa. Are you a "graduated" pianist or is it something that you picked up.

Rhiis:
I took lessons long enough to learn how to read and write music (which I've gradually become pretty rusty with), but most of it is self-taught. I'm better at playing by ear, and writing by ear. Sit me down with sheet music and I'm likely to groan; the mathematical side of music, as important as it is, fails to captivate me. This is probably a terrible artistic flaw.
Morley: Do you anticipate future Ana Kefr releases being in the same vein, as in lyrically confrontational or have you got everything off your chest this time around?

Rhiis:
I actually feel like I was far too soft! This may sound like I'm trying to be funny, but I'm really not.
Volume 1
has a lot of different writing experiments on it - this is my first band, first album, and first full songs written in this fashion. This is all really new to me, but I really enjoy it. I look at the material on our first record and, while I still appreciate some moments, there are times that I helplessly cringe. I wouldn't go back and change it because it is still a chapter in the life of our music, but I can't help but nitpick it to death. I have not relinquished my anger whatsoever; if anything, I'm embarrassed that I did not pour it out more generously for "Volume 1." Oh well, live and learn. "Volume 2" is going to be one violent, scary motherf*cker.
Morley: Do you have political ambitions or thoughts towards heading up any particular group interested in social change?

Rhiis:
I already head up a group interested in social change - Ana Kefr! My music is my politics; I'm not necessarily a political figure. I'd have to acquire the politician's trademark misanthropy, ass-kissing-lips and deception in order to aspire to run for office or rule the world. Better to inspire and be inspired!
Morley: Anything else about the record or band you would like to mention, that I failed to ask you?

Rhiis:
Thank you for such an interesting and challenging interview! When I first read the questions, a few of them took me by surprise and shocked me a little. This has got to be my favorite one yet!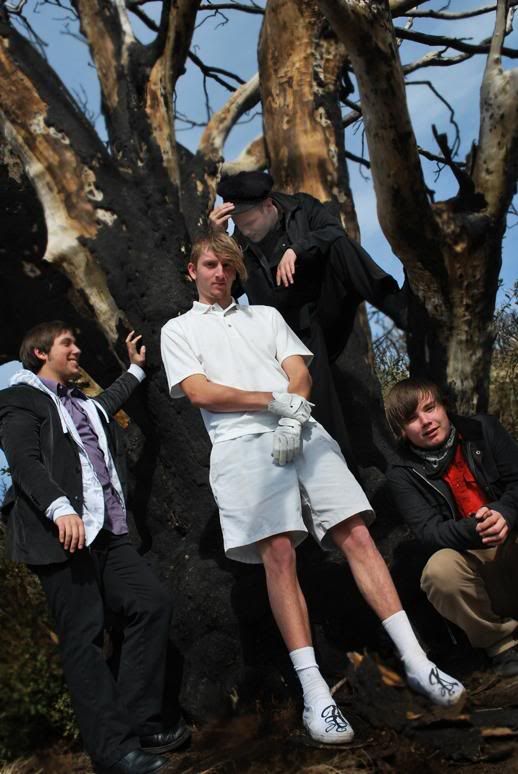 * * * * *

Concern projection: We will continue to monitor these individuals for their radical behavior however there is no action to be taken at this time.
You Should Also Read:
Ana Kefr website


Related Articles
Editor's Picks Articles
Top Ten Articles
Previous Features
Site Map





Content copyright © 2023 by Morley Seaver. All rights reserved.
This content was written by Morley Seaver. If you wish to use this content in any manner, you need written permission. Contact Morley Seaver for details.