Youth 4 Healthy Hearts 2009 Review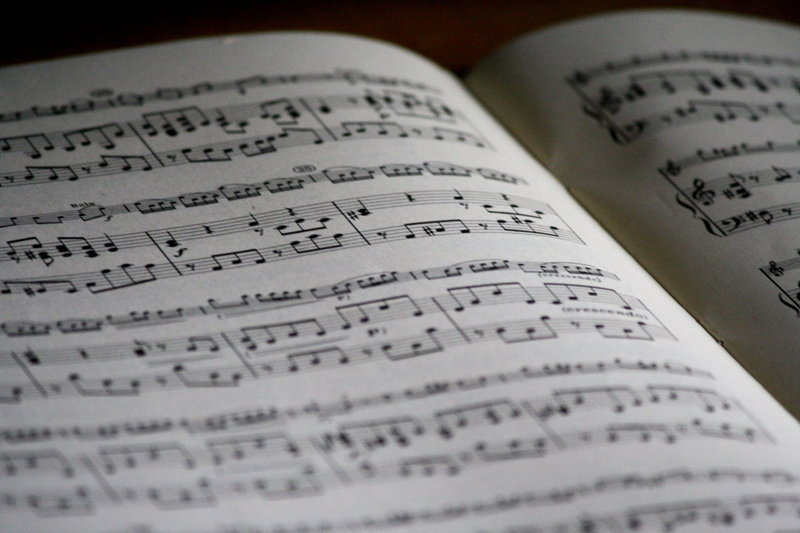 All photos by
Anthony Lemmons and Patrick Leong
The 2nd Annual Youth 4 Healthy Hearts Gospel Concert was phenomenal! We had an awesome time and once again raised money for The Clinton Ron Walker Scholarship Fund that will help deserving students go to college. All the acts were fantastic and the ministry flowed from each person. Suffice it to say that if you missed it you missed one wonderful concert. From Marlo Moore, Huey Smith and Regina Jimison to my amazing friends Patrick Leong and Jamie Jones there was something for everyone.
Korey Bowie opened the show with his power-packed, high energy theme song "Made It" which had me out of my seat all day. This was my first time seeing him perform live and let me tell you that brother can move! You can't help but move with him when he is on stage. The feel good song which speaks of making it by faith, and was a hit for four straight weeks on the CoCo Brother show, really hit home with me because putting the event together was truly a faith walk for my team and I this year. Korey really spoke to my heart at the concert with this song. In fact he came out and performed at the end of the show and of course I requested this song for a second time which he so graciously sung again and dedicated to yours truly.
I wrote to Jamie Jones after I had reviewed his CD and told him that my son would sing his song "Rise" almost daily especially after a long night with no sleep due to his seizures. I mentioned to him that if he was in the Atlanta area during October I would love for him to come to the concert. I never thought he would be able to do it but lo and behold his lovely wife Hannah called me and said "Jamie told me to put your event on the calendar." With that began a series of e-mails back and forth and finally we arranged for Jamie, who by the way is on tour with All for One with their new album, to leave the tour, come out and perform. When he sung Rise the tears flowed. I could just hear Clinton singing it in the shower just like it was yesterday. I never really listened to the words of the song until after my son died and it was only then that I realized how much that song motivated my child to keep going even though his body was betraying him and he didn't know why. Jamie was simply wonderful and he ended his set on a high note that left everybody wanting more but alas he had to catch a plane to go back to LA for his tour. I truly appreciate him and Hannah for making a dream come true with his appearance at Y4HH!
My dear friend Patrick Leong traveled all the way again from Malaysia (over 24 hours) and stayed with us for over a month. He not only performed at several local concerts to raise funds for the scholarship but was indeed a highlight for the concert. He performed his heart stirring song "Unto You". His voice is pure beauty and the anointing that flowed from his performance was so powerful that there wasn't a soul he did not touch in that mall. The spirit was so high that all activity stopped and everyone came over to hear him sing. Again like last year he sold out of all of his CD's and we are now pre-ordering them from my church bookstore. If you want one the cost is $10 just send me an e-mail me and I will give you more details. All the proceeds go to the fund. My mother says she now has a son in Malaysia and we call him our brother indeed.
The gospel hip-hop was delivered in full force by Red Maiden, Ricardo of Platinum Souls and my girl Promise. If you haven't heard of Promise look out, she is a new artist on the scene with a fierceness that allows her to spit the truth with guts and glory all at the same time. Keep pressing, Keep pushing Promise! Loved it.
Let's not forget my spoken word artists Saleem Ameer Hakim of Detroit and Mo Walker of the ATL! Both performed one of a kind poems that centered on the concert. Ameer's poem "Spare Change" speaks of charity with our fellow man and is a standard on his "Infamous Black Book Journal" CD. Mo's poem focused on my son Clinton. He knew him well since Clinton was his little cousin. When he flowed about Clinton saying "But Clint's cup was overflowing; only the outside was bruised. But his essence is in Heaven- dunking on angels, with no shoes." I could see my child smiling and doing just that…playing basketball with the angels. Maurice truly captured the essence of my child and Clinton's spirit had to be in the midst during his rendition…I could just feel it.
I also met Andrea Carson the mother of Sade who was Clinton's classmate at Stockbridge High. Sade was out skating when she suffered cardiac arrest. Since nobody at the skating rink knew CPR and there was no AED on the premises Sade went without oxygen for too long and suffered brain damage and was paralyzed It was a touching moment and I was so glad that she was willing to share her story with the audience.
Closing out the show was my girl Wanda Trent-Phillips who gave us a praise party with her song "Simply Called" and she sung beautifully ending things magnificently.
To all of my family, friends, co-workers and supporters who turned out in full force for the concert, know that I love each and every one of you and will never forget you for all that you did to support this event. To all the vendors, Zomba Gospel/Verity Records, A Premium Health Care, Dr. Bryon Cotton and Kids and Teens Primary Care, The American Heart Association, Project SAVE of Children's Healthcare of Atlanta, Epitome Magazine, Fulton County Wellness, Daniel Transportation, Carriage House Catering, Go-Ye DJ's, Greenbriar Mall, Phlavor Marketing, and Pick Me Up Magazine I can't thank you enough for your support without you this event would not be possible. Much love!
For those of you who missed it...no worries we have pictures! (Check out the slide-show below-thanks Anthony Lemmons and Patrick Leong)
Finally a special thank you to the best group of volunteers and committee members on the planet. I love you Shanta Francis and your Girl Scout Troupe, Dawnalisa Johnson-Public Relations Director, Ann-Marie Hamilton-Set Designer, Selma Calaman-Set Designer, Angela McDowell-VIP Room Director, Nanetta Scott-Graphic Artist, Tiara Hairston-Webmaster, Anthony Lemons-Photographer, Leonie Grant-Volunteer and Vendor Director, Katie Alexander-Consultant, Anita Bass-Sponsorship Director, Sandra King-Stage Manager, Kristin Heard-Stage Assistant, Gwendolyn Motley-Venue, Catering, Sound and Advisor, Margurite Archie-Advisor and Norma Johnson-Mom and Advisor.
Go to ImageShack® to Create your own Slideshow


Related Articles
Editor's Picks Articles
Top Ten Articles
Previous Features
Site Map





Content copyright © 2022 by Candace Walker. All rights reserved.
This content was written by Candace Walker. If you wish to use this content in any manner, you need written permission. Contact Candace Walker for details.