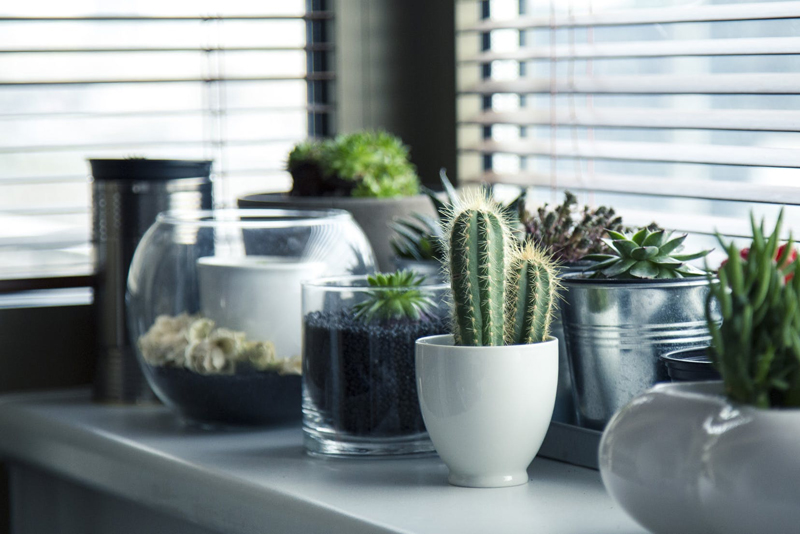 Episcia cupreata
, commonly known as Flame Violet or Chocolate Soldier Plant, isn't a plant you're likely to see in your local garden center. I personally find this surprising as this African Violet relative is one of my favorites. The flowers on a Flame Violet can be quite pretty and are found in nearly every color; pink, red, orange, yellow, white and purple – but that isn't where the true beauty of this plant lies. The leaves of the Flame Violet are often so striking you may look right past the flowers. The leaves are usually shimmery and have varying markings of silver, pink, chocolate brown and every shade of green.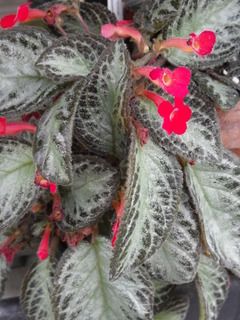 One thing that makes the Flame Violet such a gem to houseplant enthusiasts is that it prefers low lighting. If you have luck with African Violets, Flame Violets will thrive for you. Keep an eye on the growth of your plant to fine-tune the amount of light it is getting. If it doesn't flower or if the leafy growth gets lanky, the plant likely needs more light. Flame Violets also do well under fluorescent lights, so can be grown on a plant rack or in a terrarium.
Flame Violets need a moderate amount of water; never let it sit in water or dry out too much. The leaves of this plant are fleshy and will rot easily if water gets on them. To combat this, water from the bottom of the pot by filling the tray with water and pouring off any excess after several minutes have passed. African Violet pots can be used with Flame Violets, as well. High humidity helps keep Flame Violets happy; provide it by using a humidifier or by placing your plant on a pebble tray, in a terrarium or in your bathroom.
You'll notice quickly that Flame Violets are vigorous growers, trailing here and there and sending offshoots in every direction. To keep them healthy you must fertilize regularly with a balanced houseplant fertilizer that contains both macro- and micro-nutrients at half the recommended rate. Fertilize sparingly in the winter, if at all.
Flame Violets are not particularly susceptible to any specific insects, but it's good to check new plants over thoroughly before bringing them into your house. Inspect the plant and its pot again any time you bring it in from time spent outdoors.
Propagation of Flame Violets is very easy. Stolons are produced rather prolifically and can be rooted in water or placed directly into a pot of its own. Because of the ease of producing new plants vegetatively, you don't often see people growing them from seed. I recommend giving it a try sometime! The results can be extremely interesting.
Hanging baskets make nice planters for Flame Violets as they allow the plants to really grow to their largest. You may also decide to keep one on a table, trimmed neatly. Terrariums and glass bowls make excellent displays and offer the added benefit of higher humidity. Fortunately, Flame Violets are not toxic, so you don't need to worry too much about keeping them out of the reach of pets or children.
This site needs an editor - click to learn more!


Related Articles
Editor's Picks Articles
Top Ten Articles
Previous Features
Site Map





Content copyright © 2022 by Lisa Beth Voldeck. All rights reserved.
This content was written by Lisa Beth Voldeck. If you wish to use this content in any manner, you need written permission. Contact BellaOnline Administration for details.