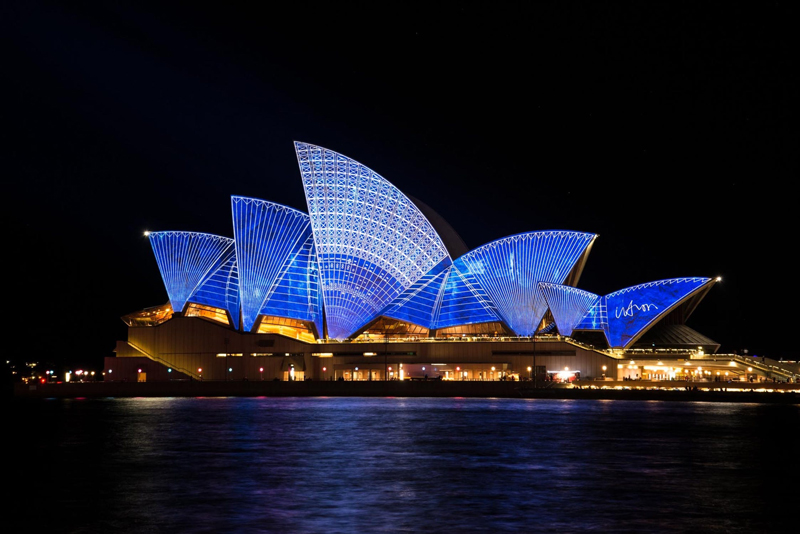 For those living in the northern hemisphere, Christmas is all about keeping warm, avoiding snow covered roads, roaring fires and lovely scrummy baked meats and vegetables and epicurean delights.
In the southern hemisphere things couldn't be more different. Especially in Australia. When the first fleet of convicts arrived in Australia in 1788, the convicts and their warders celebrated Christmas just as they'd done back in England. Hot cooked meals celebrated at their kitchen tables in hot stuffy cottages. How strange it must have been to have scorching hot days, warm humid nights and not a scrap of ice or snow for thousands of kilometres.
Since that time, thankfully, the traditions that surround a northern hemisphere Christmas have morphed into something completely unique in Australia. We still celebrate the birth of Christ, but the festive side of things are completely different.
Firstly, you need to remember that December is the first month of our summer and it is traditionally warm to hot south of the Tropic of Capricorn, and positively humid and stifling north of the Tropic.
Celebration Food.
A hot cooked and baked Christmas feast is simply not practical. Slaving away in a hot kitchen over a hot steaming stove is no fun for anyone, trust me.
Aussies have developed this "cold cut" tradition, where hams, turkeys, chicken, pork and the like are cooked prior to the special day. They are refrigerated a few days before or overnight and then cut into slices and served up with a multitude of cold salads and breads etc. This sounds a little boring but believe me, the wonderful salads, chutneys and accompaniments that are made are true gastronomic creations.
Aussie seafood has a worldwide reputation and there is nothing more essential than having a wide range of fresh seafood included in your Christmas feast. Prawns, oysters, lobster, smoked salmon, calamari (squid), reef fish and the like are purchased just prior to Christmas Eve and kept on ice until the big feast. One of my best memories of an Aussie Christmas lunch was a bucket load of fresh prawns between very fresh bread and butter and lightly salted. A Prawn sandwich, pure and simple.
Interestingly, the tradition Christmas pudding is still presented at tables on Christmas day in Australia. We seem to be able to tolerate a hot pud, especially if it's accompanied by brandy custard and ice-cream!
Gift Giving
Traditionally in the northern hemisphere, gifts are given on Christmas Eve. The Aussies have developed a tradition where the children go to bed on Christmas Eve, in full knowledge that Santa or Father Christmas will be coming down the chimney through the night and leaving their pressies under the Christmas tree. (Note here, not many houses have chimneys in Australia, but that doesn't stop the kiddies from believing!). Presents are usually opened at approximately 4:15am in a frenzy of torn paper and screams of delight.
Christmas Trees
In the main, Christmas trees are usually from a species of Radiata Pine where unwanted branches are removed from a local plantation and made available for purchase. These are placed in a bucket of soil and rocks and usually lasts about 10 days. The tree is decorated in a similar way to trees all around the world. One of my favourite memories is having a "bush" Christmas tree of a eucalyptus tree branch, decorated in paper chains.
Outdoors
Aussies love a picnic and are experts at producing the most elaborate picnics ever seen, especially those held on Christmas day. The majority of the Australian population lives within 50kms of the ocean and beaches and so a beach picnic on Christmas day is a very popular pastime.
Eskies chock-a-block with ice and pre-prepared food are lugged down to the sand along with chairs, tables, umbrellas, windbreaks, towels, sun block drenched bather clad kids, radios, and so much more. Aussies like to do things in style.
No outdoor Christmas celebration would be complete without the obligatory "cricket game" either in the backyard, at the local park or on the beach. Perfect strangers form teams and these games can become bigger than World Series cricket. Whilst the kids have fun, the dads are out to prove why they should have been included in the recent Aussie Team for the Ashes test.
Yes, Aussie Christmas celebrations are different, but lots of fun nevertheless. Have a great Christmas celebration in your neck of the world.


Related Articles
Editor's Picks Articles
Top Ten Articles
Previous Features
Site Map





Content copyright © 2022 by Judie Bellingham. All rights reserved.
This content was written by Judie Bellingham. If you wish to use this content in any manner, you need written permission. Contact Judie Bellingham for details.