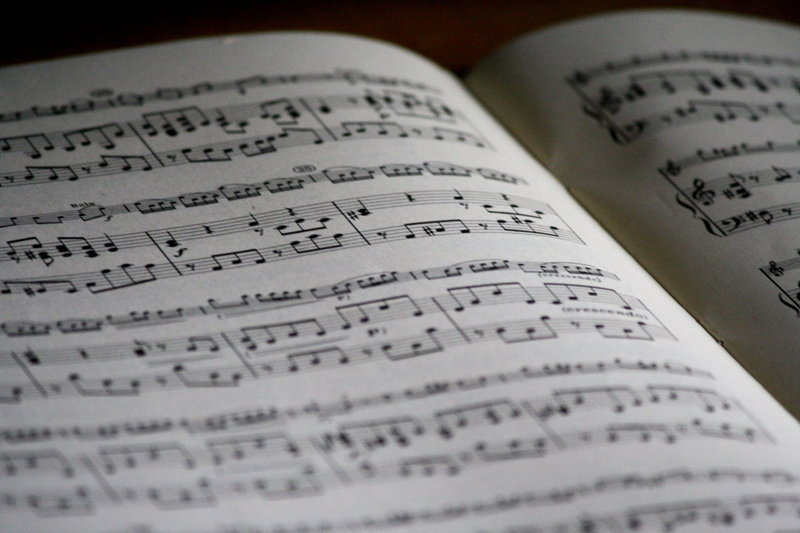 Rizen exploded on the gospel scene in 2003 with their hit "View the City" and showed the world that big girls could move in high heels too. During their drop it to the ground, soul stirring, power packed performance at the 2004 Stellar Awards, the group also picked up the new artist honors. They went on several tours with top artists and saw their record sales grow by leaps and bounds. Soon after, as it is with all girl groups, they went through growing pains and in doing so lost a few members, Kanika Trigg and Ashley Jones, (Trinity 5:7 and Destiny's Child anyone?) and a record label. Now down to the core group of the two Lewis sisters Adrienne and Aundrea, they are back and gearing up to take their music to other places, like maybe the clubs. I talked with them recently about their latest project "Free" and the many changes they have been going through including the recent meeting of a brother they never knew.
Gospel@Bellaonline.com
Let's start with the obvious…it's just two of you. It started out with four, and then it went to three, now it's just two what happened?
Rizen
Over the past three years we have been going through a new season in our lives. For three years we have been without a record company, after the second project we were finished with Light Records. So sometimes people get a little weary in waiting and so that's what happened and then peoples lives go in different directions. So we kinda just grew apart.
G@B
Well now that it is just the two of you what do you want to accomplish now with Rizen? What do you see yourselves doing as a duo that you probably couldn't do with four people in the group?
Rizen
Travel faster. (laughter)
G@B
There is something about practicality. (laughter) No really in terms of your fans and ministry what do you think the two of you can now offer that you might not have been able to offer as a quartet?
Rizen
Well it really wasn't difficult with the four of us; everybody liked us as a whole. Everyone (fans) had their person that they enjoyed the most. So now that it is only two people say well we already loved you and your sister so there really is no difference in reaching our audience. We are going to always have that connection with our audience whether it's four or two of us.
G@B
What do you hope to accomplish with this new project?
Rizen
Go to areas that we have not been yet. We always do churches but I think it's time to go beyond the church walls and hit different arenas. Just take it to a different level because churches are good but now it's time to take it to the sinner.
G@B
Well you have a traditional sound so that type of music always tends to do better in a church setting.
Rizen
Well with our new CD our sound is not the traditional church sound. We have not really changed our sound but it is just fresh and new so where you wouldn't expect to hear Rizen in a club setting with this project you would.
G@B
Really? Which song?
Rizen
Free, All I Need- that (All I Need) is like a Motown feel by itself. (laughter) Get a tambourine and you are good to go. (laughter) It has that Aretha Franklin feeling to it. So I think we are able to get into the skating rings and other places where with our first two CD's we just stuck to the churches but now I think we can go just any and everywhere with it.
(I have listened to the entire project and it is a good one. While Free has a great pop feel to it, I'm not sure that it is the club banging joint that they ladies are speaking of but here is the link to the amazon page...check it out for yourself and you be the judge
Free at Amazon.com
)
G@B
Now "Just for Me" is a favorite for one of you?
Rizen
That's Aundrea!
G@B
Now you write about that song causing your older brother to come to the Lord tell me about that experience?
Aundrea
Well actually the song came three years ago by my own experience. I was about to give up on God. I told my sisters this was my last time going out to sing and so I was in an airplane, fell asleep, had a conversation with the Lord, and he was like "Daughter I have not forgotten about you, Aundrea you're doing a good work. Keep going because it's not about the people but it's about you pleasing me and doing what I ask and what I have called you to do." So then He gave me a little hook on the airplane and so one day service was just so high (in church) I just started singing "Just for me, God did it just for me" and my brother was in the audience. That was like his second time ever coming back to church. I sung the song; he came up to the altar and said "I want to give my life to Christ." He told me "Sister that song was just for me. It touched every core of my body. My drinking went away. My smoking went away. I have no desire of those things anymore."
G@B
Well now you are all PK's (Preacher's Kids) right?
Aundrea
Well there is a huge back story to that for you see my dad had just met him not knowing that he went to school with my sister. He (my brother) saw my face in the newspaper and his Auntie said "This is your sister" and he was like "no that's not my sister."
G@B
So do you look just like him?
Adrienne
He looks just like my dad.
Rizen
His mother passed away and so we really didn't know about him. His mother never told my dad about him. So he called my dad and my dad said come on over and as he was walking up my dad said "You are my son"
G@B
This is crazy because I had something similar; I met my sister when I was fourteen.
Adrienne
Wow! Yeah I was going to school with my sister in law and didn't even know it! She was pregnant with my nephew and I didn't even know it.
Rizen
My dad just took one look at him and said "Yes you are my son" never took a DNA test or anything.
G@B
Wow! Just think about how different his life could have been if he had been around your family from the beginning.
Rizen
Yeah because our dad is the greatest. Now they have a great relationship and my brother is now a mama's boy. There wasn't a dry eye in the place at church that day. Now my church is so happy that the song is on the CD.
G@B
Well that is a beautiful song and this is a beautiful story. I don't even know what to ask after this revelation. (laughter)
I had no choice but to wrap up the interview after that since we were all touched. The ladies stated that their brother has joined their family and gets along beautifully with everyone including their mother. They are also working in the women's prison with their non-profit ministry Rizen from Prison where they share God and salvation to the inmates at various correctional facitlits. Finally they stated that the entire project focuses on all the things they have been through and "how God has inspired us and how God let us know that there is nothing that He can't do."


Related Articles
Editor's Picks Articles
Top Ten Articles
Previous Features
Site Map





Content copyright © 2022 by Candace Walker. All rights reserved.
This content was written by Candace Walker. If you wish to use this content in any manner, you need written permission. Contact Candace Walker for details.