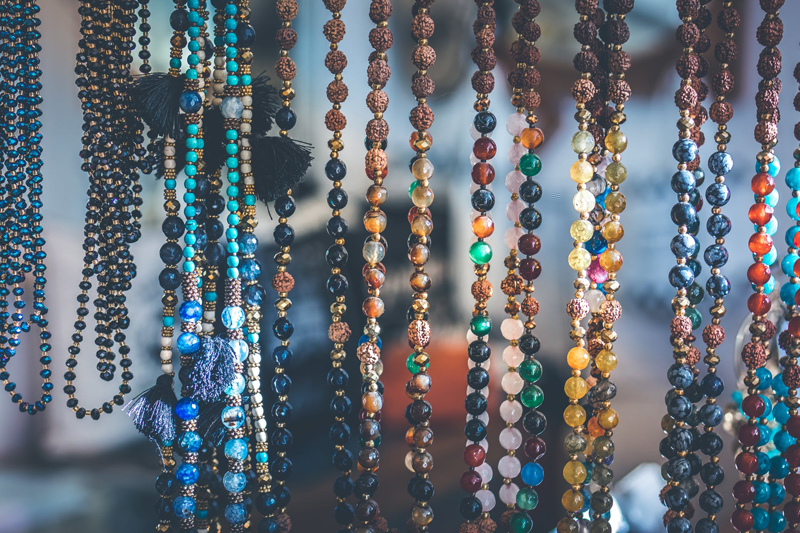 BeadTool
has been my favorite specific bead graphing software since it came out for a lot of reasons. It's easy to use, fairly inexpensive compared to most bead graphing software, Christopher's support of the product is top notch and he's stuck with the software making regular improvements in it.
BeadTool 4 is the newest release. It's available for both Windows and Mac OS X, and you can download a limited evaluation to see if you like it. I almost guarantee you will like it when you try it. It's simple and intuitive to use, but has enough options to make any designer happy.
What most people will want to do is convert photos to bead patterns. By default, Bead Tool uses a Miyuki Delica palette since they are consistently numbered and easily available. You start a new graph with the size you want. For my photo I used 50 beads wide by 48 beads long, 32 colors, Miyuki Delica palette. After you get the graph set up, just click on picture up in the tool bar to import an image. I used this one of Amanita mushrooms I took earlier this summer. There is a lot of colors and good contrast between the oranges and the greens which is why I chose this photo. There are a bunch of stitches to choose from, peyote with offsets from 1 (regular peyote) to 9 beads, loom, brick stitch and even right angle weave.
After you get the picture positioned and sized the way you want it on the graph, you click the Transfer button in the tool bar and it creates the pattern.
You can adjust individual beads and colors in the pattern, but for the sake of this article, I decided to just go with how it translated so you could see how nicely it worked. After the graph looks the way you want it, you can either save it in native BeadTool format, or you can export it for use on the web or in other material. It offers all the usual file types for export. PNG, GIF, JPG, BMP. JPG files are true color files, usually fairly small file sizes for the size of the images and work very well for photographs, but can have what's called artifacts, so they are best for photos like the one above where a the little bit of dithering doesn't show. GIF have very limited palettes to work from but are very clear. They work best with 256 colors or less and it's what I use most often on this page for patterns. BMPs are clear true color files but very big. If you want true colors and clean lines for the realistic bead option, which is shaded beads, I recommend PNG format. The file size will be larger than a gif or jpg, but it's more flexible for colors and has cleaner lines. It will be a lot smaller than a comparable bmp.
When you go to export, you have a bunch of options. You can export the image with realistic beads, with or without outlines around the beads, or flat bead colors. You can also change the size of the beads for the finished file so you can have a bigger graph to work off of if you need it.
I decided to use a fairly large bead size for my exported graphs.
2 drop peyote, realistic beads, no outline.
Regular peyote- flat shaded (realistic beads turned off in the export menu) with outlines.
And for comparison in bead option sizes,
Click here for a loom version
exported with a larger graph size. Realistic shading and outlines.
Off to the side of your pattern is a bead list that gives the Miyuki Delica color number, and how many of each bead you need. You can export a word chart of the complete pattern or just a list of the bead colors and numbers you'll need that has the option of also listing the color description as well.
In short, it's the perfect program for creating patterns off of photos and art with. It's very easy to use and I really recommend it to seed beaders. Each incarnation has gotten better because Christopher really does listen to what beaders want from a program.
You Should Also Read:
How to follow a peyote graph
Even Count Peyote Instructions


Related Articles
Editor's Picks Articles
Top Ten Articles
Previous Features
Site Map



Follow @shala%5Fbeads
Tweet





Content copyright © 2023 by Shala Kerrigan. All rights reserved.
This content was written by Shala Kerrigan. If you wish to use this content in any manner, you need written permission. Contact Shala Kerrigan for details.