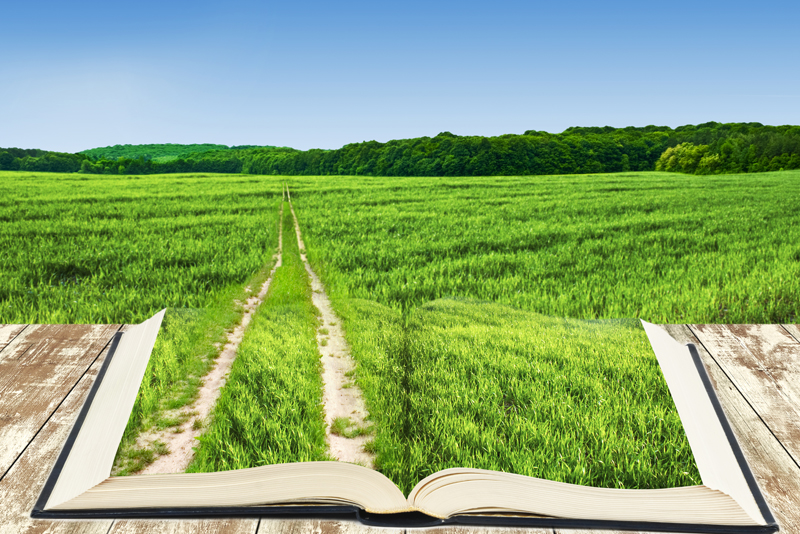 Laptops are portable, sort of. They are heavy, most weighing in about six pounds. They don't go very long without power. And what do you do in a library when you have a laptop but need to go get another book?
Netbooks are small laptops, generally with 9-10" screens. They weigh under three pounds. They aren't new. Gateway made tiny laptops in the early 90s but they just didn't sell. Others have made them since. After 17 years their time has finally come.
Mine fits in my purse. Ok, I tend to carry a large purse when I am traveling. The first day after I got mine I shoved it in my purse and carried it around all day, shopping, to lunch, to the library, to the grocery store, etc. It's doable.
The battery keeps going and going and going. The reason is you close the lid and it hibernates. Some manufacturers claim the battery lasts nine hours. Mine does BUT I don't use it steadily for those nine hours.
Two weeks later I went on a two week trip with the netbook as my only computer. Mine has a camera, wi-fi, bluetooth, a 160 GB hard drive and 2 MB of memory. I loaded up my programs, my work files, my pictures, my music [the sound isn't bad] and my genealogy files.
With cloud computing through programs such as Gmail and Evernote, your data is available to you wherever you are. More and more storage is available that way. My netbook came with 10 GB cloud file storage. Windows Live provides free cloud file storage. Cloud computing is the future.
There is no CD drive. To add a program you need to download it, install it from an external CD drive, copy it to the netbook across your network or copy it to a flash drive and then use that as your installation disk.
Some come with wireless cards. In fact, you can get a pretty inexpensive netbook with a built in wireless card if you sign a two year wireless contract. For about $30 a month you can "tether" your netbook to your smartphone to connect -- which sounds cumbersome to me. Or you can connect when you are at one of an ever growing number of places with free wi-fi access, places from city parks to fast food outlets. It's a great excuse to go to Dairy Queen.
The screen IS small for reading long documents but that's what scrolling is for. I wouldn't want to do eight hours of work on it. That's really the only downside. My biggest gripe is the inability to disable the built in touchpad to use a wireless mouse. There is a way to do it but it just doesn't work. I finally cut a piece of lightweight cardboard and taped it over the touchpad. That effectively eliminated about 85% of the problem. If you use the touchpad you don't have this problem.
I think a netbook is the perfect tool for research trips.
Cheryl Rothwell, Guest Author, is the web coordinator of IlGenWeb. She uses the netbook Asus EeePC 1000HE. Please visit her other sites:
Logan County Genealogy
Ancestor Hunting
Graveyard of South Logan County
IlGenWeb Project
You Should Also Read:
ILGenWeb Project
Genealogysleuth
Graveyard of South Logan County


Related Articles
Editor's Picks Articles
Top Ten Articles
Previous Features
Site Map





Content copyright © 2022 by Cheryl Rothwell. All rights reserved.
This content was written by Cheryl Rothwell. If you wish to use this content in any manner, you need written permission. Contact Tina Sansone for details.