Casefile Clues Assessment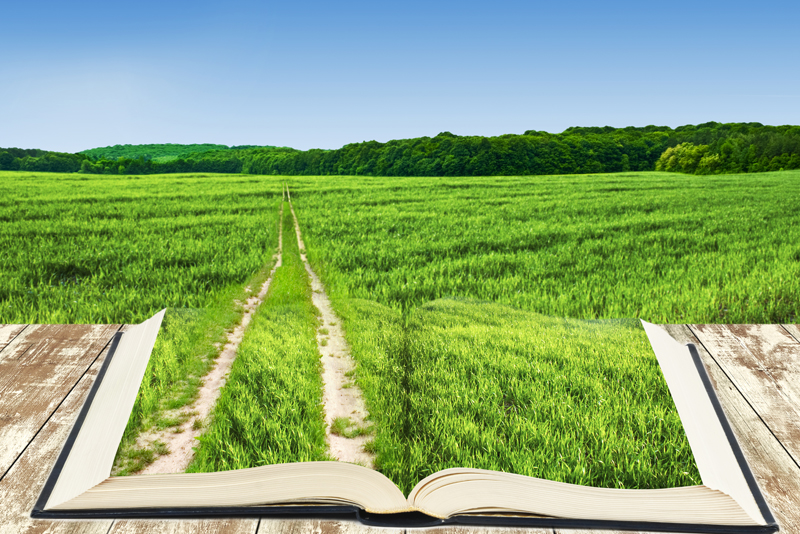 Casefile Clues
is Michael John Neill's weekly how-to genealogy column. Casefile Clues is not copied and pasted text from other articles or press-releases. Rather, it is fresh material drawn from Michael's own research experiences in nearly twenty states and seven foreign countries. Casefile Clues discusses the thought process of how to analyze and interpret documents; how to problem-solve; and how to decide "where to go next." Michael has been actively involved in genealogy research since the mid-1980s.
What is a case study? George C. Morgan writes in his article,
Study a Case Study
, "Genealogical case studies can be fascinating, educational glimpses into other researchers' perspectives. You gain the experience of the writer and can apply it to your own research." Some of you may be thinking that you have your plate full with your research. Can subscribing to Casefile Clues help you in your genealogical endeavors? I decided to seek this answer out for myself. I had some experience in doing case studies by participating in a genealogy study group; we read a monthly case study and met monthly as a group to review and discuss the case studies merit. I wondered how Casefile Clues would compare in terms of readability, knowledge and value.
I read and studied Casefile Clue, Volume 1, Number 2 named
Framing a Passport Application
. It quickly got my attention as my husband's side is from Sicily and immigrated to the United States. While I had occasionally glanced at the passport applications, I had not given them serious reflection. He wrote about discovering a passport for the brother of his wife's great-grandfather. While there were few records on the grandfather, what he learned with the information taken from the passport gave him insight into this side of the family. He learned places, dates, physical description, and employment for this brother which led him to clues for his wife's side of the family. While every passport is not the same, depending on the time period and the place, valuable information can be learned if passport applications are studied as part of our research plan.
I decided to give what I learned a try. I went to Ancestry.com to do a quick search on the U.S. Passport Applications, 1795-1925 site. I entered Termini, where my husband's side is from in Sicily and Memphis, where most of this family came to live. There was a Salvatore Mascari listed who was the grandfather of my husband's second cousin's wife. We live in the same city of this cousin and I have actively done his genealogy for him. I had very little on his wife's line and had set her family research aside for the last couple years. Now, prompted by Michael John Neill's Casefile Clue's Case Study, in less than 15 minutes this is what I learned form a simple passport lookup.
Salvatore Mascari was born September 15, 1858 in Termini, Sicily. He was 5 foot, 10 ½ inches with dark brown eyes. He had a large nose, black hair, long face with an olive complexion. The passport gave the name of the ship, although a little fuzzy to read, along with his naturalization date of March 15, 1905. His witness was R. F. Arata of Memphis (someone I need to do some research on to see if a relation) and it was signed with Salvatore's signature and his address. While this particular passport did not have a photo, I came across many that did. To my husband's side of the family, to learn this of her grandfather was a goldmine.
Learning this information, based on just reading one Casefile Clues, was definitely worth the price I paid! But, I still have many more Casefile Clues to study and I am looking forward to the new ones I will receive. The
subscription
is only $15 that can be done quarterly or annually.
In conclusion, here is Michael John Neill in his own words: "For over the past ten years, I have written over 600 weekly genealogy columns, first for Ancestry.com and then for Dick Eastman. My new columns are now distributed through "Casefile Clues." Additionally I have lectured at local, regional, and national genealogical society seminars and workshops and have presented numerous hands-on computer genealogy classes as well. I was formerly on the board of directors of the Federation of Genealogical Societies (FGS) and have served on FGS conference committees in a variety of functions. I have a master's degree in mathematics and have been on the faculty of Carl Sandburg College in Galesburg, Illinois, since the early 1980s. I have done additional graduate work in education.
My writing style is not overly formal, but focuses on sound methodology, practice, and readability. I write about problems and families I am working on, or interesting records I have discovered in my own research--with the intent of showing how the record could be used, what it means, and why it was created. Every family I write about is one I am researching and every record is one I have actually used."
Tina Sansone, Bellaonline's Genealogy Editor is a subscriber to Casefile Clues and recommends taking advantage of this great subscription. I look forward to hearing comments about your success story as a result of Michael John Neill's case studies. I was not compensated for this review; it was written based on my reading and applying the lessons I learned.
You Should Also Read:
Casefile Clues
RootDig.com
Genealogy Tip of the Day


Related Articles
Editor's Picks Articles
Top Ten Articles
Previous Features
Site Map





Content copyright © 2023 by Tina Sansone. All rights reserved.
This content was written by Tina Sansone. If you wish to use this content in any manner, you need written permission. Contact Tina Sansone for details.