Favorite Car Related Movies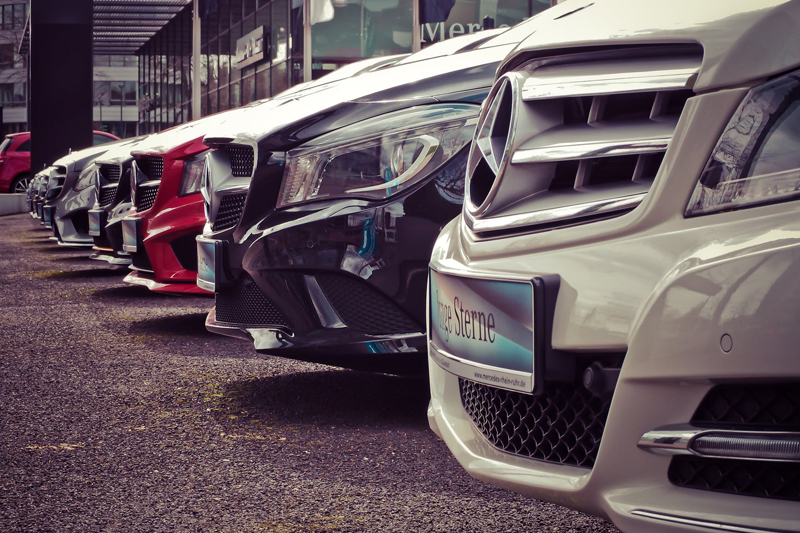 I admit, many of these movies I've chosen don't really "feature" automobiles. I left out some very popular auto related films like Rush Hour, Fast and Furious, Italian Job, etc. My choices in many respects are more about the enjoyment I get from the movie than the automobiles in them.

So without further ado, here are my top 10:

1. Doc Brown's De Lorean in Back to the Future
Type of car: 1981 De Lorean DMC-12
Special features: Flux capacitor, remote control, hover conversion.

Just a great movie with a pretty awesome car. I don't know how many DeLorean's are still on the road, but even today I think they'd be a head turner with the brushed aluminum, gull-winged exterior.

2. Mr. Frye's Ferrari - Ferris Bueller's Day Off
Type of car: 1961 Ferrari 250 GT California Spyder SWB (fake)

Sure this is more about the sophomoric and eclectic humor, but do you remember that car! At the end of the movie, Mr. Frye's son kicks the jack it's on as he and Ferris (Matthew Broderick) try to dial back the miles that they put on during the day by putting the car in reverse in the above ground garage. The car goes crashing through the plate glass window at one end of the garage and drops about 30 feet to the bottom of a wooded area..
Fortunately, the car used in the movie was not a real 1961 Ferrari 250 GT. The real one is worth a whopping $3.7 million!

3. Bandit's Trans Am - Smokey and the Bandit
Type of car: 1977 Pontiac Trans Am
Special features: T-tops, screaming eagle hood display

One of the last true muscle cars with a revitalized Pontiac 400 engine called "T/A 6.6" and removable T-tops made this car a beauty. Oh yeah, the movie was a lot of fun too.

4. The Tumbler - Batman Begins, The Dark Knight
Type of car: Wayne Industries assault vehicle
Special features: Rocket powered, armor plated

A great movie with arguably the best performance by a Joker. Love when the car crashes and Batman rides out of the heap on a cool motorcycle.

5. Lamborghini - The Cannonball Run
Type of car: 1980 Lamborghini Countach LP 400S
Special features: Scissor doors, spandex jumpsuits

Adrianne Barbeau was driving in the spandex jumpsuit. Enough said. A lot of fun and some other neat cars too.

6. James Bond's submersible Lotus - The Spy Who Loved Me
Type of car: 1975 Lotus Esprit
Special features: Oil slick, rocket launcher, submarine mode

Sure there have been cooler Bond cars, but the movie was outstanding. I remember my friends trying to talk me into seeing the movie as a teenager and saying, "no way I'm going to a love story movie." Boy was I wrong. Remember the character Jaws?

7. The Family Truckster - National Lampoon's Vacation
Type of car: originally a Ford LTD Country Squire
Special features: Faux wood panelling, metallic pea paint

The car was really unremarkable except that it was a pimped up station wagon before MTV gave us Pimp My Ride.
The movie was outstanding comedy with Chevy Chase as Clark Griswold and Beverly D'Angelo as his wife.
Remember the deceased aunt tied to the roof of the car in the rain? Tough to make a comedy situation with such a scene, but they made it quite laughable.

8. Milner's Deuce Coupe - American Graffiti
Type of car: Customized 1932 Ford Coupe
Special features: Legendary license plate number

A lot of cool cars from the 50's and 60's and the movie is great if you haven't seen it. An unknown Harrison Ford, Ron Howard, Cindy Williams and others make it a classic.

9. Flounder's brother's Lincoln - National Lampoon's Animal House
Type of car: 1964 Lincoln Continental
Special features: Custom bodywork and paint

You either love the movie or hate it for it's sophomoric humor. I think that's what makes it great. John Belushi's Bluto was classic. Tim Matheson, Karen Allen, and Donald Sutherland also starred in this low budget classic.
D-Day's work on the "DeathMobile" (some resemblance to the BatMobile) was also pretty cool.

10. Plymouth Valiant - Duel
Type of car: 1971 Plymouth Valiant Deluxe
Special features: Radiator problem, Most screen time for a car speedometer

Directed by a young Steven Spielberg and starring Dennis Weaver, this originally made-for-TV film is a thrill a minute. No outstanding special effects just raw human emotion and a Peterbilt truck with an unknown driver vs. a salesman and the Plymouth Valiant. Got to see it.

Need help buying or leasing your next vehicle? Check out our car buying services at ProAutoBuying.com. We'll help you get the best deal possible.


Related Articles
Editor's Picks Articles
Top Ten Articles
Previous Features
Site Map





Content copyright © 2023 by Stephen M. Hague. All rights reserved.
This content was written by Stephen M. Hague. If you wish to use this content in any manner, you need written permission. Contact Stephen M. Hague for details.