College for the Genealogist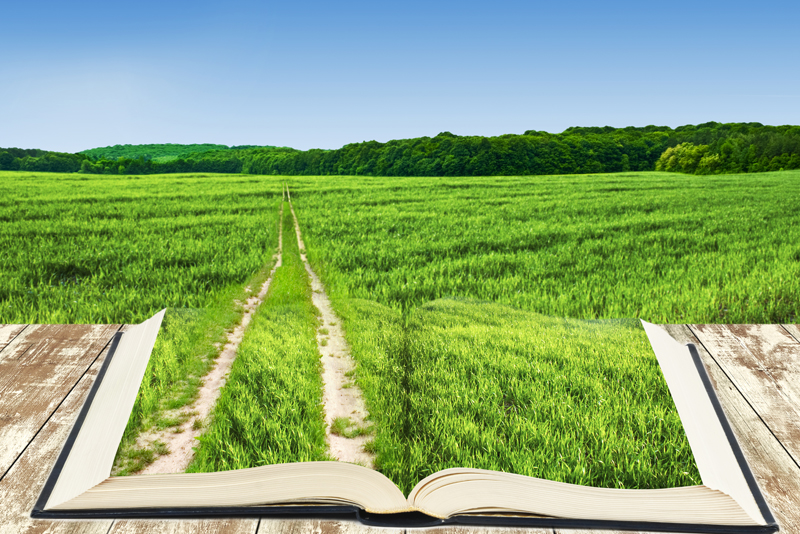 Many of us are writing our Genea-lists out for the upcoming year. Educational opportunities will be somewhere on that list for most of us – conferences, IGHR at Samford, books, videos, lectures, and subscriptions to databases and magazines. The new ProGen (Professional Genealogy) and Transitional Study Groups are something we may have taken advantage of. Some of us will take courses from National Genealogical Society's home study, BYU's independent learning or Boston University. These lists are wonderful and definitely on "my" list of educational opportunities to try and participate in; I want to suggest another genealogy educational idea to add to your list.
I returned to college the last couple years and mainly concentrated on office courses. Besides the degree I was there for, Medical Office, I decided to get my certification in Computer Software. These are the Microsoft Word, PowerPoint, Excel, Access and Outlook classes. My genealogy research really benefited from my taking these courses. I was able to use Word more efficiently in my writing endeavors, PowerPoint was a great resource when preparing my lectures and Excel is used to keep track of data I have on different projects I am involved in. While I admit I am not a professional at these applications, I have gained enough knowledge taking these classes that it has helped me tremendously.
Another class I took, for fun and experience, was a Web Development class. This was one class I was really scared to take, but from the encouragement from an instructor who knew I had a genealogy website, I signed up. I will admit it was not the easiest course, but with what I had previously learned in my computer classes, I made an "A" in it. Now when I write my articles I can do columns, bold, add links and emails among other skills I developed. Most Community Colleges have a basic Web Development class for you to consider.
I have enjoyed helping African Americans in their research here in the Memphis area. I have seen a great need to teach and assist in helping them discover their ancestors. I needed a history class, so for this semester I am currently enrolled in African American History. I cannot tell you how much I have learned in this class to assist me in doing African American research. Each time my instructor teaches about something that happened to them, I think what documents would have been started for this program or would they have had a pension for this war; we learned last week about the "great migration"—now I understand why my southern African American families started showing up in Chicago, St. Louis, Detroit and New York. Taking a class on an Ethnic group (African Americans, Italians, Irish, and German, etc.) can help give you insights and understandings to better assist you in your research.
Using the Internet is another great class to take. With so many databases online now, it is important to be able to navigate and use search engines. I have seen many older students taking this class so they can use the email feature. Many societies have seen a great need in this skill, and are offering classes alongside their genealogy classes.
While I will not delve into every subject that will benefit you from taking college courses, here are some other courses and how they may help you:


English: Writing up your research papers or articles; consider a Creative Writing class


Speech: Lectures and interviewing skills


Science/Geography/Map skills: Learning about the Earth and what times were like when/where your ancestors' lived; helping to plot cemetery locations


History: Wars, Epidemics, Laws of the time, County/State histories of US, Immigration


Business & Accounting: For those who are Professional Genealogists or taking clients, this will help you in the bookkeeping part and organization of your business; learning the tax laws for your area.


Foreign Language: Helping to read foreign documents and Vital Records; writing a letter requesting information properly•


Religion courses: Taking a course in the dominant religion of your ancestry will give you insight in what research documents may be available and where to get them.


So, while you are writing that Genea-list, consider enrolling in your local community college or taking some continuing education classes. Some are online so you never have to leave your home. Some are offered free at your local library or society. Are you an Educator with some of the skills mentioned? Maybe talk to your local genealogy society about letting you teach a class that may not be your typical "genealogy" class: History, Internet and Computer, teach a Language or Oral Communication. There are so many classes that can help in your family history other than the genealogical education opportunities we are already considering.


Related Articles
Editor's Picks Articles
Top Ten Articles
Previous Features
Site Map





Content copyright © 2023 by Tina Sansone. All rights reserved.
This content was written by Tina Sansone. If you wish to use this content in any manner, you need written permission. Contact Tina Sansone for details.