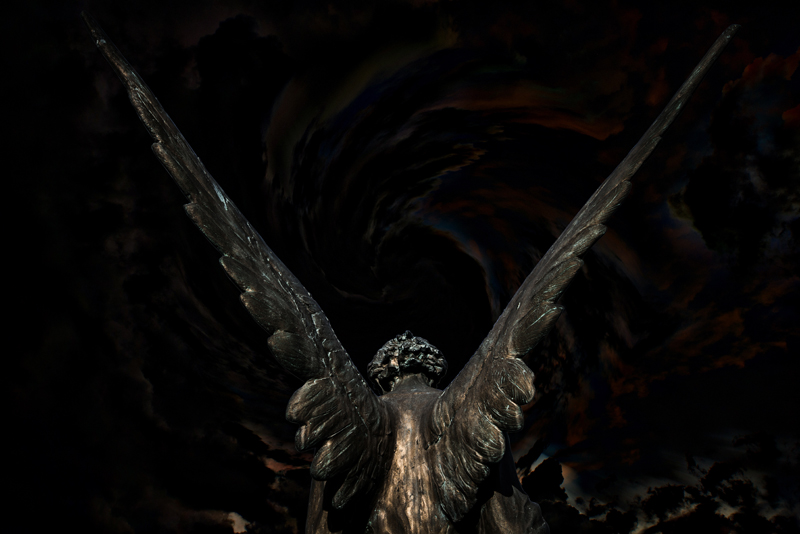 By Night is an extreme metal band from (where else?) Sweden, Falkenberg to be exact. They have all the right elements for the genre: brutal vocals, aggressive guitars, and energy to burn. However, they also have a fair shot of melody.

The band is made up of Adrian Westin (vocals), André Gonzales (guitar), Henrik Persson (bass), Simon Wien (guitars), and Per Qvarnstrom (drums).

Although they were formed in 1999, this is their debut release, not counting a split CD with label mates Cipher System.

Pissed off is how you'd describe the vocal style of Westin. "Between The Lines" kicks off with a full throat-tearing exercise. Can you say staccato? These guitarists are like computer-programmed robots as they toss out lightning fast riffs and precise chopping, propelled by a hyperactive double-bass.

An interesting stutter-step opens "Part of Perfection" with Meshuggah riffing. Beyond that, this is the only average cut. "One and the Same" is the best of the bunch with off-setting time changes and the most melody of all the cuts.

As impressive at spewing pure venom Westin is, he's never overshadowed by the ultra-fast shredding of the guitarists. The only complaint here is how deep the bass is buried in the mix. Too top heavy for my liking.

The surprise of the record is the second last cut, "At the End of the Day" which is an instrumental. It's lighter riffing with a radio broadcast mixed over it. Drummer Per Qvarnstrom shines in the set closer, "Dead or Confused", with a massive double-bass workout.

This is not a standout CD by any means but considering the young age of the band (early 20's), the raw talent is there is put out something impressive in the future. That's not to say this is a bad release. For fans of melodic death metal, there is enough here to make your neck snap.

1. Between The Lines - 4:30
2. Part of Perfection - 3:07
3. One and the Same - 3:45
4. Raise Your Voice - 3:59
5. Completed - 5:35
6. Behind in Silence - 4:28
7. Unseen Oppression - 3:23
8. At the End of the Day - 3:26
9. Dead or Confused - 3:29
Simon Wien quit following the release of Burn the Flags. Henrik Persson and bassist Markus Wesslén (Trendkill) joined.

Also check out the following By Night releases.
• Cipher System / By Night (2004)
• A New Shape of Desperation (2006
You Should Also Read:
Official website
By Night Myspace


Related Articles
Editor's Picks Articles
Top Ten Articles
Previous Features
Site Map





Content copyright © 2019 by Morley Seaver. All rights reserved.
This content was written by Morley Seaver. If you wish to use this content in any manner, you need written permission. Contact Morley Seaver for details.