Orchid Resolutions for 2010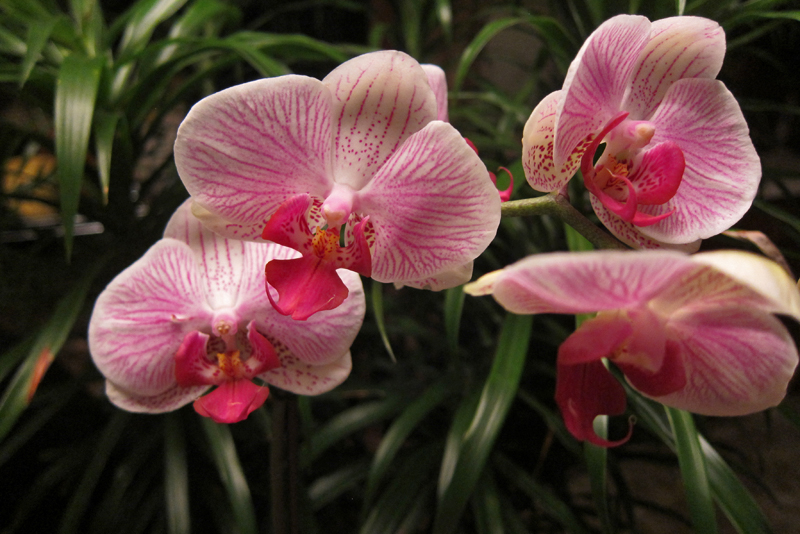 It's almost a new year and a new decade! Each year I make resolutions specifically for my orchids and I hope it will inspire you to do the same thing, either for your orchid growing or other hobby.

Take time to enjoy my hobby
A hobby is something you do because you enjoy it and are interested in it. I will take the time to enjoy my plants rather than always working to take care of them. When a plant flowers, I'll stop and watch the flower unfurl, smell the fragrance, and remind myself why I bought it in the first place.

Eliminate the spider mites
I have controlled the scale in my greenhouse almost completely, but a plant infected with spider mites allowed them to spread all over and really decimate all the thin leafed orchids. My Dendrobiums are the big losers with even the flowers falling prey to these insects. I will eliminate these pests through better pest control and more consistent spraying. I will also be more careful in keeping new plants in quarantine until I'm certain that they are not infected with a new pest.

Move plants to semi-hydroponic growing
I planted several plants in S/H last spring and have been very pleased with the results. I will continue to move my collection to S/H and experiment on growing better in this new medium. I need to order some larger size pots for those orchids which are too large for the 4" pots I have already purchased. I believe that for my conditions this growing regimen is going to be better than the organic bark medium I have been using.

Photography
I'm going to photograph my plants and flowers in order to load them into the journal feature of OrchidWiz where you can keep track of your plants. Named orchids are very often different than those that appear in the literature so this way I will have records of exactly what my plants look like. I will also use the photographs to illustrate my BellaOnline articles. Up to this time I have not had a camera to do so.

Participate in more orchid functions
This year, I am going to try to attend more of the orchid functions offered by my local society, the Houston Orchid Society. I always go to the monthly meetings, but have not been good about attending individual group functions. Those I did attend I enjoyed a great deal. I will attempt to go on the wild orchid tours this spring and attend at least six of the Intermediate Group functions.

You Should Also Read:
Native Orchid Conservation
Semi-Hydroponic Orchid Growing
Get involved in your OS


Related Articles
Editor's Picks Articles
Top Ten Articles
Previous Features
Site Map





Content copyright © 2022 by Susan Taylor. All rights reserved.
This content was written by Susan Taylor. If you wish to use this content in any manner, you need written permission. Contact Anu Dharmani for details.