Houseplants for Small Spaces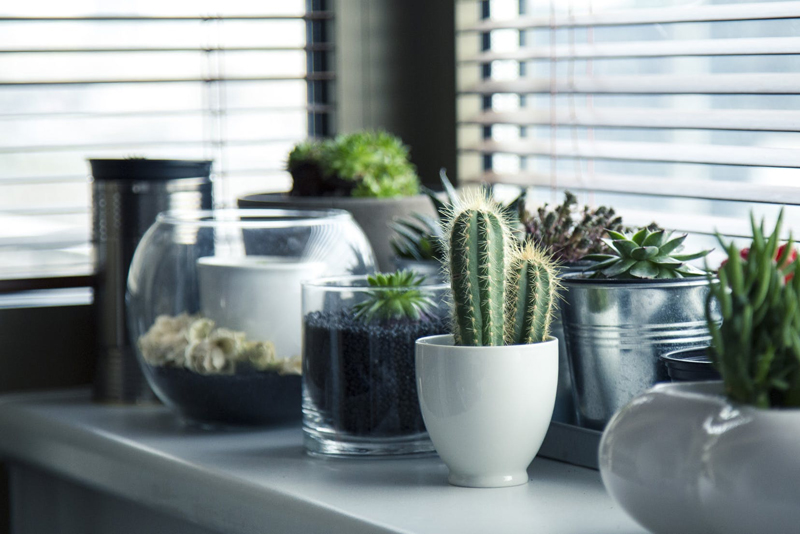 Every home and every office feels a little nicer with some greenery in it. In my opinion, the more the better! If you're like me, you may run out of room for new additions simply because every square inch of sunlight has already been claimed. Another possibility is that you see nowhere to put a plant in a dorm, office, nursing home, or otherwise small place you spend a lot of your time. Luckily, there are a lot of ways to incorporate plant life into just about any room; all it takes is a little thought and maybe some creativity.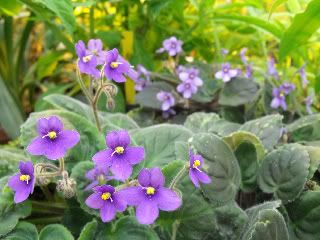 Some plants, by nature, are great for small spaces. Cacti and succulents are slow-growing and small plants will be small for quite a while. African Violets and their relatives in the Gesneriad plant family often make spectacular pint-sized specimen plants. Lesser known examples of those would be Sinningia, Kohleria and Episcia; all of these are gorgeous and can be obtained fairly easily. There are many species of orchids that are considered miniature, including some Masdevallias, Draculas, Dendrobiums, Phalaenopsis and more. Most types of plants can be found in miniature or dwarf versions that you can seek out.
Bonsai is another way to maximize a small space. Bonsai is the shaping of a potted plant into a pleasing form using pruners to nip off unwanted growth and sometimes wire, as well, to guide the branches into a shape you like. You don't need to be formally trained in the art to enjoy bonsai in your own home, though reading a few books on the subject isn't a bad idea. Some plant species often used in bonsai include maples, bougainvilleas, boxwoods, cotoneasters, and pomegranates, though you shouldn't feel limited by what is traditional.
Rethink where you might keep a plant. Most people picture keeping one on a table or desk, but why not on the wall? A shelf is one way to take advantage of empty wall space. Another idea would be growing a plant that is mounted on cork. Many orchids, bromeliads and even some ferns do extremely well on mounts.
There is always room for a plant. Whether it is the first time you're trying to incorporate one into a particular room or the hundredth plant you're trying to squeeze in is completely a matter of how deep you are into the hobby! Whatever the case, enjoy being creative with it and the result will inevitably be pleasing.
This site needs an editor - click to learn more!


Related Articles
Editor's Picks Articles
Top Ten Articles
Previous Features
Site Map





Content copyright © 2022 by Lisa Beth Voldeck. All rights reserved.
This content was written by Lisa Beth Voldeck. If you wish to use this content in any manner, you need written permission. Contact BellaOnline Administration for details.