CD Review - Green Carnation - The Quiet Offspring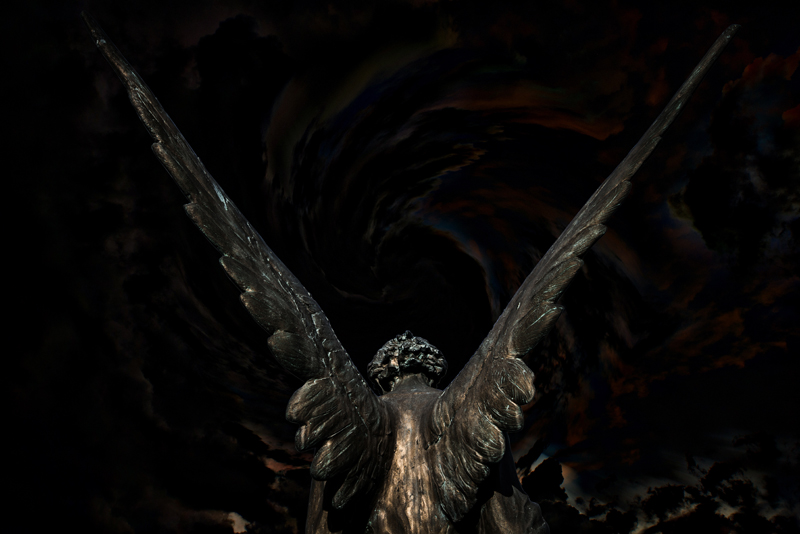 As to be expected when reviewing CDs, you more often than not come across stuff that's --- how shall we say --- a little lacking. That's why it's more than a tad surprising to come across something of this quality. In fact, it's downright shocking. This is an excellent CD!

I must confess to never having heard Green Carnation before, despite this being their fourth release. Apparently, the Norwegians have been around since 1990 before splintering off into other bands which read like a who's who of black/death metal: Emperor, Satyricon, Carpathian Forest, In the Woods and Trail of Tears.

The music is of the prog-metal variety, however it doesn't dwell too far into the twiddly bits end of things where endless synth solos trap listeners in a vortex of no return. It's also a crunchier affair than the average Dream Theatre output.

Spearheading the project is Tchort (aka Terje Vik Schei) who besides playing guitar also writes a chunk of both lyrics and music. However, most of the band also writes making it varied but solid. The lineup also includes: Kjetil Nordhus (vocals), Michael Krumins (guitars), Stein Roger Sordal (bass and guitars), Kenneth Silden (keyboards), and Anders Kobro (drums).

And the songs. Ah yes the songs. Toss your other CDs in the drawer, kids, cuz you're not playing anything else for quite a while. The first song is the title cut and the chainsaw guitars surprised me off the top. Just when they crank into full headbanging mode, the impassioned vocals of Kjetil Nordhus swoop in for an interesting juxtaposition. Strangely, the combination works with neither succeeding at the expense of the other.

"Between The Gentle Small and the Standing Tall" charges out of the gate and is the only cut to stand apart from the rest in terms of its straight ahead approach. That is until three quarters through where the dreamy vocal passage slows the pace for an instant.

"Just When You Think It's Safe" is a runaway train with no brakes, great chorus on this one. "A Place For Me" starts humbly with a filtered piano, strings and a troubadour-style vocal. It then morphs into a bone-crushing riff before returning to the laid-back vocal. They go with that for a verse or two and then hang on pilgrims, we're not done yet. The song turns a corner and hits a passage that is so good my teeth hurt before bowing out gracefully (the song, not my teeth).

"The Everlasting Moment" is next and it's one of the highlights. This one sounds like Saga on steroids. The riff reminds me of an army of giant cockroaches on the march. Course, that's just me. The chorus here is simply sublime.

The next song, "Purple Door, Pitch Black" is a sonic masterpiece. If Yes began in this decade, this is what they would sound like. The verses are excellent and the chorus….I haven't heard anything like this in quite a while. For a person who makes a living at words, I'm almost stumped. How else can you say excellent?

"Child's Play – Part 1" lets the ears simmer a bit with a subdued vocal and enchanting melody. "Dead But Dreaming" swaggers through the speakers with a snarly vocal and an ornery guitar. Hypnotizing chorus on this one.

"Pile of Doubt" throws down a furious pace at the onset, shifting gears for some verses and another nice chorus before clocking down in the fast lane again. Back and forth this goes until it hits a couple of tasty riffs.

"When I Was You" is a tranquil dreamscape that builds into a tour-de-force. "Child's Play – Part 2" pulls the reins in for a gentle conclusion.

Majestic. Powerful. Regal. Exceptional. You pick the adjective. Excellent songs, fantastic vocals, and crisp production. Yes…it's that good.


Related Articles
Editor's Picks Articles
Top Ten Articles
Previous Features
Site Map





Content copyright © 2019 by Morley Seaver. All rights reserved.
This content was written by Morley Seaver. If you wish to use this content in any manner, you need written permission. Contact Morley Seaver for details.