Sandwich Name Game and Sandwich Ideas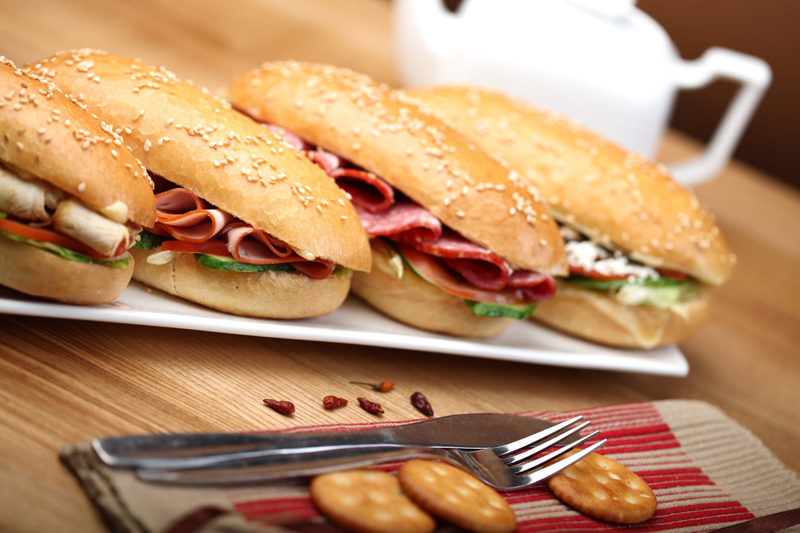 Have you played the Sandwich Name Game on the BellaOnline Sandwich Forum? Many people don't play, but they stop by to see what is going on. There have been over 200,000 views of this thread on the forum. Why is it so popular? I think that viewers enjoy seeing just how creative sandwiches can be!

Creating recipes for sandwiches is one of my favorite things to do. However, the posts from the Sandwich Name Game are not recipes; they are ideas for sandwiches. I plan to use the posts, some of which will be edited, for a series of articles about wonderful sandwich ideas.

These Sandwich Ideas articles would not be recipes for sandwiches. Rather, they would be ideas for exciting and interesting sandwiches. Some ideas would have an extensive list of ingredients. Others would have a few ingredients and leave it to your imagination to fill in the blanks.

Some sandwiches fit into the simple retro style. Others showcase vegetables. There are rare ingredients and common ingredients. If you are looking for the beef, this is a good place to find it in a delightful sandwich idea. Vegetarians have their sandwiches, too. In fact, there are hundreds of sandwich ideas in these forum posts.

While some people undoubtedly scroll through looking for ideas, for most of us it would be too time consuming to go through hundreds of forum posts. What would it be like to compile the sandwich ideas? They could be compiled in dozens of different ways. Some of these could be organized by ingredient. Others could be organized by style or type of sandwich. Here are a few ideas about how I plan to compile them.

Sandwiches by meat type:
Beef – Pork – Lamb - Turkey – Chicken – Seafood – Fish – Exotic/Wild Meats – Meat Salad - Sausage

Sandwiches by non-meat protein type:
Eggs – Cheese – Tofu – Tempah – Nut Butters – Commercial Meat Substitutes – Beans - Hummus

Sandwiches by bread type:
Sourdough – Rye – Pumpernickel – High Fiber – White – Ciabatta – Foccacia – Italian Roll – French Roll –Kaiser Roll – Croissant – Hamburger Bun – Hot Dog Bun – Pita – Bolillo - Cornbread

Sandwiches without bread by type:
Flour Tortillas – Corn Tortillas – Low Carb Tortillas - Rice Wrappers – Magic Pop – Veggie Wrappers

Sandwiches by vegetable type:
Lettuce – Tomato – Onion – Pickle – Green Pepper – Red Pepper – Sweet Peppers – Jalapeno Peppers – Coleslaw – Cabbage – Sauerkraut – Mushrooms – Olives –Eggplant – Summer Squash – Zucchini – Winter Squash - Spinach - Herbs

Sweet Sandwiches:
Nutella – Cream Cheese – Jelly

Sandwiches by Style
Mexican – Italian – Vegetarian – Vegan – Holiday – Open-Face – Roll-Ups/Pinwheels – Breakfast – Low Carb - Fruit

Do you have other ways to categorize these tasty sandwich ideas? Please share your creative ideas in the BellaOnline Sandwich Forum. From time to time, I'll be working my way through the Sandwich Name Game and assembling the ideas that people leave into articles. They might be posted on days other than my usual day to publish articles. Look for them in the new Sandwich Ideas category.

You Should Also Read:
Panini Without a Press
Homemade Roast Beef Sandwich Recipes
Brocolli Squash and Green Bean Salad Recipe


Related Articles
Editor's Picks Articles
Top Ten Articles
Previous Features
Site Map





Content copyright © 2022 by Connie Mistler Davidson. All rights reserved.
This content was written by Connie Mistler Davidson. If you wish to use this content in any manner, you need written permission. Contact Connie Mistler Davidson for details.