Exotic Pets and Wild Animals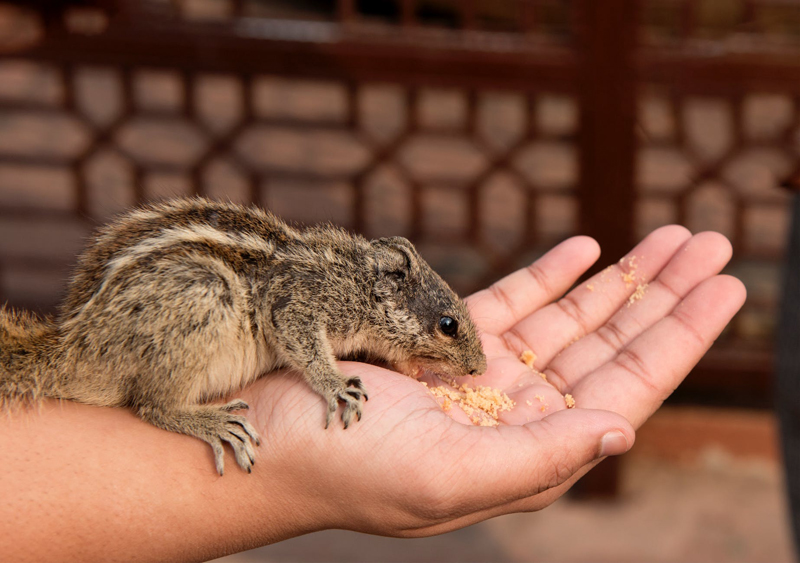 The first full day at my new home in Northern Minnesota a Bald Eagle flew over my house and landed in a pine tree right next to the house. I figured it to be an incredible omen.
In this article I will begin to share a selection of experiences in my lifetime with exotic pets and wild animals. I had worked with exotic pets for a good many years. In Northern Minnesota I was introduced to wildlife rehabilitation. Wildlife rehabilitation was to become the most fulfilling part of my life next to being a mother.
Can't see the dark picture on my profile- ok then – here it is lol. Raccoon Necklaces



I would also like to differentiate between exotic pets and wildlife. We don't ever take a wild animal out of its natural habitat and make a pet out of it. We always buy captive bred animals for pets. We also, never let an animal we have as a pet "have his freedom" by letting an animal loose. They are not capable of fending for themselves. They also can harm or destroy the native species that belongs in the area.

First, I will share the background on how I found myself in Northern Minnesota. I love the country, I love adventure, and I love animals. I had two young children who were hyperactive, attention deficit, and learning disabled. I lived in California and because of their disorders I worried what peer pressure would do to my children since they were very vulnerable. They wanted to fit in with the rest of the children. Drugs and gangs were beginning to move into our small town.

This is about the time I was in an accident and became disabled. I was unaware my husband (now my ex-husband) was using drugs. I got a call from the company he worked for asking me to come and pick him up. He had begun using when he worked for a company that disposed of these drugs. During this time it was the only company that was legally able to destroy unlawful drugs. They also cleaned up and contained environmental hazards. Evidently, many of the workers had easy access to these drugs.

I was hoping to keep the children from bad examples when I found out I had one in the house. This is when I bought a house sight unseen overlooking a lake way back in the woods in Minnesota. I hoped it was a rebirth for my family; however, it didn't quite turn out that way.

The children and I had some remarkable experiences. We would sit by the boathouse on the lowest step and watch otters, loons, muskrats, beaver, and a variety of other wildlife swim by. We would walk for miles in the woods often running into bear, raccoons, cougar, pumas, porcupines, martins, fishers, weasels, and many other of the 10,000 plus mammals in Minnesota.

Nothing was more beautiful than watching a mama bear with her young cubs. We had a mutual respect. If the bear was passing our path, we would yield and let her and the cubs pass. If we had not noticed them, they would yield to us, and then they would cross the path after we went by. We would hear something behind us, turn around and there would be a bear family crossing not ten feet behind us.

On many of our walks, we would come across porcupines. They are such beautiful animals. At least I thought this until my Golden Retriever and Australian Sheppard introduced themselves to these prickly little animals. Now that I look back at it, it was somewhat funny, and I think the porcupine is still a beautiful animal.

I had taken my husband to an oral surgeon. He was still unconscious when I brought him home, luckily I had some contractors working on the place, and they helped me bring him inside the house. Right at that very moment the dogs came running up with quills in their lips, tongue, nose, and several other places. I had removed them before but many of the quills were deeply imbedded in their mouths. I had to take the dogs to our veterinarian.

When I brought the dogs' home they were still asleep from the anesthesia. The contractors had stayed with my ex-husband while I went to the veterinarian.

This time, I came home with two dogs that were knocked out cold because of anesthesia, both lying in the back seat with tongues hanging out. We brought them into the house. I sat on the floor with the dogs making sure they didn't choke or other difficulties associated with anesthesia.

The porcupine that was hanging out at our place had to be moved. The first chance I had, I moved the porcupine further into the woods. I followed behind with a board to gently guild the animal's direction. He allowed himself to be guided clicking his teeth the entire time. Translation; click click – I am not happy with you. We slowly walked from tree to tree. He would stop and check out a tree come back down and we would head for the next one. Soon he was looking back at me as if he was beckoning me on to the next tree. He was a cutie.

Part two Enchanted with Exotic Pets and Wild Animals Continued


My Exotic Pet Shop


Through Animals' Eyes: True Stories from a Wildlife Sanctuary
This site needs an editor - click to learn more!

You Should Also Read:
Complete Exotic Pet Index
Children's Pet House
Exotic Pet Shopping (the safest for your pets)




Related Articles
Editor's Picks Articles
Top Ten Articles
Previous Features
Site Map





Content copyright © 2021 by Diana Geiger. All rights reserved.
This content was written by Diana Geiger. If you wish to use this content in any manner, you need written permission. Contact BellaOnline Administration for details.