Byproducts - Dakota Provisions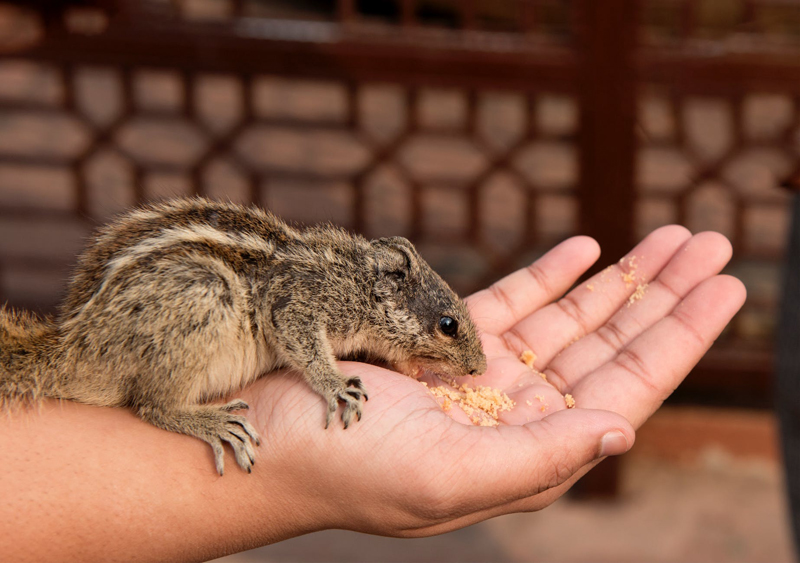 Imagine my splendid mood getting smashed to smithereens after opening the newspaper – my own local newspaper no less, The Daily Plainsman. Our relatively new turkey processing plant, Dakota Provisions owned by a conglomerate of Hutterite colonies, has proposed a state-of-the art byproducts facility. The blood, feathers, entrails, and internal organs would be processed into a powder form and sold to pet food companies.
In all fairness to Dakota Provisions they do care about the community, they have done an outstanding job of keeping odors from the turkey processing plant to a minimum, they have by and large kept their promises. They have also provided many jobs in the Huron area. Currently they employ just over 600 positions and are looking to add around 400 more in the near future.
My grievance isn't just with Dakota Provisions or the Hutterite colonies that own Dakota Provisions; it is also with the pet food companies that would use certain byproducts in their pet foods.
What is a byproduct? It is define by the (Association of American Feed Control Officials, Inc. – AAFCO) as "secondary products produced in addition to the primary products." Poultry byproducts can include the viscera, feet, heads, but not feathers.
Poultry and meats byproducts includes a wide range of material some nutritious some not. Meat by-products may contain lungs, spleen, livers, kidneys, blood, bone, stomachs, and intestines. Meat byproducts may not contain hair, horns, or hooves. Similarly, poultry by-products may contain heads, feet and viscera, but not feathers (Association of American Feed Control Officials, Inc. – AAFCO). There may be a trace amount of feathers that would occur unavoidably during processing.
It is illegal to use an ingredient not in the approved definitions of the AAFCO. Am I against the use of byproducts in pet food? No the organ meats are chock-full of protein, vitamins, and minerals needed by carnivores. Can you imagine what pet food would cost if the entire carcass of a turkey were to be used?
While many of us find the thought of eating byproducts unappetizing many people purchase and eat tripe (stomach), chitterlings (intestines), and scrambled brains. The offal from the Dakota Provisions plant comes from human grade food.
The plant opened in early 2006, in fact, opened just about the same time we moved to Huron South Dakota. Many pet food companies purchase byproducts for pet foods from byproduct plants with far less pristine conditions than Dakota Provisions.
My point and my question; is the reference to feathers in the byproducts a mistake or is a law being broken?
Please check out my exotic pets shop – the safest products for your pets. My Exotic Pet Shop
Bach - Rescue Remedy Natural Stress Relief for Pets is an ooutstanding product for anxious pets or pets facing anxious moments such as travel and moves.
Bach - Rescue Remedy Natural Stress Relief for Pets - 10mL
It goes without saying how nutritious sprouts are for humans and our pets. Making the sprouts at home saves a great deal of money and you know they are safe. They are very simple to make. The Sprouting Book: How to Grow and Use Sprouts to Maximize Your Health and Vitality (Avery Health Guides)


Scroll down a litter further and sign up for the exotic pet's newsletter. Your email is 100% safe, I never even see it. You will receive a newsletter twice a week. Once in a great while an emergency newsletter may go out, but this would be only for a big illness outbreak or other emergency. Subscribe so you will know when new content comes out!

If you have a comment about this article, if you have a question, or just want to say hello, stop by the Exotic Pet Forum! Comment Here

Feel FREE to Contact me anytime. You can reach me via my bio page. Click on my name.

Contact Diana

This site needs an editor - click to learn more!

You Should Also Read:
Complete Exotic Pet Index
Children's Pet House
Exotic Pet Shopping (the safest for your pets)




Related Articles
Editor's Picks Articles
Top Ten Articles
Previous Features
Site Map





Content copyright © 2023 by Diana Geiger. All rights reserved.
This content was written by Diana Geiger. If you wish to use this content in any manner, you need written permission. Contact BellaOnline Administration for details.