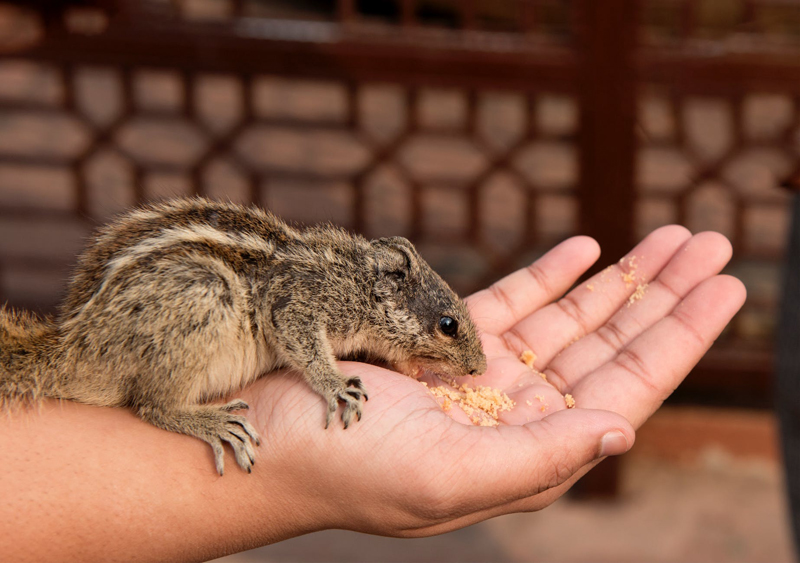 Breaking News - Some exotic pets are becoming more popular because of the ban of many other animals that are considered a danger to the environment. Each and every one of these pets are wonderful pets if they fit in with your lifestyle, your family, and your home situation. Things such as space. For the most part each of these animals for are quiet. Each exotic pet is unique, learn all you can before committing to the care of an animal. No animal is disposable.
Each link leads to one of my articles about how to care for the animal- another words a care sheet for each animal. Enjoy. We will cover many more animals soon! Every exotic pet, every animal deserves your gentle and loving care.
Pet Rabbits
Rabbits can make a delightful companion. Rabbits purr when they are content. Rabbits prefer to sit next to you rather than be held. Of course, there will be exceptions to this generalization. Rabbits can be litter box trained. Rabbits are inquisitive, enjoy interaction with you, and enjoy playing with toys. Plan to spend plenty of time playing with your rabbit, at their level, on the floor.
I raised blue satins long ago. I enjoyed showing them in different rabbit shows. They were affectionate but in a different sort of way than cats and many other animals. They are smarter than many people give them credit. I found them to be truly amazing little animals. Nothing much beats the feeling of a wiggly nose in the neckshoulder. This is a body part you develop only when you have had a baby or when you have a pet rabbit.
Rabbits - Pet Rabbits
Pets Skunks
Pet skunks have been raised domestically for over 100 years. Their personalities are the most interesting of any exotic pet I have ever had. The domestic skunk is very intelligent and witty. How can a skunk be witty you ask? One example, playing games on the floor with them like tag, sometimes they can out wit you! They run through the house, veer off and disappear, and find a way to come in from behind! Tag, you are it! The laughter beams from their eyes. The domestic skunk can be very stubborn; it is hard to determine who really is boss at times. If you tell them to do something, with the look of glee they stomp their cute little front feet, who can get angry?
Skunk - Pet Skunks
Sugar Glider- Pet Sugar Glider
I think the name sugar from the sugar glider's name is because they are such sweet and affectionate animals. However, in reality the name was from the sugar's gliders diet. They like sweet saps, gums, and pollen from trees and plants. They also need protein and obtain the protein from small insects, vertebrates and arthropods.
Sugar gliders are a social animal living in the wild in colonies of usually six to up to 40 animals. Since they are a social animal, they should not be raised as a single pet. They must be raise in a colony. A single sugar glider is not an option!
Sugar Glider - Sugar Gliders as Pets
Hedgehog - Pet Hedgehog
What is that irresistibly cute little brush that looks like an upside down bowl, with the sweetest, tiny face sticking out at one end, that's covered with quills? It must be a hedgehog. These quills are not the type of quills like, those of a porcupine; with barbs on the end. The quills feel more like a bristly brush. Pet hedgehogs have soft fur on their faces and bellies and they sport a very busy nose sniffing and snorting around. The hedgehog really does have a tail, but it is hard to see given that it is just a little nub hiding under the quills.
The little armored critters are between 4 and 9 inches in length. If you are an early bird jumping out of bed at 6 AM and back to bed early at night, (the old early to bed, early to rise variety of person) a hedgehog is not for you. At best, you would have time to wave a friendly hello, since they are nocturnal. Though a bit nervous and not the standard cuddly lap animal they do have advantages. You do not have to walk them in a rainstorm.
Hedgehog - Pet Hedgehog
Pet Ferret - Pet Ferrets
Learn about ferrets, a funny, delightful, friendly little animal related to the weasel. Though their appearances are similar, their mannerisms are not. The weasel reminds me of a dysfunctional weed eater or a rabid sewing machine with their sharp, little teeth. Ferrets are normally lovable and friendly. The pet ferret is a remarkable little animal and an exceptional pet for the right person.
Ferrets have been an important part of our household for many years. They often brought joy to my life when there seemed to be only dark clouds. They are more entertaining to watch than any television show, especially right after they have had a bath. A wet ferret is a disabled ferret! A damp ferret loses all sense of good judgment. They stagger like their drunk, cannot walk, roll, and rub against anything and everything trying to get that nasty old water off them. Ferrets are extremely intelligent. Many people will tell you they are more intelligent than a dog or cat. I think they are just as intelligent, just differently. Adjectives that describe the personality of a ferret are conniving, devious, tricky, sly and wily. That pretty well covers the description.
Pet Ferrets
Pet Wallaby - Pet Wallabies
A number of my friends have wallabies as pets. I believe my first introduction was a friend who had gone to an animal park that had a wallaby. She was told the wallaby was going to be put down because it was blind. My friend has a wildlife rehabilitation license. Consequently, she asked the director if she could take the wallaby to her own facility.
The wallaby was able to live out his natural life in a loving and caring environment. He had little trouble getting around the acre-plus area he had to roam. I was amazed at how well he adapted to his environment. I was also amazed at his sweet personality.
My second introduction to the wallaby hit me right in the heartstrings. A woman answered the door wearing an apron with pockets. In each of these pockets were Joeys; a baby wallaby.
Pry Wallaby - Pet Wallabies
Subscribe free
to the exotic pets newsletter. It is quick and easy Just glance to the right or scroll a bit to the bottom and subscribe. I will only bug you once a week :) Be the first to be in the know! Your information is always private!
I am also the Bird editor if you enjoy pet birds subscribe to the Birds newsletter.
Birds BellaOnline
Join Exotic Pets Bellaonline and Birds Bellaonline on Facebook and Twitter - be sure to click the "like" (just look under this article a bit above the newsletter subscribe.
Exotic Pets Facebook
Exotic Pets @ Twitter
Twitter for Birds and Exotic Pets.
Diana Geiger Exotic Pets Editor
on
Ferrets: A Complete Guide available in paperback, PDF, and Kindle. By Diana Geiger (me:) Five star reviews! Also available at Barnes and Noble online.
Ferrets: A Complete Guide - Paperback
Ferrets: A Complete Guide - Kindle
PDF Version Ferrets: A Complete Guide (Access to free PDF Reader)
Ferrets: A Complete Guide
This site needs an editor - click to learn more!

You Should Also Read:
Exotic Pet Site Map
Ferrets - A Complete Guide Paperback and Kindle
Exotic Pet Shopping (the safest for your pets)




Related Articles
Editor's Picks Articles
Top Ten Articles
Previous Features
Site Map





Content copyright © 2023 by Diana Geiger. All rights reserved.
This content was written by Diana Geiger. If you wish to use this content in any manner, you need written permission. Contact BellaOnline Administration for details.