CD Review - W.A.S.P. - Babylon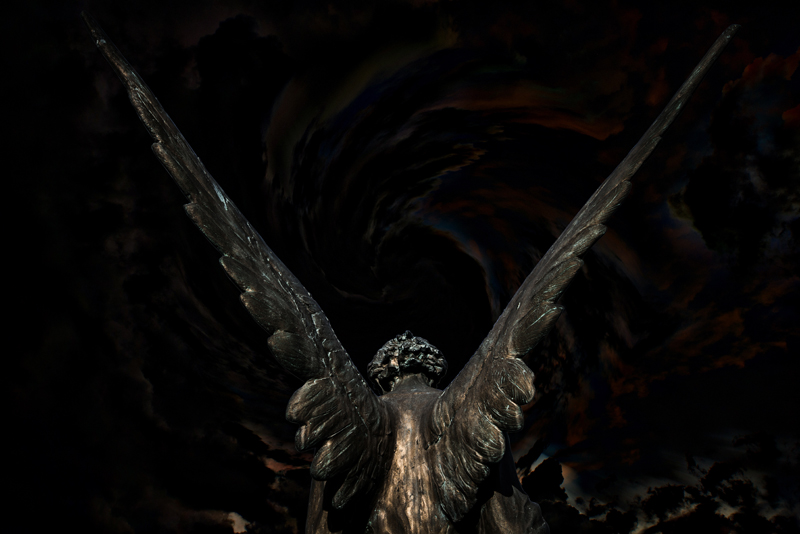 I must admit to failing to really keep track of
W.A.S.P.
over the last few years. With all the music out there today competing for my attention, I've kind of ignored the veteran band and that's a shame. Their newest release
Babylon
is a
great
record that contains all the hallmarks we've come to expect from a W.A.S.P. CD, namely songs that stick in your head like a pick-axe and founder Blackie Lawless' raw but engaging vocals.
Babylon
is the 14th studio album from the band and features seven originals and two covers. As with the last record
Dominator
, the band also includes Doug Blair on lead guitar, Mike Duda on bass and vocals, as well as drummer Mike Dupke.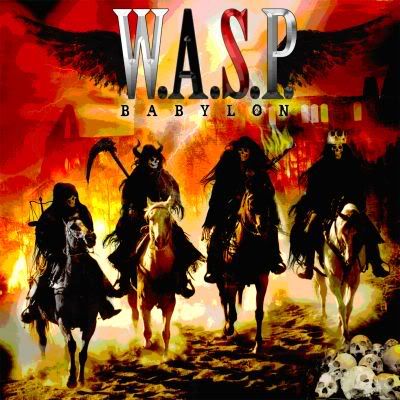 The record kicks off on a really strong note with the excellent "Crazy" and it's great to hear Blackie's gritty vocals wail. The song is an ass-kicking up-tempo burner that must be just manic live. "Live to Die Another Day" cranks in and it's obvious there are more hooks on this record than in a Freddie Krueger movie --- a really strong cut (ha).
"Babylon's Burning" is another hot track that sounds like it was pumped up with steroids before its release. Great chorus on this one. I saw the track listing before I put on the CD and noticed a track called "Burn". I thought "Is that…? Nah." In my wildest dreams I would never have envisioned W.A.S.P. covering Deep Purple but that's what happens here. Blackie really rips it here and handles both David Coverdale and Glenn Hughes' parts with ease. The only thing that's missing is obviously Jon Lord's organ solo but Doug Blair makes you forget it in a hurry with a tasty guitar solo that eclipses Blackmore's. Wicked cover!
The moody "Into the Fire" launches and we still haven't hit a sub-par track on this CD yet. Blackie's voice can evoke a lot of emotion and he uses it to great affect here. Blair also rips off another sizzling solo in this one,
"Thunder Red" is the first (and as it turns out only) song that does not reach the dizzying heights of the other tunes (to these ears). Fortunately "Seas of Fire" comes along to pick up back up. "Godless Run" is a slow-building epic piece that is really powerful and the only negative thing I can say is that it should be the closing track to the record as it winds things down in a perfect manner without losing energy.
While the actual closing track, a cover of Chuck Berry's "Promised Land" is turbo-charged, it doesn't fit in with the rest of the record. I would not have included it on this record but if I had to, I would have let "Godless Run" be the last thing we had stuck in our ears at record's end.
With respect to the record as a whole lyrically-speaking, it seems he has become increasingly worried about the world around him. Lawless states, "As the recordings progressed, I found myself once again asking the question – 'Who am I?', but more specifically 'Who am I now, and where am I in my life? You all know that I've said repeatedly that any art; be it movies, paintings or music should reflect is maker's vision of themselves, and the world around them at that precise moment of their lives. If they are indeed truthful with that art, it then gives the viewer or listener a pretty good snapshot inside the head and heart of the one creating it."
Babylon's Burning
is a really consistent record that shows Blackie Lawless has certainly not lost his chops, either in his knack for heavily melodic, hard-hitting pieces nor for his howl from hell vocal delivery.
* Editor's note: In the interest of full disclosure, I received this CD free of charge from the PR company involved.
You Should Also Read:
W.A.S.P. Official website


Related Articles
Editor's Picks Articles
Top Ten Articles
Previous Features
Site Map





Content copyright © 2021 by Morley Seaver. All rights reserved.
This content was written by Morley Seaver. If you wish to use this content in any manner, you need written permission. Contact Morley Seaver for details.