CD Review - Steve Morse Band and Gary Moore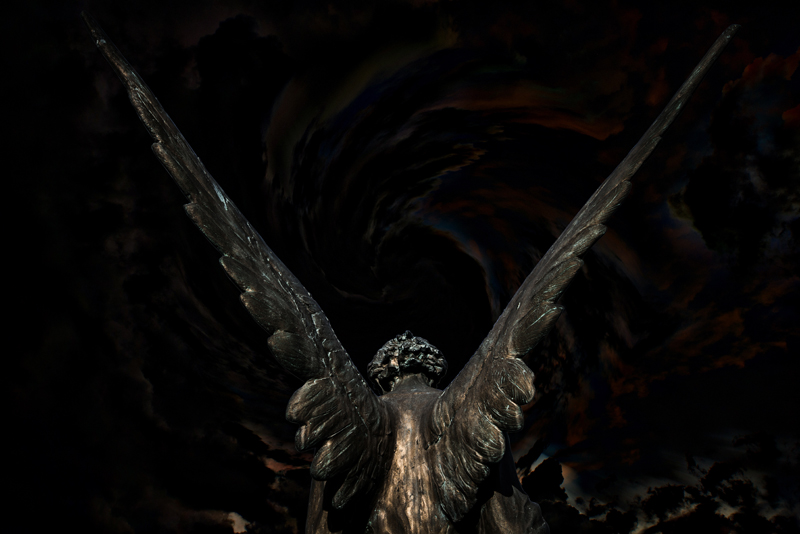 STEVE MORSE

Out Standing in their Field
Steve Morse is an individual who can truly say he "has the music in him". This is the 12th album from
The Steve Morse Band
and he has found the time to put this out around his hectic schedule as guitarist for Deep Purple, a post he has held for the past 17 years. The Steve Morse Band also includes bassist Dave LaRue and drummer Van Romaine'
This is an instrumental record and Morse delves into all of his areas of interest, going from rock to country, jazz and classical with ease. The record kicks off with first two cuts exploring familiar territory, that rock-fusion stuff that allows lots of fret-board-burning.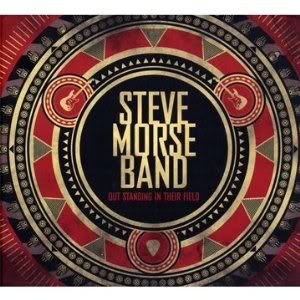 My ears really perked up for "Here and Now and Then" which sounds a bit like early YES, laid back but oozing emotion. "Relentless Encroachment" has a really juicy riff that doesn't just sound like scales.
Morse's love of bluegrass pokes its head up for "John Deere Letter", a showcase for his phenomenal guitar abilities, as does "More to the Point" which does the same only in a more traditional rock setting. "Time Junction" is just amazing with Morse displaying what he is known for. There are a couple of nice breaks in the middle with LaRue getting a chance to showcase his considerable bass skills.
Possibly my favorite songs are "Flight of the Osprey" (which combines a bit of classical with some of the tastiest riffing of the set) and "Baroque 'N Dreams", laid-back moments that resonate more due the placement in the record, set apart from the fusion stuff. The record ends with a powerful live version of the band's "Rising Power".
All in all - quality stuff from one of rock's premier guitar masters.
* * * * *

GARY MOORE

Essential Montreux
Going from one guitar giant to another,
Essential Montreux
is a staggering collection of blues and blues-rock. Moore has come to be a staple of the Montreux festival over the years and this compilation is a testament to his popular shows. It's no secret, Gary Moore is almost the epitome of white blues guitarists and if you try to find anybody better, good luck.
This is a five CD set that goes in excess of six hours (!). It is made up of shows that Moore gave in 1990, 1995, 1997, 1999 and 2001. Highlights are a-plenty, obviously, when you're talking about a beast of this size but for me there are three: "Still Got the Blues" from the album of the same name is just excellent as is "The Messiah Will Come Again" featuring a guest appearance by blues legend Albert Collins. And one of his signature pieces "Parisienne Walkways" is given a workout that is just riveting. Of course you could go through every disc and find tons of truly inspired performances.
Something that's really interesting is that there are several songs that are repeated over the collection ("You Don't Love Me" appears three times) but they all have different feels on each disc as Moore is presumably in a different headspace each go-around.
This is a fantastic collection and I personally can recommend it as a perfect long-car ride.
Here's the lineup for
Essential Montreux
.
Disc 1 - 1990:
All Your Love
Midnight Blues
You Don't Love Me
Texas Strut
Moving On
Too Tired
Cold, Cold Feeling
Further On Up The Road
King of the Blues
Stop Messing Around
The Blues Is Alright
The Messiah Will Come Again (with Albert Collins)
Disc 2 - 1995:
If You Be My Baby
Long Grey Mare
Oh Pretty Woman
I Loved Another Woman
Merry-Go-Round
The Stumble
Need Your Love So Bad
You Don't Love Me
Key To Love
All Your Love
Since I Met You Baby
The Blues Is Alright
Stop Messing Around
Jumpin' At Shadows
Disc 3 - 1997:
One Good Reason
One Fine Day
Cold Wind Blows
I've Found My Love In You
Always There For You
Oh Pretty Woman
Walking By Myself
Business As Usual
Out In The Fields
Over The Hills and Far Away
Parisienne Walkways
Disc 4 - 1999:
Walking By Myself
Since I Met You Baby
Need Your Love So Bad
Tore Down
You Don't Love Me
All Your Love
Still Got The Blues
Too Tired
The Sky Is Crying
Further On Up The Road
Fire
Parisienne Walkways
Disc 5 - 2001
You Upset Me Baby
Cold Black Night
Stormy Monday
Oh Pretty Woman
All Your Love
Still Got The Blues
Too Tired
How Many Lies
Fire
Enough Of The Blues
The Prophet
* Editor's note: In the interest of full disclosure, I received these CDs free of charge from the PR company involved.
You Should Also Read:
The Steve Morse Band official website
Gary Moore official website


Related Articles
Editor's Picks Articles
Top Ten Articles
Previous Features
Site Map





Content copyright © 2021 by Morley Seaver. All rights reserved.
This content was written by Morley Seaver. If you wish to use this content in any manner, you need written permission. Contact Morley Seaver for details.