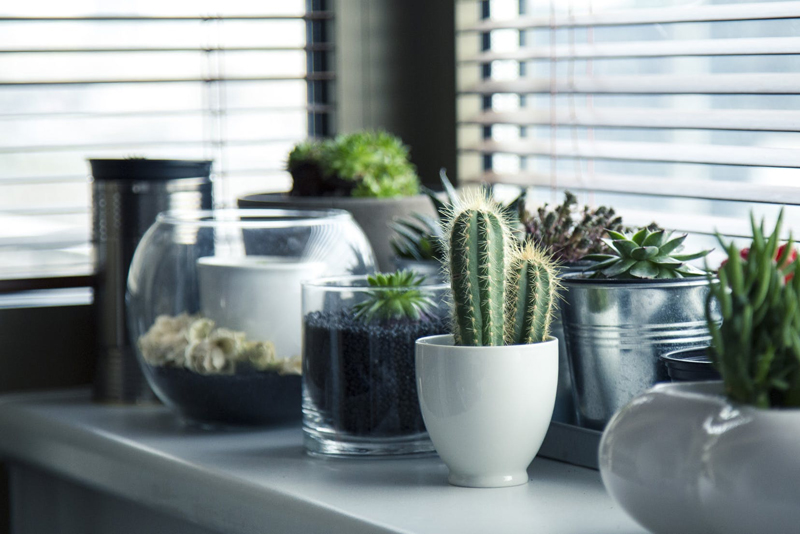 It's common knowledge that plants need water, light, and oxygen to grow, but many newcomers to the world of indoor gardening don't realize that plants need food as well. Like us, without proper food they won't thrive and flourish. The food that plants need consists of three main ingredients:

• Nitrogen
• Phosphates
• Potash

Each ingredient helps plants in a very specific way. Nitrogen contributes to lots of lush green foliage, Phosphates insure strong healthy roots, and Potash is important for big, beautiful flowers. If a plant does not get these nutrients by way of regular feeding, growth will slow, stems will weaken, leaves will pale or become spotted, and eventually total collapse will occur. However, before rushing out to the garden center, there are some important rules to remember.

First, plants only need to be fed at certain times, namely during times of growth. This occurs during the spring and summer months. In the winter, when plants become dormant and growth slows, feeding is not necessary. Second, how you feed your plants is just as important as what you feed them. Plant foods come in three main types:

Powders and Granules- While this type of plant food is very popular for gardens, they are not as useful indoors. Powders and granules are placed on the soil surface and are not easily taken down to the roots, where they are needed.

Pills and Sticks-These types of plant food are readily available in almost any retail outlet, but they are a poor choice for feeding houseplants. They are placed down into the soil and release their nutrients in one spot. This can lead to uneven root development and can even burn them.

Liquids-The best choice for feeding houseplants because they can be applied evenly, easily be taken down to the roots or absorbed by the leaves, and make it easy to avoid overfeeding, which is just as damaging as underfeeding. Liquid foods are also simple to prepare and apply as they are mixed with water and given during watering.

Overfeeding may seem like a good idea. If plant food is good for your plants, why not give them large amounts? Well just as overeating is not good for us, it's just as bad for plants. A plant given too much fertilizer will weaken and wilt, as the chemicals, while very beneficial to plants in the proper amounts, will actually burn and damage tender roots and plant tissues in too high amounts. That's why it is extremely important to follow the directions on the bottle.

Remember, only feed during the growing season, use a liquid fertilizer, and always follow the directions on the bottle, and you'll have lush, vigorous plants to enjoy!



This site needs an editor - click to learn more!


Related Articles
Editor's Picks Articles
Top Ten Articles
Previous Features
Site Map





Content copyright © 2021 by Sue Walsh. All rights reserved.
This content was written by Sue Walsh. If you wish to use this content in any manner, you need written permission. Contact BellaOnline Administration for details.