Target Hits The Mark With Inspiring Campaign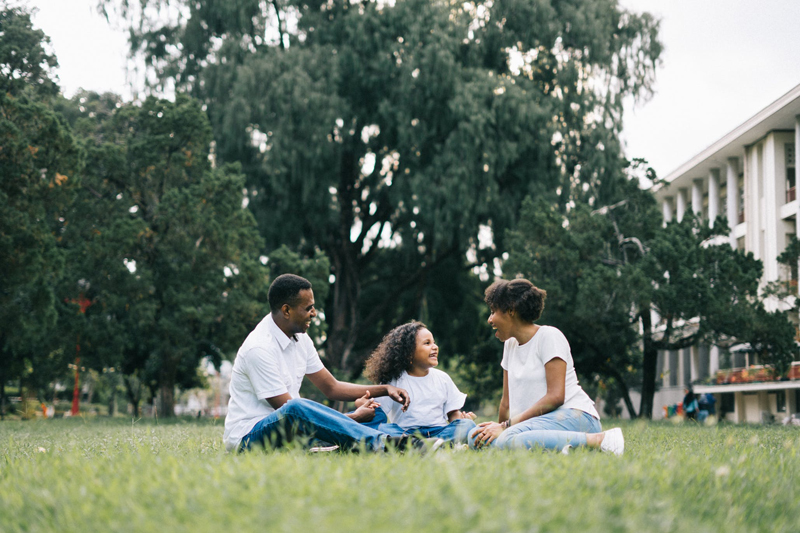 Last month we celebrated Black history Month. Black History did not begin with a month long observation, and neither does it end there. Black History is made each and every day we decide to make a difference. We celebrate the achievements of those who have been the forerunners, and who dreamed and dared to make a difference in the world; leaving an indelible mark and legacy for generations to come.

Target hits the mark with an inspiring new campaign: Dare. Dream. Do. The new campaign is inspiring—not just people of color—but all people to stand and make a difference in their communities. It is inspiring people to, dare to dream and do something about it.

During Black History Month, Target spotlighted the personal stories of four amazing individuals that exemplified the spirit of the Dare. Dream. Do. campaign: Founder and Director of The Angelrock Project Malaak Compton-Rock, National Urban League President and CEO Marc Morial, Chef and Cookbook Author Marcus Samuelsson and Author and Founder/CEO of Translation Marketing Steve Stoute.

In an e-interview with Greg Cunningham of Target, he discusses the campaign, and how, through marketing, Target aims to address issues that impact African American consumers…

Many corporations have invested in communities in various ways. What inspired Target's Dare. Dream. Do. campaign? And how is it set apart from other corporations?
"Dare.Dream.Do." inspired by the inclusive culture we foster here at Target. The words "Dare.Dream.Do." formed the tagline of our signature "Dream in Color" campaign which launched in 2006. I applaud the many wonderful Black History Month programs out there but am especially proud of the unique way we have showcased the personal stories of extraordinary individuals to recognize the history, legacy and contributions of African American innovators and, in doing so, encourage everyone to dream in color without the confines of black and white. Though launched during Black History Month and highlighting African American stories, "Dare.Dream.Do." speaks to all Americans about the positive contribution the celebration of cultural inclusion can make in their lives.

What is the Dare. Dream. Do, campaign about?
"Dare.Dream.Do." is all about inspiration. For Black History Month, we selected four notable "dreamers – Founder and Director of The Angelrock Project Malaak Compton-Rock,National Urban League President and CEO Marc Morial, Chef and Cookbook Author Marcus Samuelsson and Author and Founder/CEO of Translation Marketing Steve Stoute – who have compelling and encouraging stories and a passion to inspire greatness in others. In promoting the "Dare.Dream.Do" campaign through a national media presence including cable network TV, online, in-store and print, we hope to encourage everyone, everywhere to celebrate the enormous contributions of African Americans. Guests can experience the "Dare.Dream.Do." campaign at: www.target.com/daredreamdo.

Target has had many successful campaigns, and has vastly contributed to the community at large; especially minority communities. How successful has the "Dare. Dream. Do." campaign been in fostering solid relationships with minority and women-owned vendors and suppliers?
Campaigns like "Dare.Dream.Do." coupled with our product assortment helps encourage our partners and guests to appreciate each other's' differences all year long. Fostering an inclusive culture is part of the DNA of Target; the variety that our guests, team members and local communities provide consistently inspires and informs our business choices. The "Dare.Dream.Do." campaign is but a mirror of our internal business commitment to minority and women-owned suppliers. Target is dedicated to delivering what our guests want, which means fine-tuning our offerings to appeal to diverse audiences. It also means aligning with minority and women-owned business influencers to ensure our robust assortment of ethnic beauty, food and entertainment offerings are both relevant and desirable. For example, our first store in Manhattan will be located in the historic neighborhood of Harlem. For that reason we are partnering with many diverse vendors and suppliers to ensure our product assortment, marketing, and guest experience are relevant to guests from that community.

Target celebrates diversity on many different levels. Will Target continue the Dare. Dream. Do. campaign indefinitely?
While we are not at liberty to discuss future marketing strategy, Target will continue to bring campaigns to market that encourage everyone, everywhere to celebrate cultural inclusion. We plan to commemorate several cultural holidays throughout the year. For example, later this year, we will recognize both Asian Pacific Heritage Month and Hispanic Heritage Month under the "Dare.Dream.Do." campaign banner.

Following are quotes from two of the extraordinary persons who Target highlighted for Black History Month—Malaak Compton-Rock of The Angelrock Project, and National Urban League President and CEO Marc Morial.

Malaak Compton-Rock

You are inspiring children each and every day with your commitment to make a change in young lives. How has The Angelrock Project changed your life, and inspired your commitment to "Dare. Dream. Do"?
Through Angelrock, I've been given a platform to raise awareness of the special needs of children, especially girls. I feel so fortunate to be able to shine a light on these issues and it permeates every aspect of my life and whatever hat I happen to be wearing at the time -- be it wife, mother, friend, daughter, humanitarian, author or businesswoman. I hope to share my passion for service and to encourage other women to lead of life of service every day. For me, there are three easy-to-adopt ways everyone (especially busy moms like myself) can integrate service into their daily routine: One: Tithing a percentage of their income to a charity/charities that fall within their personal giving platform. The amount doesn't matter – whether it's $50, $100, $1000 or more per month - the point is to give because it enriches our lives and positively changes the lives of those we serve. Two: Be an active volunteer, giving back in your community at a non-profit organization that speaks to your heart. Three: You can also give back to humanity each day by making really simple choices like exercising your consumer power. For examples, go to my website at www.angelrockproject.com. I spend each and every day of my life offering tips to people on how they can uplift their own lives through giving.
Malaak Compton-Rock's first book "If It Takes A Village, Build One: How I Found Meaning Through A Life of Service and 100+ Ways You Can Too" is out April 6.

Marc Morial

To have a dream and vision has always been a crucial element in helping the minority community. Without dreams, people perish. The Urban League celebrates 100 years in 2010. How do you propose to ensure that the Urban League continues its phenomenal efforts and is around for another 100 years to "Dare. Dream. Do"?
On the occasion of our 100th birthday, we won't rest on our laurels; we are more energized than ever to continue our mission to improve life experiences for African Americans. In honor of our Centennial, we have launched a national public service initiative called "I AM EMPOWERED." Working through a state-of-the-art social mobilization platform, www.iamempowered.com, we're asking all Americans to commit their time and talent to improving opportunities for education, employment, housing and health care by 2025.

I talk to thousands of people throughout the year – corporate executives, community leaders, even heads of state. But there was something humbling about being invited to share my personal story as featured dreamer in Target's 'Dare.Dream.Do." campaign. I wanted to use my time in the spotlight to encourage young people to seize the opportunities and not be discouraged by less-than-perfect conditions surrounding them.

Target has been an exemplary corporate citizen, taking the time to understand the issues facing African Americans and finding creative ways to lend a hand. For years, they've donated millions of dollars in local communities surrounding its stores which I think is the perfect example of 'practicing what you preach.' I hope to use their example with other corporations when they ask, "How can we make a difference?"

Final Thoughts

We can continue to make history each and every day, adding to our already rich history, by daring to do what our ancestors have always done: dream big and determine, within ourselves, to make a change for the better.

I extend my thanks to Greg Cunningham of Target, Malaak Compton-Rock and Marc Morial.
You Should Also Read:
Dare.Dream.Do.
The Angelrock Project
I Am Empowered


Related Articles
Editor's Picks Articles
Top Ten Articles
Previous Features
Site Map





Content copyright © 2023 by Ruthe McDonald. All rights reserved.
This content was written by Ruthe McDonald. If you wish to use this content in any manner, you need written permission. Contact Ruthe McDonald for details.