One on One with Marvin Sapp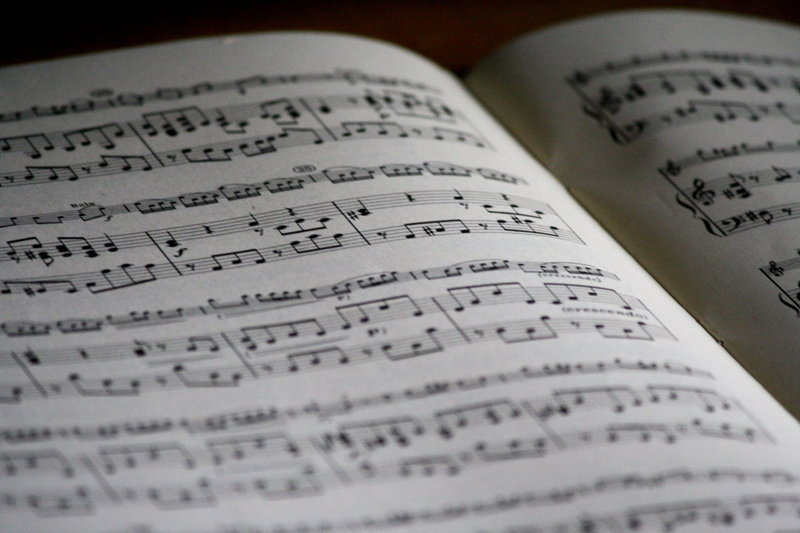 All photos by Stacy Q
How is it that Marvin Sapp manages to stay a cool, calm and humble dude? I mean he has a new project "Here I Am" that has reached #2 on the Billboard 200 chart, the first gospel project to do that in the 54-year history of the Billboard 200 list. It has also landed in the #1 spot for the Gospel list. "Here I Am" has sold close to 80,000 copies in the first week, something that normally takes months for some long standing Gospel artists. He had a long running hit "Never Would Have Made It" with his last project "Thirsty" which crossed over all day long on the R&B, Pop and Contemporary radio stations. Here in Atlanta during a free concert at Stonecrest where several thousand fans turned out, that day was proclaimed Marvin Sapp Day by Dekalb County District 3 Commissioner Larry Johnson.
I mean the list could go on and on about the accolades this man has received in the last few years and yet when he strolls in the lobby of my workplace he is just a cool as they come. This humbleness shines through even though Sapp is rolling with six people from his record label, a publicist, a marketing rep, an assistant, a radio guy, and his sound man. When a record company has that many people traveling with an artist it means one or two things…1 they are expecting a bigger payback for the money they are shelling out and 2 they fully believe in this artist. Yet one would never see any pressure on the face of Sapp. In fact his comment about his album debuting at #2 was so pure and so simple that it only reinforces my thoughts that this guy is the real deal. "All I wanted to do on this CD was pour out what God poured into me, and sing the songs that He told me I needed to sing," said Sapp.
I begin to remind Sapp of our first meeting after the death of my son but before I could finish the story he instantly recalls it and how he prayed for me during that time. Ministry is strong in the life of Marvin Sapp, not simply because he is a minister; he pastors The Lighthouse Full Life Center Church in Grand Rapids, but because that is how he defines himself. "I'm simply a pastor who loves to sing."
So I sat down to talk to Rev. Dr. Marvin Sapp and what I learned was really interesting.
Gospel@Bellaonline.com
So let's get the standard question out of the way…tell me about "Here I Am"?
Marvin Sapp
"Here I Am" is like an introspective look into who I am as an individual and it is full of songs that I think would be a blessing to the body of Christ at large. The songs are songs of encouragement. They are also songs of challenge to believers to step out of their comfort zones…
G@B
Which (Comfort Zone) is one of my favorite songs! That's with Ted Winn right?
MS
Yeah he wrote that. You know songs like "Don't Count Me Out" songs that really challenge you to find your identity in God rather than your identity in what people think or their opinions. Which is one of the major problems with the 21st Century believer is that we allow people to define us who did not create us. So this is about finding your definition in your creator.
G@B
In keeping with that I read that you selected the song Here I Am as your title track because you felt like that song defined you and the place where you are at right now. Tell me what it was about that song that hit home?
MS
Even though this Thirsty record has been extremely successful we still went through challenges. My wife is still dealing with health challenges and things of that nature. (His wife was diagnose with cancer) So the song says "Here I am. I'm still standing. Here I am after all I've been through," so at a time when I should have been experiencing the most successful time in my life I had to cut back my schedule because my first priority in my life is my family. Above music and all that kind of stuff, I just had to tell the enemy that I "ain't" going nowhere and neither is she. So that's what it (the song) is all about.
G@B
Like I said earlier…one of my favorites on the project is Comfort Zone. How do you get with Ted Winn on that song?
MS
I've always considered myself to be a springboard for new writers and Ted sent me this song. I was like man this is an unbelievable song because it's a challenge and that's one of the things that we are not getting in our music as believers. We hear a lot of God's gone bring us out and he is going to deliver but nothing to challenge us to go after the greater things that God has for us. Comfort Zone was a song that when I heard it I had to record it.
G@B
You know one of the main questions I get at my website all the time is how do up and coming writers or singers connect with big artists like you. So now you are telling me that all they have to do is send stuff to you?
MS
Yeah for this project I put the word out. I E-blasted saying I'm looking for songs and I put it on my Facebook page and we got tons of stuff. I probably got about 150 songs sent to me. Most of the time artists don't look for unsolicited writers, they want writers that are known for hits. That has never been my thing because there are a lot of diamonds in the rough out there. With this record I think we accomplished that in finding people that you don't normally see on a project. You can send me stuff but it has to be good stuff though. (Laughter)
G@B
(Laughter) oh so you got some bad stuff hum?
MS
Man I got some stuff that would blow your mind. Stuff that was like (singing) Jimmy crack corn and I don't care! (laughter)
G@B
Now you have written songs before and my friend Kenya told me to ask you this…so how is it that when you write you know what to say to reach people?
MS
I don't know…my writing…you know I don't even consider myself to be a writer.
G@B
Really?
MS
Naw…because my songs just happen. It wasn't like I sat down and said "Never Would Have Made It" and started writing. It just happened. It was like we were in church the Sunday after my father's funeral and I stood up, broken and usually I end worship with an up-tempo song, but this Sunday I stopped everything, balling and crying and then I just sung never would have made it. I just sang it just like that and I wasn't even going to record it and my wife pushed me to record it. The same thing happened with "He Saw the Best in Me" we was in service during a men's conference and we had a special guest in town that preached a sermon about David being left out in the field and how even his own father didn't see the kingship in him, literally counted him out and during the altar call I just started singing those words…"He saw the best in me, when everyone else around could only see the worst in me"
G@B
So is that how a lot of your songs come to you?
MS
That's how all of my songs come to me. (Laughter)
G@B
Really well what a gift!
Yeah I just sing them in service and they (my members) start saying pastor that's some really good stuff. The first time I fought it. With "Never Would Have Made It" I was like…ehhh…I'm not sure about this song but now I do it. That's how it happens for me.
G@B
Now a Facebook question for you…what would you choose it you had to choose…
MS
Preaching.
G@B
Not a question?
MS
Not a question about it. I love pasturing. I love it because when you do music people come to you and tell you about how they have changed. When you preach and you pastor you see change. I mean you really have an opportunity to deposit and walk with people on a daily basis. You know family is first.
Sapp went on to say that he can balance everything he has going on because of the gifts that surround him. He is especially grateful for his wife MaLinda, who is the administrator at his church. "I met my wife in the third grade; on the playground. We never dated during school but when I started to really work in the ministry I thought I may need to get a wife. So my minister of music, I'm not sure if she knows this story, but he told me 'man you should try to date MaLinda' and I said 'Craig…MaLinda is not the type of woman you date she is the type of woman you marry. So I'm not going to mess with her until I'm ready to get married."
He eventually asked her out and his wife thought that they would only last about 90 days. The two have been married for over 20 years.
He has been in the business for about that long too and every year seems to get better and better for him. I wonder what the next 20 years has in store for Sapp. I hope I am around (and sane) long enough to find out.


Related Articles
Editor's Picks Articles
Top Ten Articles
Previous Features
Site Map





Content copyright © 2022 by Candace Walker. All rights reserved.
This content was written by Candace Walker. If you wish to use this content in any manner, you need written permission. Contact Candace Walker for details.