Responsibility Exotic Pet Ownership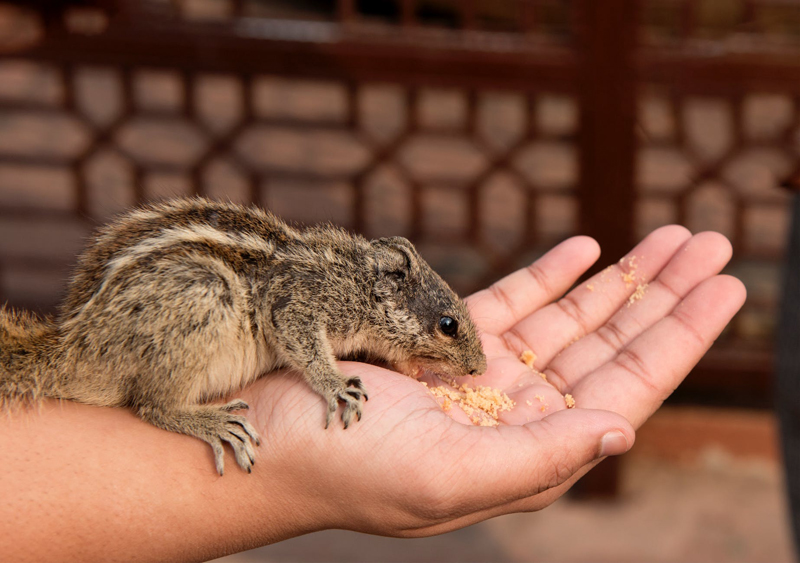 What exactly does responsible exotic pet ownership entail? Due to recent occurrences, I feel some main elements need to be addressed.
One of these is significant, if you don't heed this one component of responsible pet ownership you will lose your pet, the animal will be confiscated and probably killed (depending on the animal), you could be sued, and the list goes on.
What is this element of being a responsible exotic pet owner that can cause such mayhem and distress? This factor would be bringing an animal into an illegal country, state, county, or local municipality, or the equivalents in countries other than the United States. Make sure the pet is legal!
Recently, a person bought two baby skunks, having no knowledge of their care, took them home to an illegal state. This person had children. The children could have easy gone to school and told their friends about the skunks.
Since there is no recognized rabies vaccination, not many states allow skunks. There is a rabies vaccination that has been proven to work on skunks and that is Imrab 3 manufactured by Merial Inc. used off label as many animal medications are.
This isn't an isolated incident; I personally have known people that have lost their nontraditional pets or exotic pets. I also know people who have been sued.
We just can't be selfish and want a pet so bad that we risk having them in an illegal state. This could be any exotic animal – so be prepared and check the facts before purchasing an animal. The best place to start would be the Department of Wildlife, Department of Fish & Wildlife, or the Department of Fish and Game; many names for the agencies in different states. They can give you a heads up on whom to contact on a local level.
If you're are exhibiting or breeding exotic animals you will also need to check with the U.S. Department of Agriculture USDA.
You must know how to care for the animal you are considering; from food, to environment, water, hygiene, vaccinations, housing and a whole lot in-between. Please do your homework. The simplest way to get started is on the internet. Please be advised that many people who have websites are not the authorities that they think they are. Once you have a sampling of basic care, it's time to buy a reference book or two. The easiest and simplest way would be to browse Amazon. That way you can compare books, and get what you need and want. You can also read reviews; you can also peek inside many of the books. You can buy eBooks for a Kindle reader. With Kindle you can have a new book in a minute. you can also get newspapers and magazines on Kindle. There is no excuse not to know how to care for the exotic pet you acquired.
On each of my animal care articles I have a recommended book or two. Start there, once you're on the Amazon page take a look at that book, scroll down and look at what other people have bought. Do your own comparisons. Chances are you may need or want a second book. For example, birds, even rats you will have a book on care and a book on training, or in the birds case – talking.
All my animal care articles (about 370 or so)
Book comparisons are much more difficult at a real life book store.
Before you acquire an exotic pet make sure there is a veterinarian nearby that can provide the medical care that the exotic animal or rare animal will need. Many veterinarians don't handle unusual pets. You will need physicals, potential vaccinations, neutering, spaying, your pet may become ill, or injured.
Another element of responsible pet ownership is being accountable for your pet's actions. Always keep people safe from your pets as well, as keeping your pets safe from other people. There are some real crazies in the world; from animal rights extremists to awful people that like to hurt and kill things, these are the same people that grew up pulling wings off of bees as children and other cruel things.
Make sure you can be financially responsible for your pet. Any pet and the animal's needs all the way from food to veterinarian costs can be very expensive. Sometimes financial situations can change rapidly. If it could be a long term problem think long and hard what would be best for your pet.
raccoon picture, yes that is me.
In addition, go to Yahoo groups, it is a good idea to associate with people with pets like yours. You can learn a great deal from these people. They can also, usually help you find a new home. Search pet adoption and animal adoption, whatever pet you have rescue (example - reptile rescue, iguana rescue).
We all want what is best for our pets. We must be responsible pet owners, especially with all the new legislative activities attempting to take our pets away from us.
Diana Geiger Exotic Pets Editor
on
Ferrets: A Complete Guide available in paperback and Kindle. By Diana Geiger (me:) Five star reviews!
Ferrets: A Complete Guide - Paperback
Ferrets: A Complete Guide - Kindle
PDF Version Ferrets: A Complete Guide (Access to free PDF Reader)
Ferrets: A Complete Guide
Scroll down a litter further and sign up for the exotic pet's newsletter. Your email is 100% safe, I never even see it. You will receive a newsletter once a week. Once in a great while an emergency newsletter may go out, but this would be only for a big illness outbreak or other emergency. Subscribe so you will know when new content comes out!
This site needs an editor - click to learn more!

You Should Also Read:
Exotic Pet Site Map
Ferrets - A Complete Guide Paperback and Kindle
Exotic Pet Shopping (the safest for your pets)




Related Articles
Editor's Picks Articles
Top Ten Articles
Previous Features
Site Map





Content copyright © 2021 by Diana Geiger. All rights reserved.
This content was written by Diana Geiger. If you wish to use this content in any manner, you need written permission. Contact BellaOnline Administration for details.