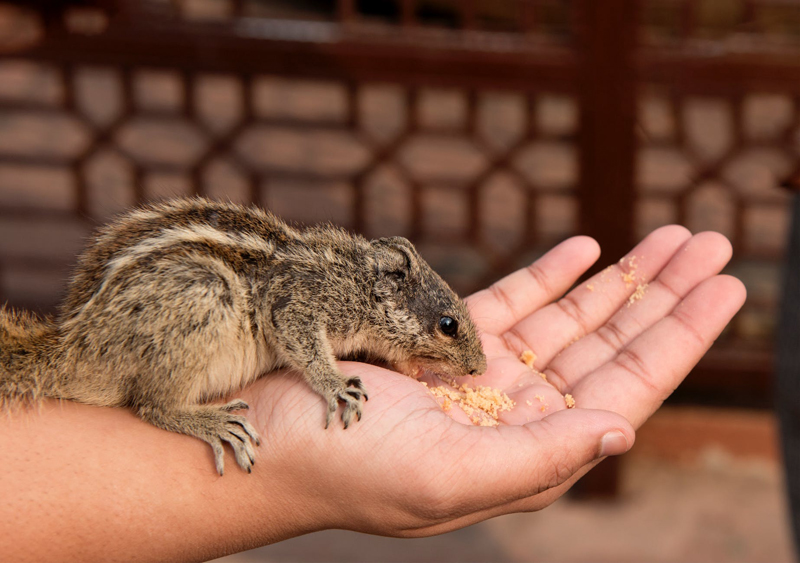 Jim C. Hitchcock of California Department of Health Services, wrote
The European Ferret, Mustela Putorius, (Family Mustelidae) its Public health, Wildlife and Agricultural Significance.
"European polecat, Mustela putorius, is not a domesticated animal even though it has been captive bred by man since at least Roman times. It has been selectively bred to be an intelligent, efficient, effective, and a vicious killer."
"There has also been a consequent increase in reported attacks on humans, especially infants, including several fatalities."
I can't find a single case of a ferret killing anybody in the United States.
No wonder Californians were never able to get the domestic ferret legalized in California. People believe this nonsense. There have been very few ferret bites even using a ratio figuring in the number of ferrets in the US (which will be low considering the million or so ferrets hiding out in the state of California) After living out there for six years and seeing entire aisles donated to ferrets supplies in every single large city I would estimate there are millions of ferrets in California. It wouldn't be financially feasible to donate that much space to an animal that doesn't exist in California. Anyway, back to the ratio of dogs and ferret bites would figure to be 1 (ferret) to 1294 (dogs).
Approximately 3-6 million animal bites a year, 80-90% dogs, 5-15% from cats, 2-5% are rodents, "with the balance from other small animals (eg, rabbits, ferrets), farm animals, monkeys, reptiles, and others." https://emedicine.medscape.com
Domestic ferrets are not vicious killers. They are very tame. Heck my ferrets aren't even overly coordinated. I can just see them planning an all out vicious assault. First of all there going to get excited and fall off of the bed. Next they will forget what the plan was because something caught their interest. The ferret attention span is all of a minute if we are lucky. I am not saying they are stupid; in fact they are quite intelligent. They just find interesting things.
If by some remote chance they remember this big plan after falling off the bed, playing with every potential toy along the way, next will be the immediate need for a nap. A two hour nap where their breathing is so light it is hard to tell if they are alive or not. Come on people ferrets are not vicious, and the domestic ferret is certainly tame.
Maybe this person was referring to the European Polecat, the wild one that lives in Europe. I am sure this can be a nasty beasty. They have to eat. They haven't been domesticated for a couple of thousand years. I am sure, for needing their own agenda; they may have confused the two animals. After all, it is difficult to tell a domestic house cat from a serval or an ocelot.
My series about pet ferrets from proper nutritional needs, playing, toys, equipment, ferret supplies, personalities, training ferrets, baby kits, ferret care, breeding, death and euthanasia and much more!
Ferrets
Baby Ferrets
Breeding Ferrets
Ferret Training
Pet Ferrets
Ferrets and California
Ferret Supplies
Euthanasia Our Little Ferret has Died
Ferrets Adrenal Disease or Shedding
Ferret Helps Disabled Man
Ferret Clothing
If you have enjoyed my exotic pet articles I know you will enjoy my brand new EBook. Ferrets: A Complete Guide is an EBook
for novice ferret owners, experienced ferret owners, and people that are considering a ferret for the first time. Great as a reference guide or a standalone care book for ferrets.
Ferrets: A Complete Guide
Easy download, instant access, and inexpensive for one of the best books available on ferrets!
This is also a way to help support Exotic Pets BellaOnline. We donate our time and BellaOnline is a non-profit site, all revenue except for expenses (servers and whatnot - no salaries period!) is donated to charity. Paypal and credit cards! Only
$2.50
Big savings when books don't have to be printed, also saves our natural resources!
My Ferret Shop
You're thinking what I usually think, it will never stay on. This one has stayed on!
Ferret Harness - Marshall ferret harn lead h.green




Comfy and cozy just what a ferret needs


Marshall Pet Ferret Igloo Fleece



Scroll down a litter further and sign up for the exotic pet's newsletter. Your email is 100% safe, I never even see it. You will receive a newsletter twice a week. Once in a great while an emergency newsletter may go out, but this would be only for a big illness outbreak or other emergency. Subscribe so you will know when new content comes out!

If you have a comment about this article, if you have a question, or just want to say hello, stop by the Exotic Pet Forum! Comment Here

Feel FREE to Contact me anytime. You can reach me via my bio page. Click on my name.

Contact Diana



This site needs an editor - click to learn more!

You Should Also Read:
Exotic Pet Site Map
Ferrets: A Complete Guide EBook 2.50
Exotic Pet Shopping (the safest for your pets)




Related Articles
Editor's Picks Articles
Top Ten Articles
Previous Features
Site Map





Content copyright © 2022 by Diana Geiger. All rights reserved.
This content was written by Diana Geiger. If you wish to use this content in any manner, you need written permission. Contact BellaOnline Administration for details.