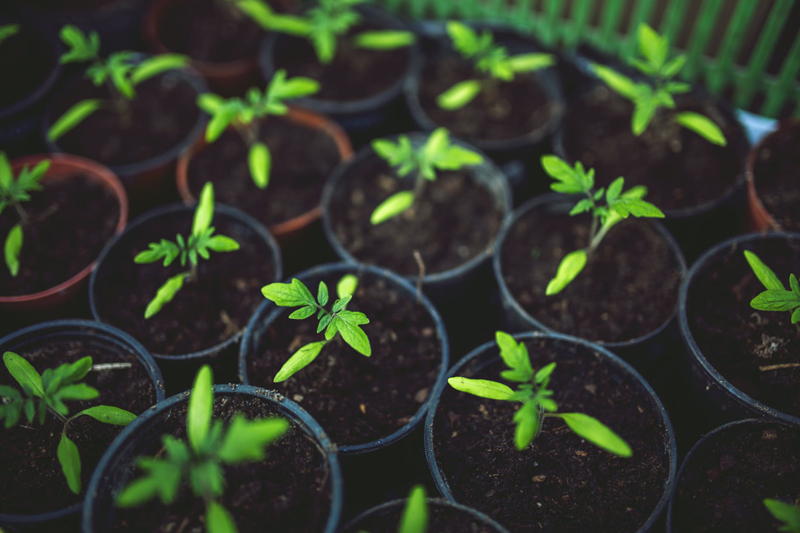 I've been reading a lot of alphabet books to my little nieces and nephews lately and started to think about what a gardener's alphabet book would say:

A is for Aches and pains from overdoing it on the first day of spring.
B is for Bees. Gardeners try to get them to come around and everyone else tries to keep them away.
C is for Cats that love to use a freshly turned garden bed as a personal toilet.
D is for Dandelions that children pick by fistfuls and give to the adults who spend hours plotting the weed's destruction.
E is for Eggplants. We plant them in quantities of eight, when we only wanted one or two, because they don't come in smaller packs. Then we spend the summer months sneaking fresh eggplant into every visitor's purse or pocket.
F is for Fertilizer, because whether he grows organically or dumps on the chemicals, every gardener wants his plants to be bigger than anyone else's.
G is for Greenhouse, the gardener's magical winter retreat.
H is for Hoe, beloved tool of vegetable gardeners and people who just want a prop that makes them look busy.
I is for Ice to ease the pain of digger's knee and pruner's elbow.
J is for Juicy sun ripe produce eaten when it is still warm from the summer sun.
K is for Kisses and hugs given when we offer bouquets of roses, daisies and hosta leaves to decorate the hostess's table.
L is for Lilac, filling the air with an intoxicating scent each spring and the only shade of purple I adore.
M is for Manure. A gardener is the only person who will be excited by the gift of animal poop.
N is for Nature, who has the final say on every garden related task.
O is for Orderly vegetable plots that leap from their tidy rows and run wild in rich soil.
P is for Pumpkins tended by nieces and nephews awaiting Halloween fun.
Q is for Quiet mornings spent sipping tea and admiring the beauty of the garden. Is that a weed? And there's another. Ah, my tea is cold again.
R is for Rain, as precious to a gardener as a sunny summer day is to everyone else.
S is for Snowdrops, nodding white flowers announcing that another spring is finally here.
T is for Trees, shading too much here and not enough there, but beautiful and graceful just the same.
U is for Umbrella, because a little monsoon never stopped a true gardener from digging in that last bush.
V is for Violet, the one weed I can never bring myself to pull.
W is for Water garden filled with green slimy algae, although we pretend that our pond is crystal clear.
X is for X - the labelless plant from the sale table that blooms hot pink and clashes with the peach rose I planted behind it.
Y is for Yellow, too bright, too cheery taxicab yellow, covering my Forsythia bushes each spring. I always wish I had planted more.
Z is for Zucchini coming out every gardener's ears, some big enough to replace Babe Ruth's baseball bat.


Related Articles
Editor's Picks Articles
Top Ten Articles
Previous Features
Site Map





Content copyright © 2019 by Katelyn Thomas. All rights reserved.
This content was written by Katelyn Thomas. If you wish to use this content in any manner, you need written permission. Contact Gail Delaney for details.