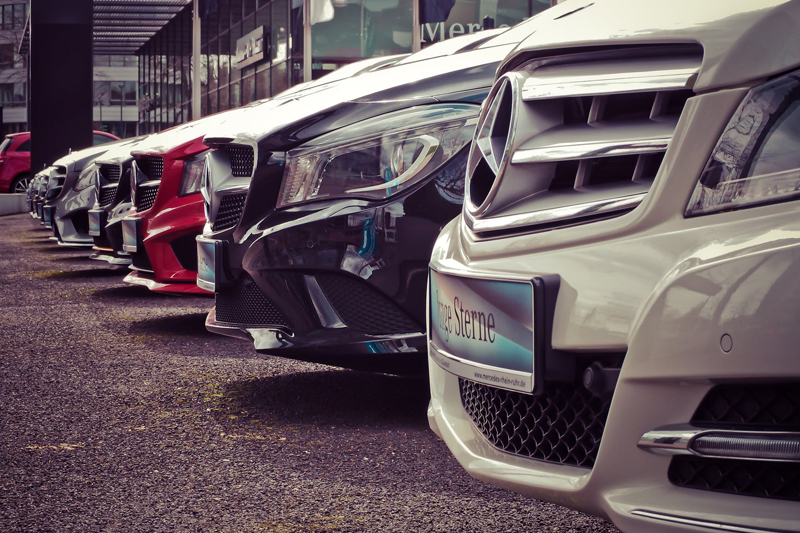 It's becoming increasingly difficult to afford to drive a new vehicle in today's economy. Unlike the purchase of a home where the value slowly increases over time, with the purchase of an automobile you lose value.

So follow these steps to buy your next used or pre-owned automobile.

1. Know your budget - Like buying a new car, you must know how much you can afford to spend. You must factor in the other expenses that make up your budget such as the basics: mortgage or rent, insurance, medical coverage, tuition and any other monthly expenses you have.
Based on adding those expenditures and subtracting from your total income, you should get an idea as to hoe much you can afford to spend.
The budget is adjustable as you see fit. Want to spend more for a car, then don't eat out five times per week. Or give up another luxury such as multiple vacations or an apartment over looking the water.

2. Know your credit report and score - If you'll be financing (taking out a loan) for the vehicle, lenders will want to know how well you've paid other debts and how much outstanding debt you have before loaning you their money. The worse your credit is, the higher the interest rate you'll pay on a loan.
If you can drive that clunker for a little longer while you work to reduce and/or repair your debt, it will be worth waiting.
If not, look at purchasing a less expensive vehicle which will mean higher mileage or older vehicle.

3. Where to buy - If you buy your used vehicle from a dealer rather than a private party, you'll always pay more. The dealer is in business to make money whereas the private owner is usually just looking for fair market value.
That's not to say you shouldn't buy from an auto dealer, just know that an equivalent vehicle from a private citizen will cost hundreds or thousands less.

4. Vehicle History - Any chance that the car was first sold new in Louisiana in 2004 and then sold as used a year later through auction?
Can anyone say hurricane Katrina and water damage?
That may not be the case, but if the car did show that on a vehicle history report, would you feel safe buying it?
Neither would I and that's why it's a good idea to learn as much about the vehicle's history as you can.
Mileage and appearance can only tell so much.
We like to use the vehicle history services available through AutoCheck. They're an Experian company. Experian being the major credit reporting firm in the country.
They also have many advantages compared to their competitors, not the least being cost.
You can check them out at our website.
Just don't be overly concerned if you see that a vehicle has been sold at auction or was used as a rental vehicle. That doesn't necessarily mean it's a bad vehicle. That should mean that you don't skip the next step though.

5. Have a mechanic check the vehicle - As mentioned earlier, mileage and appearance can only tell us so much. Have a mechanic that you trust (not the mechanic from the dealer you're buying the car at), look at the car.
They should be able to give you a good idea as to the current condition of the vehicle, whether it appears to have been properly maintained, and whether you may have expensive repairs coming soon.
If you don't have a regular mechanic, ask friends, family, neighbors,
Co-workers or anyone else you know and trust for a recommendation.
You may have to pay them $50 to do this for you, but it will be well worth it especially if they find any major problems.

6. What's a fair price - All of the information you have from the previous steps as well as researching your local newspaper to see what others are charging for a similar vehicle should get you started.
Kelley Blue Book is another source of good information that you can use to determine value.
As stated earlier, the dealer will always charge the most so be prepared to negotiate the price or pay a lot of money.
Using an auto buying service like ProaAutoBuying.com is the best way to insure that you're not paying too much.
They're expert car buyers and negotiators and they have the latest cost and sales information on any vehicle. For a small investment, you can save a lot of time and money.

7. Extended Warranty - There are a lot of factors that go into determining whether or not you should purchase an extended warranty. The car's age, condition, mileage, amount of miles you'll drive, how long you'll keep it, and more.
If you do decide to buy one, don't buy it at the dealership. Yes, they make a lot of money on extended warranties also.
We prefer to use a company called SmartAutoWarranty.com. They sell extended warranties at a much lower cost than auto dealers and you can get a free quote online. They are also available on our 'Partners' page at ProAutoBuying.com.

So that's a lucky seven step process for buying a used car. More information is available on our ProAutoBuying.com Articles page.
-------------------------------------------------------------------------------
If you'd like to talk to us about buying a used car, contact us through our website at ProAutoBuying.com and we'd be happy to answer any questions you might have!





Related Articles
Editor's Picks Articles
Top Ten Articles
Previous Features
Site Map





Content copyright © 2023 by Stephen M. Hague. All rights reserved.
This content was written by Stephen M. Hague. If you wish to use this content in any manner, you need written permission. Contact Stephen M. Hague for details.