Genealogy Books For Your Home Library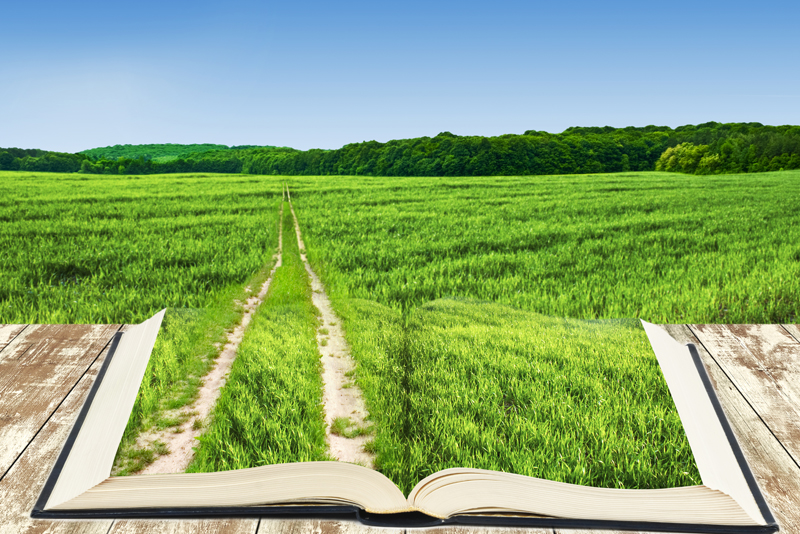 Genealogy books and research guides are an important addition to any genealogist's
home library
. When someone is starting to purchase genealogy books, it is overwhelming how much material on genealogy related topics there are. Here are some books that I recommend, most of what I personally have in my bookshelves at home. I refer to them often!
The Handybook for Genealogists: United States of America: Everton's Handybook for Genealogists is one of the most valuable genealogy bibliography collections currently available. It is an indispensable resource for any genealogist attempting to trace their heritage using the county record system of the United States. The Handybook contains: well-researched histories of each state, state capital and the territories descriptions and addresses for each state's major record collections and protocol for requesting vital records information on researching records for nineteen foreign countries complete contact information for libraries, repositories, and historical/genealogical societies detailed county maps and over 120 migration trail maps The Handybook also incorporates an in-depth tracking system for every county in each state, including counties that no longer exist, to help genealogists determine which county records to research. This timesaving feature makes this volume the most comprehensive resource for county information in the United States available today.


Professional Genealogy: A Manual for Researchers, Writers, Editors, Lecturers, and Librarians: Professional Genealogy is a manual by professionals for everyone serious about genealogy. For family historians who want to do their own study, reliably, it describes the standards. And for all those who dream of turning a fascinating hobby into a successful career, Professional Genealogy details the preparation and the processes. Its twenty-nine chapters, written by two dozen scholars, cover the following topic areas: research skills and the analysis of evidence, writing and compiling genealogical research, the core genealogy library collection, genealogical ethics and standards, editing and publishing, and topics relating to the profession of genealogist.



The BCG Genealogical Standards Manual: A manual that defines research, teaching and development standards.


Forensic Genealogy: Forensic scientists and genealogists share the same goal-to find out who was who, and who did what and when. In explaining how to analyze photographs, to mine databases, and to use DNA analysis to reveal family history, Forensic Genealogy emphasizes the creative parts of an investigation over the mechanics. Have you ever thought of looking at the edges of old photographs to find out if they are from the same roll, or the backs to place them in chronological order? Have you considered looking at a city directory to figure out if your ancestor and his wife lost any children? Forensic science is fascinating, Genealogy is fun, and Forensic Genealogy is fascinating fun! How about using DNA analysis to tie your family to the history and politics of a religious conflict? Using the forensic investigation techniques presented in Forensic Genealogy you will: Make unconventional discoveries from surprising sources, Gain an understanding of how your ancestors lived, and develop fascinating insights into your family history. Forensic Genealogy will give you a sense of coming from a long line of real people who are not just names on a page.


The Source: A Guidebook Of American Genealogy: Intended as a handbook and a guide to selecting, locating, and using appropriate primary and secondary sources, The Source also functions as an instructional tool for novice genealogists and a refresher course for experienced researchers. More than 30 experts in this field--genealogists, historians, librarians, and archivists--prepared the 20 signed chapters, which are well written, easy to read, and include many helpful hints for getting the most out of whatever information is acquired.


Courthouse Research for Family Historians: Your Guide to Genealogical Treasures: The only guidebook devoted exclusively to research in America's courthouses. Full of essentials starting with preparation, interacting with the clerks, using the indexes, and what to expect to find in each courthouse office. But it doesn't stop there. Evaluating the records and using them to solve genealogical problems are included. For those who can't travel to the courthouse personally, use of the Internet, microfilm, and published books of abstracts are discussed. Tips galore from an author who has researched in more than 500 courthouses.
For more examples of great books to have, I encourage you to visit
Cyndi's List
for her suggestions of genealogical books!
You Should Also Read:
Librarything
Board for Certification of Genealogists
Cyndi's List of Genealogy Books


Related Articles
Editor's Picks Articles
Top Ten Articles
Previous Features
Site Map





Content copyright © 2022 by Tina Sansone. All rights reserved.
This content was written by Tina Sansone. If you wish to use this content in any manner, you need written permission. Contact Tina Sansone for details.