Grand Traverse Resort Tiramisu Recipe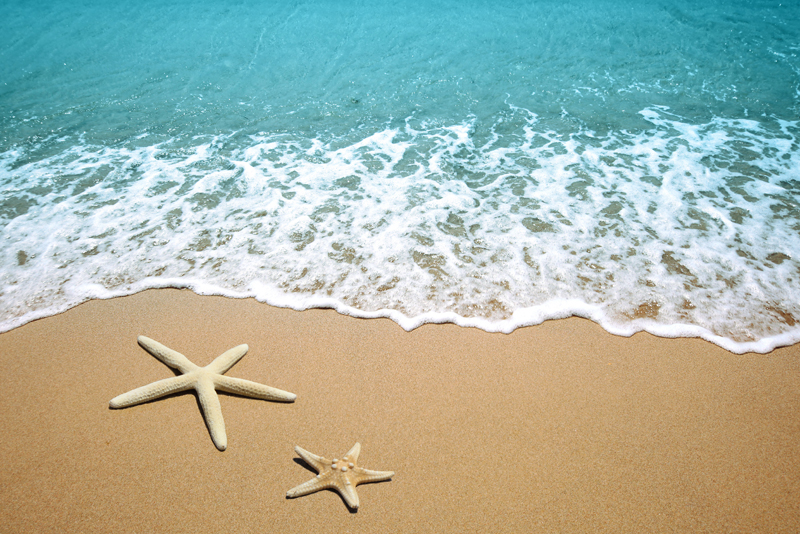 Tucked at the most inland point of the Grand Traverse Bay, Lake Michigan laps along pristine shores not far away, Traverse City, Michigan welcomes visitors to what is one marvelous, Midwest playground. Situated in the heart of the Traverse City area is one of Michigan's premier resort destinations, the Grand Traverse Resort & Spa.
Traverse City is designated an "All-American City," and recently given the No. 3 spot in the nation's "Top 25 Places to Retire," by Money Magazine. The area is becoming well known for its fine wines, freshly grown local foods, its unique arts and culture, miles and miles of beautiful beaches, an endless array of freshwater recreation, an abundance of natural beauty. With so much to offer in four-season recreation and relaxation, it seems the secret locals have known all along, the Grand Traverse area is almost too good to be true, is getting out.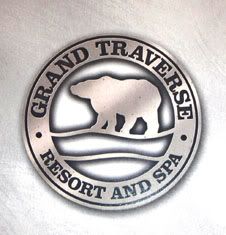 With over $15 million in recent renovations the Grand Traverse Resort & Spa is a premier location to indulge your every whim. With 600 rooms, suites and condos, the resort also features these amenities for its guests: a full-service spa, restaurants, lounges, shopping gallery, children's center, day camp, health club, indoor and outdoor pools, tennis center, beach club, and even a pet resort area where the four-legged member of the family can get a five star treatment stay as well.
Executive chef Ted Cizma of the Grand Traverse Resort & Spa is committed to serving locally grown foods harvested and prepared when they are at their optimum quality and freshness. Chef Cizma and the Grand Traverse Resort are major supporters of the areas "Taste the Local Difference," effort, a program promoting regional farms, wineries, groceries, restaurants, and many other fresh, locally grown food products in northwest lower Michigan.
Influenced by both big and small waters and its location along the 45th parallel, the Grand Traverse area experiences a milder climate. This milder climate provides ideal growing conditions for a wide variety of some of the finest fruits and vegetables to be found anywhere. The area is known for its succulent cherries, apples, grapes, peaches, plums, apricots, and strawberries. Producing a whopping 70-75% of the tart cherries grown in the U.S.
I had an opportunity to sit in on one of Chef Cizma's monthly Cooking Live demonstrations. With its sixteen story high views of the Grand Traverse Bay area, the lofty Aerie Restaurant & Lounge makes for a lovely location to learn some culinary secrets. Chef Cizma demonstrated this recipe, developed by Grand Traverse Resort Pastry Chef Cary Riley. What's the best part of a cooking demonstration? Sampling the results of course and what better to sample than a big slice of decadent Tiramisu! Umm!
For the Ladyfingers:
6 egg yolks
1/3-cup sugar
6 egg whites
2/3-cup sugar1/4 tsp. Salt
1 ½ cups all-purpose flour
Whip the yolks and the first amount of sugar until very light in color.
Start whipping the whites and salt. Gradually add the second amount of sugar. Beat the whites to soft peaks.
Sift the flour over the yolks and fold in with a rubber spatula. Fold in the whipped whites.
Fill a piping bag fitted with a round tip with the batter. Pipe out the batter onto a sheet tray in 3-inch ladyfingers.
Bake the lady fingers in a 375-degree oven for 10 minutes.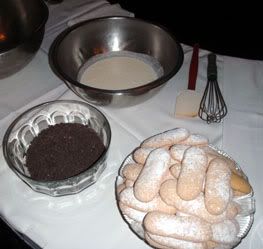 For the coffee syrup
1 cup water
2 cup sugar
½ cup ground coffee
Bring the sugar and water to a boil and remove from heat.
Add the coffee and steep 5 minutes. Strain through a fine sieve. According to Chef Cizma, you can substitute instant coffee but it won't taste quite as good. He says if you do substitute, "Substitute with something you have that you like".
For the mascarpone filling:
6 egg yolks
½ cup sugar
2 tbs. Water
2 cups mascarpone cheese
3 cups heavy cream
¼ cup Kahlua
¼ cup fruit brandy
Place the yolks in the bowl of a stand mixer and start whipping on high, (this can also be done with a hand whisk). Bring the sugar and water to a boil. Boil the sugar syrup until a probe thermometer reads 248 degrees. Pour the syrup over the whipping yolks. Whip until cool.
Add the cheese to the yolk mixture and whip just until combined. (Chef says you can substitute cream cheese for the mascarpone, but add sugar. He points out though that the mascarpone cheese has a better, more delicate flavor). The mascarpone seems soft but will firm up overnight.
In a separate bowl, whip the cream to medium peaks. Fold the cream and the liquor into the cheese mixture.
For assembly:
Dip 1/3 of the ladyfingers one at a time into the warm coffee syrup and place in the bottom of a glass bowl. Pour 1/3 of the mascarpone filling over the layer of ladyfingers. Sift cocoa powder or chocolate shavings over the filling.
Repeat step one two more times. Let the tiramisu chill for several hours before serving.
"You can crumble cookies and put them in a pie plate or serve them family style in a big bowl," says Chef Cizma.
_______________________________________________________________________________
Conveniently located near the Traverse City Cherry Capital Airport, flying in and out of the area is a snap. For more info on Grand Traverse Resort & Spa visit: www.grandtraverseresort.com, 1-(800) 748-0303.
Taste the Local Difference visit: www.localdifference.org, Traverse City Convention & Visitors Bureau, www.mytraversecity.com, and Travel Michigan, www.michigan.org.
You Should Also Read:
Higher Grounds Trading Company
The Great Lakes Shipwreck Museum


Related Articles
Editor's Picks Articles
Top Ten Articles
Previous Features
Site Map





Content copyright © 2023 by Hazel M. Freeman. All rights reserved.
This content was written by Hazel M. Freeman. If you wish to use this content in any manner, you need written permission. Contact Hazel M. Freeman for details.