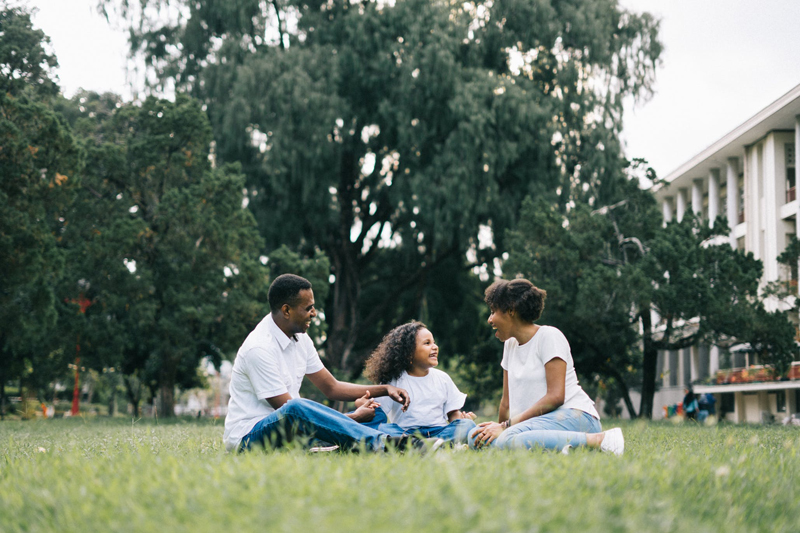 It is priceless: A mother's love. You cannot put a literal price tag on it; even if you tried. The worth of a mother's love goes far beyond the comprehension of the human mind. It was once quoted (I forget by whom) that the hand that rocks the cradle, rules the world.

In the context of this statement holds much truth. For a mother has the ability to bring forth kings and queens; leaders and dignitaries; life and world changers…only some do not recognize the power that they have.

There are mothers who have given the role a black-eye; mothers who should never raise or have influence on a child. But then, that is where those mothers—whether biological or not—step up to the plate and advocate for the children that need to know the worth of a mother's love.

What happens in the recesses of a mother's mind when she first realizes that she is with child? The joy and excitement; the fear and anxiety?—the emotions can be endless. But it is in that moment that a love relationship begins to grow.
Black mothers are strong by default. At least that is what I believe. Do you know of any other woman who can take on so many roles and still find time to instill pride in her children for who they are and what they can become?

Yes, there have been some women, and there will be some yet, that do not do well as a mother. They may not understand the complexities of what it means to give of oneself unselfishly. But for those that know, and do; my hats off to you.

We are always quick to say what is wrong, or what went wrong; quick to blame the mother for the child that does wrong and continues to take wrong turns. But we cannot forget about the mothers who have honestly done their best; regardless of the choices their children decide to make: Because in the end, the worth of that mother's love is no different than the mother's child who decided to do their best.

I love my mother. Our relationship has not always been what it is now. We took a journey together, and I am blessed to have her in my life; not just as my mother, but as my friend.

I wish each and every mother the most blessed Mother's Day. Praying that you know that your worth as a mother has not gone unnoticed; that the worth of who you are is in the breath that you take each day, and the love and care you show for the family you love. I salute you.

For My Mom

We didn't always get along. Perhaps because, secretly, we
Are so much alike. You had hopes and dreams for yourself,
And then you had them for your children. You did the best you could
With all you had; and in my eyes, that was the best.
I always knew that I was loved, no matter what
The season was. You had regrets, many you might say,
But I look at God, and remember what He says:
The race is not given to the swift, or strong;
but to those that endure to the end.
Endurance. That's a word for you.
You taught me how to endure.
I know without a doubt, the love you hold for me.
Now I want the world
To know, the love I hold for you.
I love you with all I am, and I thank God for who I am.
Because, He chose you to be my Mom.
And we all know, God knows all
And His mistakes are none.
Happy Mother's Day Mom!
I love you!
One more day and going strong!

©Ruthe McDonald



Related Articles
Editor's Picks Articles
Top Ten Articles
Previous Features
Site Map





Content copyright © 2022 by Ruthe McDonald. All rights reserved.
This content was written by Ruthe McDonald. If you wish to use this content in any manner, you need written permission. Contact Ruthe McDonald for details.