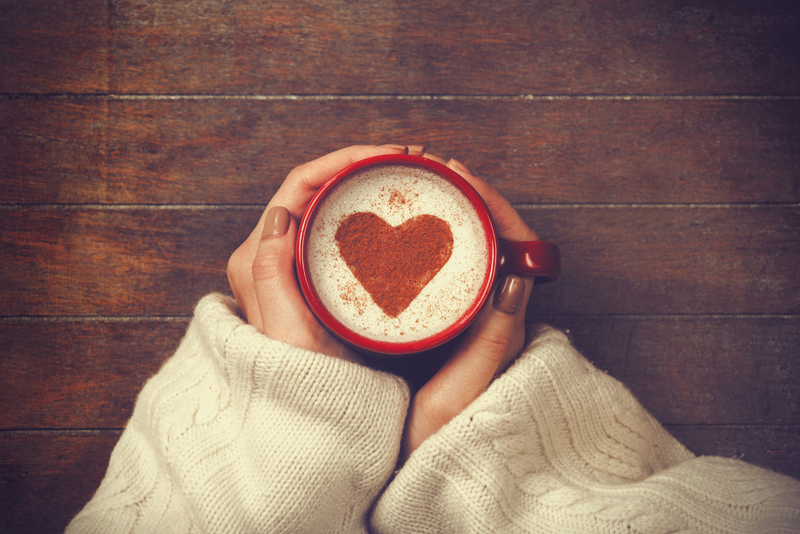 Picture the coast of British Columbia: cloudy, rainy…. Cold. It's no wonder that settlers to the area brought the knitting traditions of their homelands with them. And it's no wonder that, in an effort to support themselves, the Coast Salish tribes of the area turned to knitting to create cottage industries.

In Canada, Native Americans are called the "First Nations," and the tribes thus designated have lived in the cold, wet, and snowy climes since mankind crossed over from Siberia. The Coast Salish tribes inhabited the area between Alaska and California, and, like their kin across North America, relied on nature for the balance of their needs. Early on, members of the Cowichan, a Salish tribe inhabiting the British Columbia area, used spindles to make yarn from the wool of mountain goats, and wove blankets, leggings, and the like using simple looms. With the coming of the Europeans, smallpox and war decimated populations, and, again like other tribes across the continent, the Cowichan turned to working for the white man to survive. Sheep and missionaries arrived in the 1850's, with knitting lessons shortly following. The Cowichan first knit accessories, but eventually a locally distinctive design for sweater knitting emerged.

Similar to Icelandic lopayesas, Cowichan sweaters are knit from thick wool on large needles. Traditional design involves working from the bottom up in one piece, with drop-shoulder sleeves added after the front and back are finished. Thus, they are usually bulky and square in shape, a form which is emphasized by shawl collars and simple color patterning, usually across the chest. It's not unusual for a true Cowichan sweater to also have designs added across the hips and shoulders as well. Adapted from the styled art of the area, the patterns generally reflect the natural elements of the area, with trees, large mammals, and fish being popular motifs. Cowichans are knit using the stranded knitting technique, but with a few twists. For one, the large motifs mean that one must use specific techniques to avoid extremely long floats that can catch fingers and zippers (which, by the way, are a recent addition to the art.) For another, these sweaters are traditionally knit in natural shades of undyed wool, in two or three colors only.

Over the years, this style has of course been modified and sold by non-native American companies, including Mary Maxim, Ralph Lauren, and Pendleton. It takes some searching to find a true First Nations piece outside of British Columbia, and tribal members strongly dislike the tribal name being applied to a sweater designed or knit by someone who isn't a member. In order to avoid cultural appropriation, designers who base their ideas on this form may use the term 'Cowichan-inspired' to label their work.
Possibly the most famous example of a Cowichan inspired sweater can be seen on 'the Dude', played by Jeff Bridges, in the movie The Bg Lebowski.

Created by Pendleton in 1972, the lamb's wool "Westerly" proved to be so popular that the company still sells the same style. At two hundred and thirty-nine dollars, it's not an inexpensive purchase; fortunately for us, it's possible to knit one that is very similar for far less. In her book Knitting in the Old Way: Designs and Techniques from Ethnic Sweaters>, Priscilla Gibson-Roberts offers a version called a "Cowichan Cardigan with Pictorial Motifs." On Ravelry, one can view different versions of the pattern before purchasing the book.

Disclaimer: I am not a member of the Cowichan or any other Coast Salish tribes. I purchased my copy of Gibson-Roberts' book with my own funds.

You Should Also Read:
Mary Maxim Sweaters


Related Articles
Editor's Picks Articles
Top Ten Articles
Previous Features
Site Map





Content copyright © 2022 by Korie Beth Brown, Ph.D.. All rights reserved.
This content was written by Korie Beth Brown, Ph.D.. If you wish to use this content in any manner, you need written permission. Contact Korie Beth Brown, Ph.D. for details.