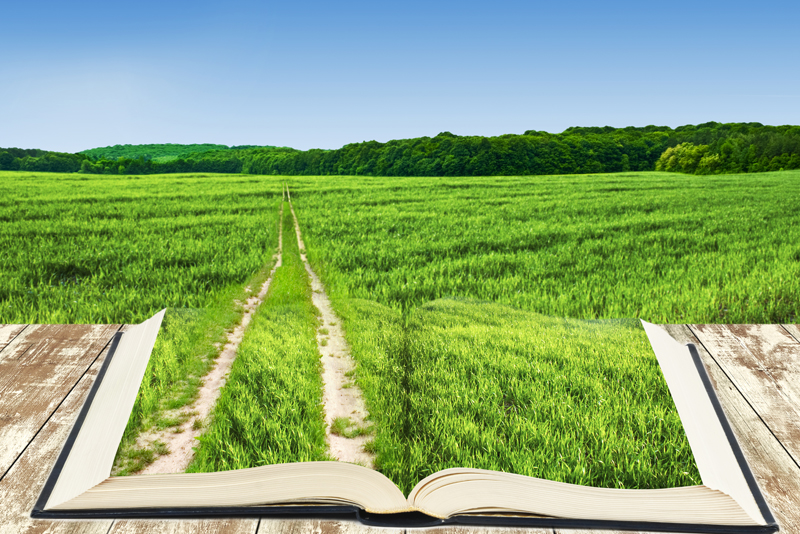 Blogging has become a big part of internet writing for all topics of interest. Genealogy is no exception. Hundreds of family researchers have started blogging and not just about their particular families. A group has formed that centralizes a place for all genealogy bloggers to join and learn from. They have named this group,
Geneabloggers
. It is free to join and the benefits and networking are wonderful for those who love to write and also do genealogy research. It's founder,
Thomas MacEntee
, has provided an avenue for writers and genealogists that cannot be matched anywhere else.
Requirements to join Geneablogger: you must either author a blog related to genealogy and family history or you are a reader of these types of blogs. If you have a genealogy or family history-related blog here's what you can do to get involved in a fast-growing community of like-minded bloggers who are always ready to lend a hand to new GeneaBloggers members:
Get on the GeneaBloggers Blog Roll


Display the GeneaBloggers Badge


Let Us Know Your Blogiversary


Join GeneaBloggers Group on Facebook


Check Out Events on the GeneaBloggers Calendar


Participate in Daily Blogging Themes
You will not be left on your own should you decide to join this wonderful group. There is a section for
Blog Resources
:
Resources on Blog Copyright and Content Theft


Blog Design


Blog Templates


Data Backup


Editing Photos


Icons


Improving your Blog


Linking


PDF
There is a section for
Genealogy events
. Some events that are current are Geneablogger's events. There are daily, weekly and themed topics you can write about if you choose to, or just read in your spare time. Here are some daily themes:
Madness Monday: create a post with the main focus being an ancestor who either suffered some form of mental illness or an ancestor who might be hard to locate and drives you mad.


Tombstone Tuesday: create a post which includes an image of a gravestone of one or more ancestors and it may also include a brief description of the image or the ancestor.


Wordless Wednesday: create a post with the main focus being a photograph or image. Some posters also include attribute information as to the source of the image (date, location, owner, etc.).

Treasure Chest Thursday: create a post with the main focus being a family treasure, an heirloom or even an every-day item important to your family.


Follow Friday: create a post in which you recommend another genealogy blogger, a specific blog post, a genealogy website or a genealogy resource. Tell us why they are important to the genealogy community and why we should follow.


Surname Saturday: There are two ways in which you can join in the fun: Twitter Participants must have a current and active Twitter account in order to participate. During the day on Saturday, participants "tweet" about the surnames they are researching. All posts should include the #surnameshashtag. Here is the current listing of Surname Saturday messages on Twitter: Surnames. Bloggers: If you have your own genealogy or family history related blog, you can participate in Surname Saturday. What is it? Surname Saturday is a daily blogging theme used by many genealogy bloggers to help them post content on their sites. To participate in Surname Saturday, simply create a post in which you discuss a surname and mention its origins, its geographical location(s) and how it fits into your genealogy research.


Sentimental Sunday: create a post with the main focus being a sentimental story or memory about an ancestor, or maybe even a touching family tradition.
One of my favorite Geneabloggers is Randy Seaver. His blog is
Genea-Musings
. Every Saturday he has a theme of fun things to write about. I have used some of these blogs I have participated in as articles in the past. (
Saturday Night Fun's Ancestry.com Winner
,
Genealogy Inspiration
,
Genealogy Records Wish List
)The great thing about reading or joining Geneabloggers is there is no pressure to write or participate. It is up to you and your schedule what blogs you wish to participate in or read. Some topics relate to the blogger's personal family, but some are educational and have data that you might use in doing your own research. Take a look and see if Geneabloggers has something to offer you as a genealogy writer or researcher.
You Should Also Read:
Geneabloggers
Genea-Musings
Blogging Events Calendar


Related Articles
Editor's Picks Articles
Top Ten Articles
Previous Features
Site Map





Content copyright © 2022 by Tina Sansone. All rights reserved.
This content was written by Tina Sansone. If you wish to use this content in any manner, you need written permission. Contact Tina Sansone for details.