CD Review - The Murder of My Sweet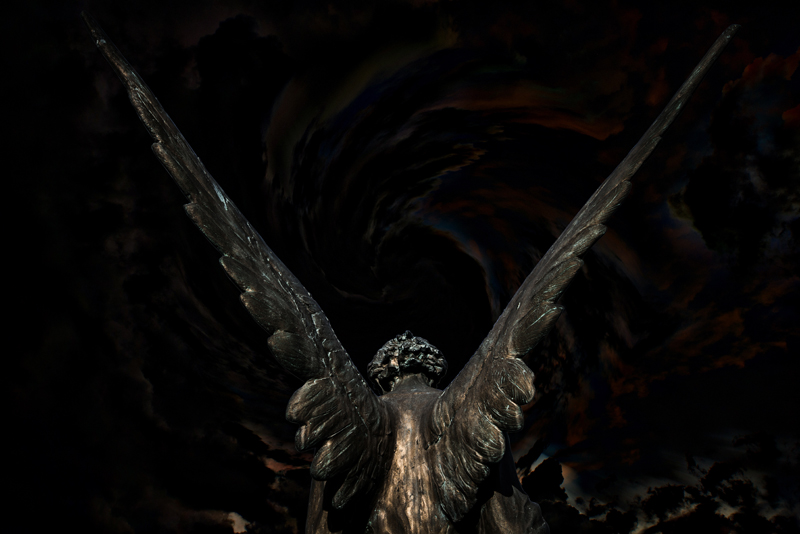 You know those songs that you hear sometimes and think "this could totally be in the soundtrack for a movie"? Well, a brand new Swedish band has crafted an entire CD of music just like that. For those of you that might have the wrong idea jump to mind, this is not one of those ambient or Celtic-flavored sets that might be in the vein of Hans Zimmer or something like that.
This is a rock band but pumped up in certain areas like vocals and keyboards, sort of like Queen meets Styx.
The Murder of My Sweet
was put together by Mind's Eye (who are on hiatus at the moment) drummer/producer
Daniel Flores
and a damn fine job he did. Bored with prog music, he wanted to marry his love of soundtracks with a rock format. Securing some of Sweden's top session players (
Daniel Palmqvist
– guitar,
Johan Niemann
– bass (Neimann is a former member of Therion, Tiamat and Opeth) and keyboardist
Andreas Lindahl
), he began to craft the material which he wanted to have a dramatic feel. In keeping with the movie vibe, the name of the band was taken from a film noir from the '40s.
The last piece in the puzzle was finding a vocalist. He had heard that
Angelica Rylin
was quickly becoming Sweden's best vocalist. After he heard her, he found that information to be correct. Rylin is a former dancer-turned-vocalist and this is her first band, although you'd never know it. She has a voice that just pulls you into the deep end. It's a strong voice with power and range and just oozing with personality. Although I respect Nightwish and those sorts of bands, I'm not really a fan of those sorts of vocals. For me, Angelica just fits the bill perfectly.
There are three key main components that add up to the success of this project. The first key is the vocal presentation of Angelica. Equally important are the songs which are all excellent. There are 12 songs on
Divanity
and you get a strong mental image with each and every song. In fact, several of them have a tremendously compelling storyline that has your ears glued to the end to find out what happens to the character involved. Most of them run around the four minute mark except for the record-closer which stretches past seven. They're all very dynamic with little tempo changes here and there that keep your interest level high throughout.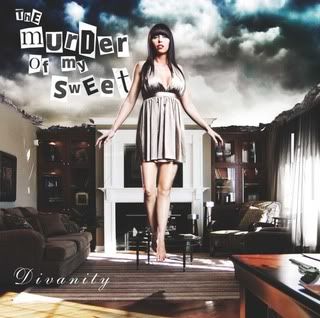 The final component is the awesome arrangements and background vocals. The tendency for projects of this sort is to go overboard with multi-layered vocals and bloated keyboards. Fortunately, Flores side-steps those pitfalls and builds things up just like a tastefully decorated wedding cake. The keyboards are almost omni-present but not obtrusive. One of the key fixtures is the background vocals. Flores has avoided the temptation to build a wall of sound of vocals which can be great for effect but can quickly lose its appeal in short order. Here, they are used in short bursts with great harmonies and overall they add a great deal to a lot of the songs. In addition, the drums are up front, well placed in the mix as they add a layer of excitement but do not overshadow the other instruments.
Of the songs, there are several that really stand out but the entire set is quite, quite good with nary a bad one in the bunch. The CD kicks off in dramatic fashion with "No Evil" as if Wagner lightened up and started noodling on the keys after doing ecstasy. Immediately Angelica's voice throws a handcuff over your ears and leads you deep into the song. Forget about struggling. You can't leave until the CD is done and you don't want to. This is the perfect song to open up the record with the first of many great choruses to come.
"Follow the Rain" is next up and is one of the strongest songs on the record. Absolutely stellar. The keyboards on "Bleed Me Dry" are like quicksand sucking you right in and from the first notes you're hooked. The laid back first verse quickly changes gears and by the time you hit the chorus….wow. This is a positively phenomenal song. Angelica sounds fantastic and the keyboard riff is like nectar to a bee.
"Chemical Attraction" is terrific and "Kiss of Death" provides a nice change in tempo. The hard-charging "One Bullet" with its great background vocals delivers a chorus that is exceptional. "Tonight" continues the winning streak and the mid-tempo "Storms of the Seas" really allows Angelica's voice to hold court. "Destiny" and "Revolution" are both very strong. "Valerie" really paints a vivid mental picture with the fictional story line about one of the many young women who chases fame in the big city.
The record's opus is the last song "Death of a Movie Star" that the band describes as their "Bohemian Rhapsody". Attempting something of this sort might lead a band into murky waters that are can be fatal. Fortunately, they are skillful enough to steer away from the sticky parts and have assembled a song that truly takes your mind on a temporary vacation. Extremely well done.
If I had one complaint, it's that I would like to hear the guitar a bit more in parts. The keyboards take the lead in a lot of the songs and is very appropriate in that role. A song or two with a bit of six-string snarl would round things out nicely however. Also, I would have included the song "Another Dawn" on the CD. This is an absolutely excellent piece that stands out from the others due to the slower tempo. Frontiers Records will release it as a bonus track along with another one, "Shivers Down My Spine", along with the single "Tonight" on May 17.
This is one of the strongest debuts from a band that I've heard in some time. I absolutely love this record and am having a hard time playing anything else. Hopefully, the band will find itself on North American shores in the near future as I can only imagine their live show will be as dramatic as the record, Hurry up, guys!
* Editor's note: In the interest of full disclosure, I received this CD free of charge from the record company.
You Should Also Read:
Official website


Related Articles
Editor's Picks Articles
Top Ten Articles
Previous Features
Site Map





Content copyright © 2019 by Morley Seaver. All rights reserved.
This content was written by Morley Seaver. If you wish to use this content in any manner, you need written permission. Contact Morley Seaver for details.