Interview - The Murder of My Sweet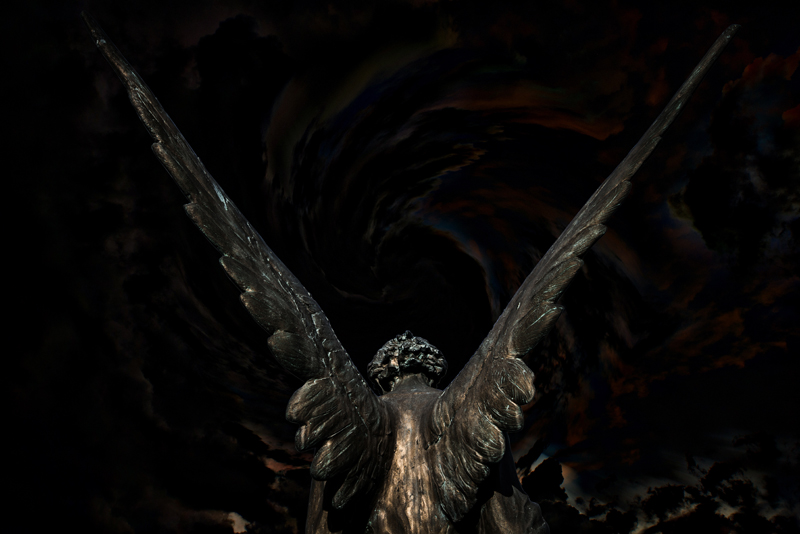 There was Glam Rock. There was Nu Metal. New styles and genres of music spring up all the time like weeds in an unattended garden. Now there's a new kid on the block: Cinematic Rock. The Murder of My Sweet is the fledgling unit launched by Mind's Eye drummer/producer Daniel Flores.
Buoyant, larger than life and senses-stuffing all might be used to describe the band that has just released their debut record,
Divanity
on Frontiers Records. All the songs tell a story and suck you in like a coked-up circus carny or like a good movie soundtrack.
The drawing card for the band is the magnificent vocals of Angelica Rylin whose pure and powerful tones deliver the carefully crafted, hook-ridden songs. Less obtrusive but still enticing are the excellent background vocals, sweeping arrangements and lush (without sounding bloated) keyboards.
I played this record the first time and thought it was pretty good. The second time, I thought it was great. Now I can't stop playing it. I had a chance to interview Daniel and Angelica recently. Here's what they had to say:
Morley: How long ago did you first conceptualize The Murder of My Sweet and since your previous work seems to be a little more on the prog side, what is it about this more straight-forward material that appeals to you?

Daniel:
Well for starters I just was fed up with the prog scene. I needed something new and I felt I was repeating myself. After the last album with Mind's Eye and over 30 reviews saying the album was a 10/10, I just felt that no Swedish band had taken a prog album to this level so why continue doing it? Better quit when you are on top and so I did.
The Murder of My Sweet is like fresh new air and there is lots of undiscovered ground to explore, I just feel like progressive music lovers have certainly heard it all by now and my generation is moving on =) and so am I.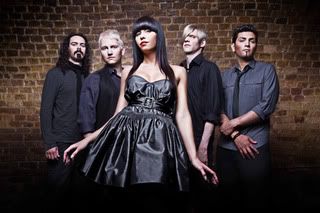 Morley: I've read that there were a few previous incarnations of this band. Has your vision changed very much from the first line-up?

Daniel:
Not really. I mean Angelica's voice really took the band to a level I could not imagine but at the same time my vision stayed the same. That being: Cinematic Rock music accessible for a large number of people. The band will, however, change a little bit but as Angelica is still singing no one will ever feel any difference.
Morley: You've worked with Johan in Mind's Eye. How did you find everybody else in the band and were you looking for any other qualities other than musical abilities?

Daniel:
Most of us are friends and I just wanted to find people I could see myself spending a lot of time with. Of course it didn't hurt that they were some of the most recorded Swedish metal musicians in the business at the moment but the main reason were these:
1. Can play any style
2. Likes to drink beer
3. Incredibly talented
And last but not least: Nice to have around
Morley: Angelica is certainly a dynamic vocalist. Did the songs take on a different shape after she came on the scene or was everything written after you and her had formed the foundation of the band?

Daniel:
Most of the songs on the album are written by Angelica and me during the development of the band and that's why you can hear such dynamics and diversity in the songs. She is very talented when it comes to hooks. A real natural! For some of the songs I had written before she was involved, I just changed for her voice and that seemed to work perfectly as she came up with her own lyrics.
Morley: What is your musical background; what other bands have you been in or played with and how did come to join forces with Daniel in The Murder of My Sweet?

Angelica:
I started out as a dancer when I was a girl and I even went to the Swedish Ballet Academy here in Stockholm which is a very good school but there I learned that I was a much better singer than a dancer. Eventually I had to make a decision whether I wanted to develop more as a dancer or become a singer. I mean, if I should commit 100% to both I would have had to stay awake 24-7. For a couple of years I tried to progress as a singer and started looking for the right producer, which wasn't easy. There are a lot of people out there calling themselves producers but they are often better at talking than actually getting some where. I met Daniel through a mutual friend of ours and I must say he exceeded my expectations and is a fantastic producer and songwriter.
Morley: Your music has a real cinematic quality just like the origins of the band name. Does this come from Daniel or is it a direction that you've helped cultivate as well?

Angelica:
When Daniel and I started working together and got to know each other better we realised that we had a particular thing in common, the passion for movies and sound tracks. Daniel is amazing at composing and arranging score music and we thought we should take that element and make it our sound. There are many other bands, and especially female-fronted bands, that have massive strings and keyboard arrangements but I don't think any one has taken it to this level. We like to push the envelope a bit.
Read the rest of the interview by clicking the link below
You Should Also Read:
The rest of the interview
MySpace
Official website


Related Articles
Editor's Picks Articles
Top Ten Articles
Previous Features
Site Map





Content copyright © 2022 by Morley Seaver. All rights reserved.
This content was written by Morley Seaver. If you wish to use this content in any manner, you need written permission. Contact Morley Seaver for details.