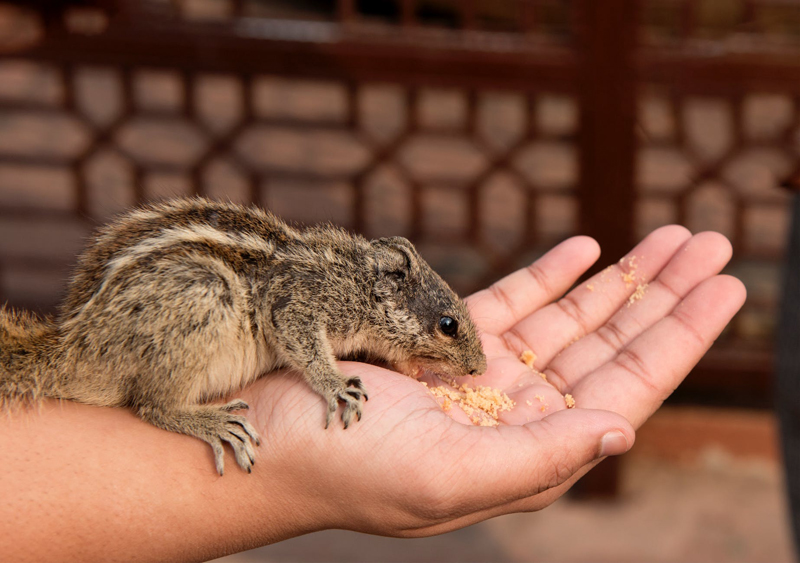 I had grown up on a ranch and mostly thought about a chicken as a farm animal. At least until I fell in love with a chicken. Yes, head over heels!
A number of years ago we were asked to be volunteer caretakers of the McFarland Living History Ranch, in Galt, California. We thought the project had enormous potential for our community and surrounding communities, primarily the schoolchildren. Of course, we had to physically live on the property, so we sold our home and moved to the ranch.
The weekend we moved to the ranch the Early Day Engine and Tractor show was in full swing. We had responsibilities, our ranch guests always came first so there our U-Haul truck set in the yard with the meter running.
That same weekend the ranch director's brother stopped by to ask if we wanted a chicken, I thought to myself, what's a ranch without a chicken? Since all our belongings were sitting in a U-Haul truck, on our front lawn, and we were busy attending to the visitors of the Early Day Engine and Tractor show, I really didn't think he meant, right now. But, he did mean right now, shortly after talking to us he showed up with a chicken, an Araucana chicken. What is unusual about the Araucana is that they lay anything from green eggs, blue eggs, to even pink eggs. She was a sweetheart. She had been named Chickie and that remained her name.
The ranch had a historical chicken coop that was far from ready. Everything on the ranch had to be restored to its original historical state. The chicken couldn't be free ranged because we had coyotes.
Our chicken quickly became a pet chicken. At night she stayed in a pet carrier inside our house. During the day I would let her loose and she would follow me around the ranch as I attended to my duties (which were 85% of a 24-hour period). When she couldn't be free she stayed in our fenced yard.


The McFarland Living History ranch was a great setting for school children to time warp back to pioneer times, to live just as the pioneers did. We had several bus loads of school children every week. The children did everything just as the pioneers did, including making butter and tending crops with historical tools.

Chickie loved it when the school children arrived. She would line up with the children, single file, and followed the children to each activity station. One of these stations was the storytelling station. The kids would arrive at the pre-setup stations, in line, create a circle, and then sit down.

Chickie would also stay in a single file line with the children, until they arrived at the circle. She would follow the kids around the circle, when the children set down Chickie would head straight to the middle of the circle. She loved being the center of attention.

People wonder why some people choose exotic pets as their companion pets. I can't say I ever hankered for a chicken as a pet. We had chosen each other to be companions. I never knew I could love a pet chicken so much.

Each animal has its own unique personality as do all people; all exotic pet owners – just as I did, find love where you least expect to find love. I just never know what exotic pets will find me.

Hundreds of animals at Exotic Pets BellaOnline!Pet Ducks - Ducks Unlimited


Amazon has a 24-hour cookie. So, if you follow my link today, and then decide to think about the purchase the link will expire in 24 hours. By all means think about your purchase but please go back through my link so that I get credit.
My Exotic Pet Shop – opens to a world of products safe for your pets from A-Z including product and book reviews
Homemade Living: Keeping Chickens with Ashley English: All You Need to Know to Care for a Happy, Healthy Flock
Homemade Living: Keeping Chickens with Ashley English: All You Need to Know to Care for a Happy, Healthy Flock



Farm Vet a great educational and fun game for adults and children, Zoo Vet is also available.
Farm Vet


You can forward this article to a friend scroll down and look for the middle icon circle "Tell a Friend" is right after the newsletter subscribe area. You can print a printer friendly copy from there too!

Scroll down a litter further and sign up for the exotic pet's newsletter. Your email is 100% safe, I never even see it. You will receive a newsletter twice a week. Once in a great while an emergency newsletter may go out, but this would be only for a big illness outbreak or other emergency. Subscribe so you will know when new content comes out!

Be one of the first to follow Exotic Pets BellaOnline on Facebook and Twitter.

Exotic Pets on Twitter
Diana Geiger on Facebook

If you have a comment about this article, if you have a question, or just want to say hello and get to know other exotic pet owners, stop by the Exotic Pet Forum! Comment Here

Feel FREE to Contact me anytime. You can reach me via my bio page. Click on my name.
Contact Diana

This site needs an editor - click to learn more!

You Should Also Read:
Exotic Pet Site Map
Children's Pet House (For Kids)
Exotic Pet Shopping (the safest for your pets)




Related Articles
Editor's Picks Articles
Top Ten Articles
Previous Features
Site Map





Content copyright © 2022 by Diana Geiger. All rights reserved.
This content was written by Diana Geiger. If you wish to use this content in any manner, you need written permission. Contact BellaOnline Administration for details.