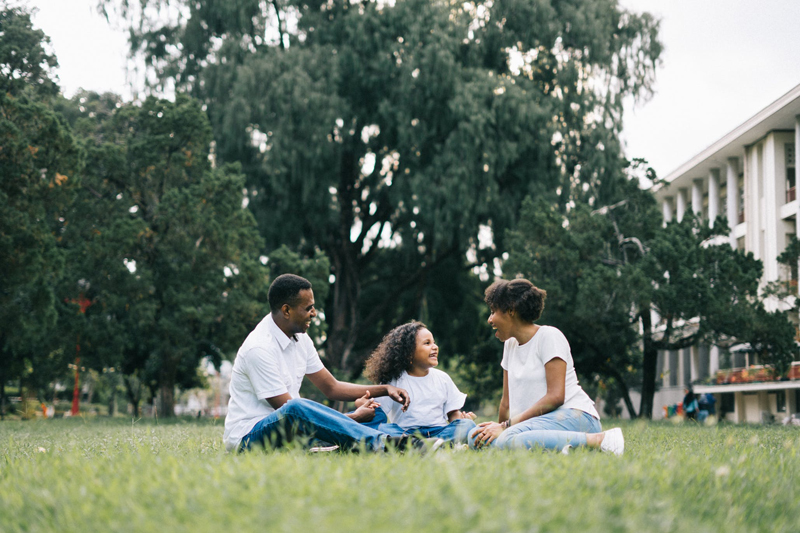 We can either be a people that talk about doing something, or a people that do something. We can continue to sit around and gripe about our situation, our communities, our cities and states. Or, we can begin to take a stand and be about doing something to make a change.

Often times we are faced with situations in life that cause us to rethink and assess our life choices. Suppose during our assessment we came to the conclusion that we are the problem. Not the government. Not our employers. Not the drug dealer or gang banger. Not the schools. And not even the church. We are the problem, because we are doing nothing.

That's a lot to take on, isn't it? It's called responsibility. It is about taking control of our lives, our own individual homes and starting from there. Too many people have given up even before starting. The problem is; if everyone shares this attitude, then we will continue to have the struggles that we have, destroying ourselves from within.

Things are not going to change just because we want them to change. Yes. We should practice having positive thoughts and envisioning that which is good. Yet, that is not enough to make a difference. You have to first believe that it is possible, and then take the steps necessary to bring those visions to pass. This begins with you: the individual.

You are going to have to get your hands dirty and be prepared to work hard for what you want in this life. Be prepared for some failures, and some bumpy times, and obstacles. Just do not give up when they come. You are going to have to learn to maintain eyes on your own backyard; not being distracted or discouraged by those around you.

If we want things in our life to change, and things in our communities to change, then we must begin with self. What is it about you that can make a difference? What can you do as an individual to make a difference in the lives of those in your own home? Too many times, we stretch our vision to those outside of us, without realizing that ministry begins at home. How can you change anything, and expect change to occur around you, if you cannot even make a positive change within your own four walls.

Stop waiting for someone to come and rescue you from out of your hole. Stop waiting on someone else to do what you have already been equipped to do. It is time to take responsibility for what occurs in your life, in your home, before you can even think or do something that begins outside of your home.

People that talk about doing something but never get around to actually doing something are those that have given up on their own life, and have not taken responsibility for their lives and the influence of those in their home. And the only thing they accomplish is passing the same attitude along to the next generation living within their walls of influence.

People that actually do something are those that have figured out that it does not begin with an army to make a difference. But it begins with one person with a determined mind and made up heart to make a difference.

Once this is recognized, and you begin to take a stand and raise the standard for yourself and your home, you begin to realize the influence that you have on those around you. What is the saying? Birds of a feather flock together. Whatever you are, you will attract to yourself. Whoever your children are, they will attract to them the same kind.

Your sphere of influence is greater when you know who you are, and have a mind that is determined to make a difference, and not allow your situation to dictate how your life, family, home and community will be. Where you see chaos and ruin; you can believe that those people have lost hope and have no vision. They seek to get what they can, however they can. And they accept the little slice of pie that is given, rather than knowing that they can have the whole pie.

It is our responsibility as individuals to make change happen. Individuals make up families and communities. Individuals have influence on groups of people. An individual that is determined and knows what they want can strike a mighty blow: either for good or for bad. For the individual that knows who they are, what they want, and where they want to go: you have the ability to persuade others to follow you. It is up to you if that will be for the good or the bad.

We can sit and complain and talk about what we would do. Or, we can take responsibility to do what is right and do something positive for ourselves, our families, our communities, and our world. We are making a difference each and every day whether we do something or not. But it is the individual that does something that has the greatest impact. So why not decide to do something, and make it good. Take control. Take responsibility. This is the only life you get on this earth; so why not make it the very best and make a difference.



Related Articles
Editor's Picks Articles
Top Ten Articles
Previous Features
Site Map





Content copyright © 2023 by Ruthe McDonald. All rights reserved.
This content was written by Ruthe McDonald. If you wish to use this content in any manner, you need written permission. Contact Ruthe McDonald for details.