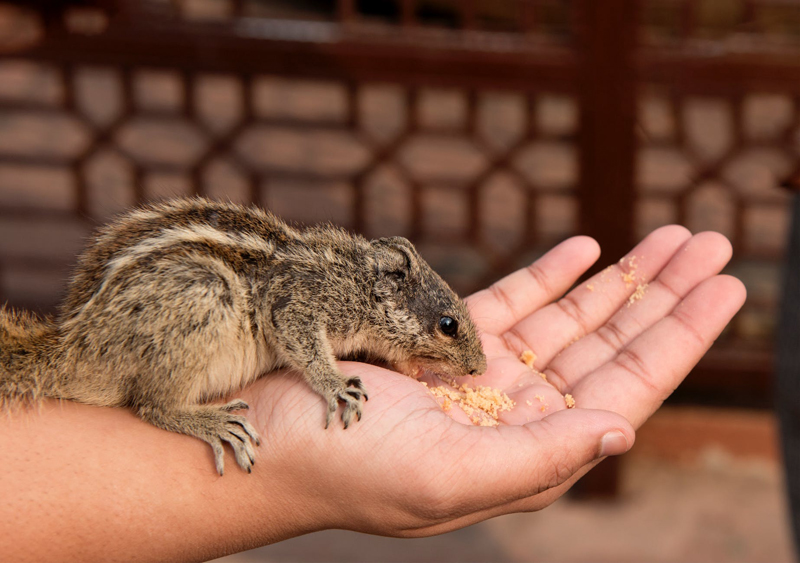 From a very tender age I never had a doubt in my mind that I would see my pets that had passed away, again in the future. My dogs, cats, exotic pet skunks, exotic pet raccoons, rodents, ferrets, parrots, birds, reptiles, amphibians, even my alligator.
Having that unequivocal faith has saved me from much pain and suffering. Not just the loss of my beloved pets but also the day my son passed away caused by a horrible accident. Having that undisputable devotion got me through that awful day and every single day since.
It wasn't just my religious upbringing that gave me that crystal belief but also Near-Death experiences (NDEs), I first learned of such experiences through a Death and Dying course I took many years ago. Ever since taking that course the subject has intrigued me so I try to stay up on the latest research.
I think the proof is in the pudding because of detailed research of Near Death Experiences (NDEs). My interests sparked by scientific exploration into the field of life after death. The subject is no longer taboo, as the subject has become mainstream science, as more scientists, physicians, clergy, psychologists, and other professionals are researching and become expert in the field. Over 8 million Americans alone have experienced NDEs many greeted by loved ones including previous pets.
God gave a divine spark which gives life to all living things; including animals. Many religions in the world accept this as truth. We can call this divine spark the Holy Spirit, spiritual essence; a life force in all humans and animals. I have often wondered if this life force includes plant life. Is this life force the soul?
I think an excellent example of my view of life, the afterlife, life force, and how all life force (spiritual essence, divine spark) is tied together by this single life force was seen in the movie Avatar.
As I research the sacred books of many religions, to name a few Qur'an, the Vedas, Kabbalah, Torah, the Holy Bible touch on the subject of the afterlife, and animals having souls. Even ancient African texts, from which many religions grew, gave reference to animals and souls.
References from sacred books
Genesis 6:17 (King James Version)
"And, behold, I, even I, do bring a flood of waters upon the earth, to destroy all flesh, wherein is the breath of life, from under heaven; and everything that is in the earth shall die."
Holy Bible Genesis 6:17 (New International Version)
"I am going to bring floodwaters on the earth to destroy all life under the heavens, every creature that has the breath of life in it. Everything on earth will perish."
The Book of Revelations
is full of descriptions of Heaven, including animals. Interestingly enough, it was the animals that were able to open the seals of the scroll held by the One on the throne.
Qur'an Sura 6 - Al-Anaam (MAKKA): Verse 38
"There is not an animal (that lives) on the earth, nor a being that flies on its wings, but (forms part of) communities like you. Nothing have We omitted from the Book, and they (all) shall be gathered to their Lord in the end."
Buddhism
, though not a religion, is not based on a single holy book. The Tripitaka, one part of the Dhamma as told by Buddha references that all creatures (including animals) have a soul.
Kabbalah
and the
Torah
teach that animals have a soul as well as free will.
We can turn to science. If a person believes in evolution, we all came from animals. Therefore, animals have souls. Humans have viewed animals as inferior, as service animals, as slaves, or worst as food. To be contained in deplorable conditions, to suffer only to be slaughtered.
Non-believers of near death experiences have been quickly converted after experiencing an NDE. Or another person who began as a skeptic, spent years witnessing people who passed on and also experienced NDEs, then became a devote believer. This person was Dr Elisabeth Kübler-Ross who dedicated her life to dying people. Many of these people experienced NDEs and described their occurrences to Ross. These people included children and adults and many people witness their pets in the afterlife during their NDE.
There is no doubt in my mind I will share my life with my beloved pets and exotic pets again when it is time for me to give up my physical body.
Amazon has a 24-hour cookie. So, if you follow my link today, and then decide to think about the purchase the link will expire in 24 hours. By all means think about your purchase but please go back through my link so that I get credit.
My Exotic Pet Shop - If there is something you need for your pet, a gift for a friend, or an item for yourself - please consider shopping from my shop.
Pets Have Souls Too (Paperback)
"Do our pets have souls? Jenny Smedley's work with people and their pets has led to overwhelming evidence not only that they do, but that they also have the capacity to help, heal and even be reborn, giving comfort and unconditional love to all. With true stories from their owners, you'll find out about: pets who revisit their owners after death; pet messengers, who bring back news of passed loved ones; psychic pets; pets and reincarnation; wild animals and their souls; and, how to communicate with your pet on a soul level."
Pets Have Souls Too




Help support Exotic Pets Bellaonline by purchasing my EBook; jammed pack full of great Information.

If you have enjoyed my exotic pet articles I know you will enjoy my brand new EBook. Ferrets: A Complete Guide is an EBook for novice ferret owners, experienced ferret owners, and people that are considering a ferret for the first time. Great as a reference guide or a standalone care book for ferrets.

Ferrets: A Complete Guide

Easy download, instant access, and inexpensive for one of the best books available on ferrets! This is also a way to help support Exotic Pets BellaOnline. We donate our time and BellaOnline is a non-profit site, all revenue except for expenses (servers and whatnot - no salaries period!) is donated to charity. Paypal and credit cards! Only $2.50 Big savings when books don't have to be printed, also saves our natural resources!


You can forward this article to a friend scroll down and look for the middle icon circle "Tell a Friend" is right after the newsletter subscribe area. You can print a printer friendly copy from there too!

Scroll down a litter further and sign up for the Exotic Pet's Newsletter. Your email is 100% safe, I never even see it. You will receive a newsletter twice a week. Once in a great while an emergency newsletter may go out, but this would be only for a big illness outbreak or other emergency. Subscribe so you will know when new content comes out!

Be one of the first to follow Exotic Pets BellaOnline on Twitter.
Exotic Pets on Twitter


If you have a comment about this article, if you have a question, or just want to say hello and get to know other pet owners, stop by the Exotic Pet Forum! Comment Here

Feel FREE to Contact me anytime. You can reach me via my bio page. Click on my name.
Contact Diana



This site needs an editor - click to learn more!

You Should Also Read:
Exotic Pet Site Map
Ferrets: A Complete Guide EBook 2.50
Exotic Pet Shopping (the safest for your pets)




Related Articles
Editor's Picks Articles
Top Ten Articles
Previous Features
Site Map





Content copyright © 2022 by Diana Geiger. All rights reserved.
This content was written by Diana Geiger. If you wish to use this content in any manner, you need written permission. Contact BellaOnline Administration for details.