Patons Canadiana-yarn review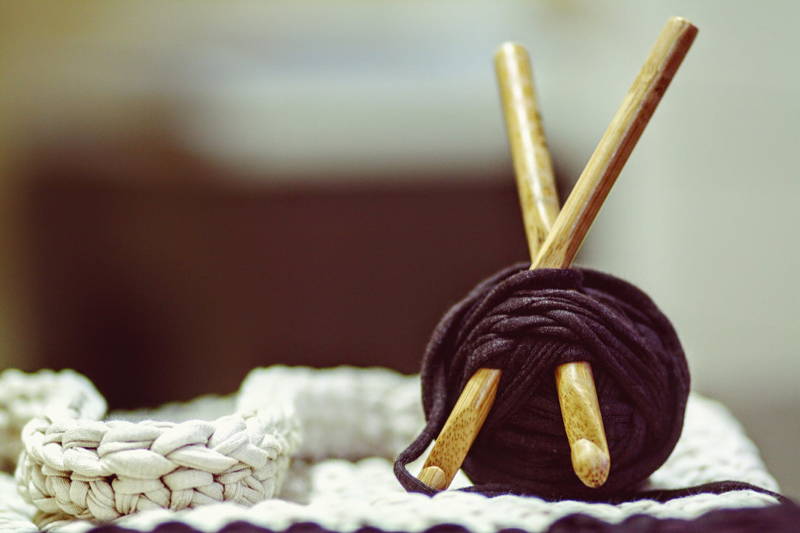 Made in Turkey, Patons Canadiana is a size #4 medium worsted weight. It's recommended that knitters use a US size #7 (4.5mm) needle and crocheters use a US size H (5mm) hook when working with this 100% Acrylic yarn which is so soft you'd think you was working with a piece of cloud. Each skein of Patons Canadiana solid is 3.5 oz/100g and approximately 205 yds (187m). Canadiana also comes in 'variegated' colors. I say, " 'variegated' " because these are actually ombre skeins (example: Morroco Variegated consists of a burgundy, green, blue and yellow; all in muted shades). The variegated skeins also come in 3.5 oz/100g, but has 192 yds (175m).

I crocheted up a facecloth with the color Cardinal; which is a nice, pretty, bold red color. Instead of working with the size H, recommended hook, I used my favorite size I because I crochet tighter than most people. The first thing I noticed was how the four plys were easily split with my crochet hook while drawing up a loop or pulling through two loops on the hook. This only happened about once in each row of thirty-one stitches. While that's not a bad ratio, it's still enough to make it aggravating at times. All in all, I believe that I would purchase this yarn in the future. I feel that the softness gave me such a comfortable feeling, while working with it that the yarn splitting seems to be menial in comparison.

Another thing I noticed, after doing a few rows, is how soft this yarn is to pull through the fingers. While I crochet, I wrap my working yarn completely around my pinky, under the ring and middle finger and then over top of the index finger. With acrylic yarns, it's typical for the spots (around the pinky and on top of the index finger) to become chafed from the friction of an unnatural fiber-very similar to a rope burn. But not so with Patons Canadiana. I feel that I could work for several hours with this yarn without worry of skin irritations.

Patons patterns can be found in craft stores and at www.patonsyarns.com. You'll find patterns (both free and for sale), for both knit and crochet; which are marked with a circle and knitting needles or a crochet hook. It's always special page that's allotted just for new patterns. Or, you can look up specific patterns using the site search engine. There's a guided search where you can look up patterns for women, men, babies, toddlers, children and pets. You can also divide your search according to knit/crochet/non-needle or by the skill level.

Patons has always been a favorite yarn of mine and I look forward to new yarns and new patterns-both in stores and online.

*The Patons Canadiana was a sample yarn gift from my sister (who received it free from one of her yarn suppliers). If I had purchased this yarn myself, I believe in all honesty that my review would be the same.



Related Articles
Editor's Picks Articles
Top Ten Articles
Previous Features
Site Map





Content copyright © 2023 by Beverly Elrod. All rights reserved.
This content was written by Beverly Elrod. If you wish to use this content in any manner, you need written permission. Contact Holly Messenger Aamot for details.